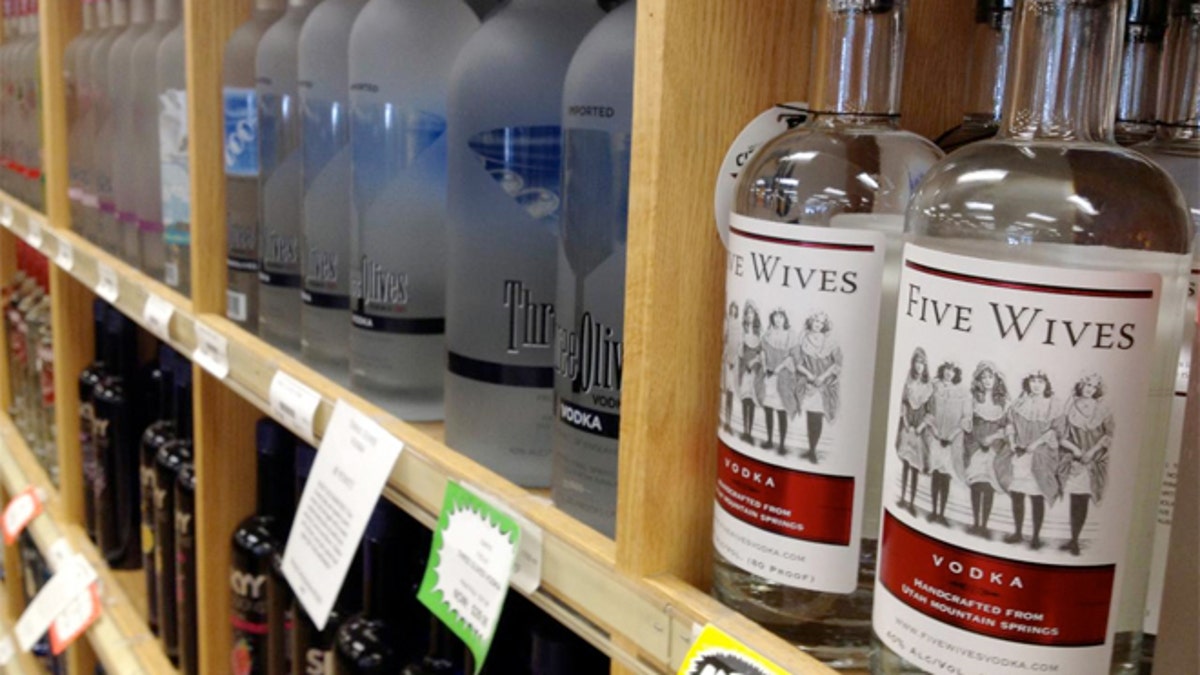 The Idaho State Liquor Division on Wednesday reversed its earlier decision in the face of a lawsuit and says it will sell Five Wives Vodka.
The Salt Lake Tribune reports that the agency in a state that's more than 25 percent Mormon last week rejected the product with an unmistakable reference to polygamy and a label with five women hiking up their skirts.
The vodka originates from Ogden's Own Distillery in Utah, where the Mormon church is based.
The decision came shortly after George Washington University professor Jonathan Turley, in a letter on his website, told Idaho officials he planned to sue on behalf of the producer of Five Wives Vodka.
He called the ban unconstitutional and gave the state 10 days to reverse its position.
Idaho State Liquor Division director Jeff Anderson said last month that the brand is offensive to Mormons who make up more than a quarter of Idaho's population and would not be sold in the state. The Mormon church at one time allowed polygamy but abandoned the practice in 1890.
Anderson did not immediately respond to a request for comment Wednesday.
"Idaho is the only state to raise religious and social sensibilities as a basis to deny entry to this product," Turley wrote in his letter.
He said that a lawsuit would raise issues of free speech and other claims.
Idaho had defended its decision not to allow Five Wives Vodka, saying state liquor stores already make hundreds of vodka brands available for sale and don't have room for another brand priced at around $20 a bottle.