'World's Best Female Chef' award sparks industry backlash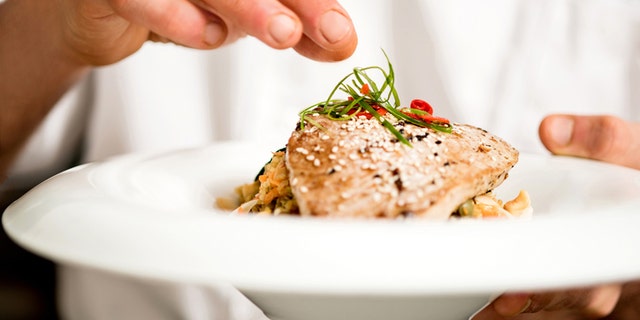 Do female chefs need their own awards category in 2017?
The group behind "The World's 50 Best Restaurants," an annual ranking of the globe's best eateries based on chef, critic and restaurateur poll responses, is under fire this year for naming the "World's Best Female Chef" as one of its designated categories.
Ana Roš, the Slovenian chef behind Hiša Franko, was awarded 2017's distinction but as soon as the results were announced last week, online commenters-- and many industry professionals-- began rallying against the list for promoting a separate "female" category.

"…women are not curiosities. They are neither a different species nor a different category of human. They are not aliens, not mythical creatures," wrote Amanda Kludt, the Editor in Chief for Eater.
GETTING MORE FEMALE CHEFS TO THE TOP OF THE FOOD CHAIN
"I mean no disrespect to her (Roš) when I say the award is not only absurd, it's insulting," Kludt continued.
On social media, other women weighed in on the contentious issue, with some calling the award "patronizing."
"One day, we hope the existence of The Best Female Chef Award becomes obsolete." Then get rid of it. #worlds50best

— kludt (@kludt) January 27, 2017
Another year, another "World's best female chef" award. When will we stop adding a gender to these awards? 😕 #patronizing

— Lesley Chesterman (@lesleychestrman) January 24, 2017
On Jan. 27, the organization behind the prestigious list fought back, arguing that the award-- which they've handed out for several years-- is their own attempt to battle against alleged sexism in the kitchen.
"Some believe the existence of the Best Female Chef Award programme – under The World's 50 Best Restaurants umbrella – fuels and exacerbates everyday sexism. As the organizers of these awards, we strongly refute that," the organization wrote.
"We believe the existence of this gender-specific category actually helps to redress an imbalance, while simultaneously recognising that the world of restaurant kitchens remains a male-dominated sphere."
FOR THE LATEST FOOD FEATURES FOLLOW FOX LIFESTYLE ON FACEBOOK
The note went on to say that they believe the award helps inspire young female chefs around the globe by highlighting women in the field.
"It is not an award that seeks to separate female cooking or define it as 'other', but it tacitly acknowledges the undeniable truth: that for many women, making it to the very top is frequently tougher, and often involves greater sacrifice, than for their male counterparts."
The World's 50 Best Awards were started in 2002 by British trade magazine "Restaurant." Today, the academy that selects the awards is comprised of 1,000 individuals in the industry across 26 geographical regions.