World's 10 strangest theme restaurants
Excuse me sir, would you like your filet mignon with a side of earthquake? How about your dessert in a miniature toilet? And I'll make sure to tell the monkey waitress to send over your drinks. Yes, these are all phrases you will likely hear if you are daring enough to visit these 10 totally bizarre theme restaurants from around the world.
1. Modern Toilet – Taipei, Taiwan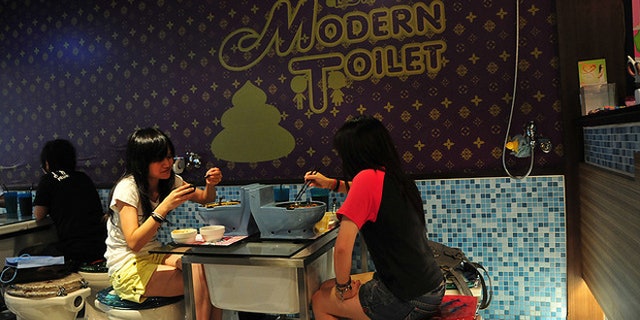 A clear leader on this list is Modern Toilet. It's a bathroom-themed restaurant chain in which patrons enjoy feces-shaped chocolate soft serve in miniature toilet bowls. Yes, it is totally gross and weird, but still kind of awesome. Thirsty? Drinks come in mini urinals.
2. Disaster Café - Lloret de Mar, Spain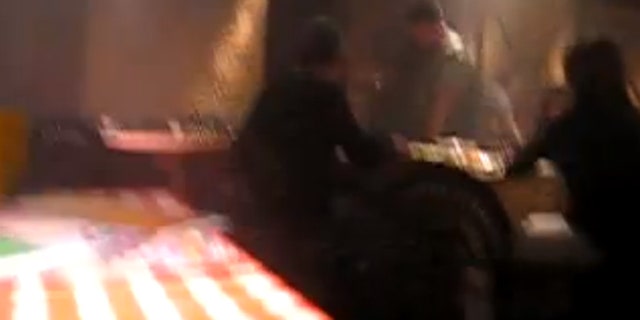 You know what would go great with a fine Spanish meal? A 7.8 earthquake. That's right, this restaurant specializes in quality dining and tremors. In this video, you can see just how much the restaurant shakes. It's sort of terrifying.
3. Buns & Guns - Beirut, Lebanon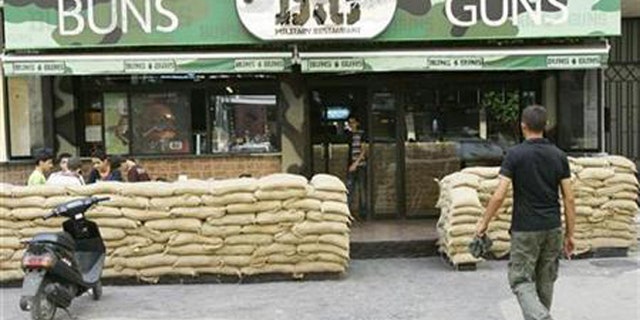 This military-themed burger joint has the fitting slogan, "A sandwich can kill you." It's a little unclear whether you are dining in a restaurant or a war zone--the fast-food sandwich spot is a unique combination of both. Here, diners sit behind walls of sandbags and chefs bark orders dressed in full military uniform.
4. The Red Sea Star - Ein Bokek, Isreal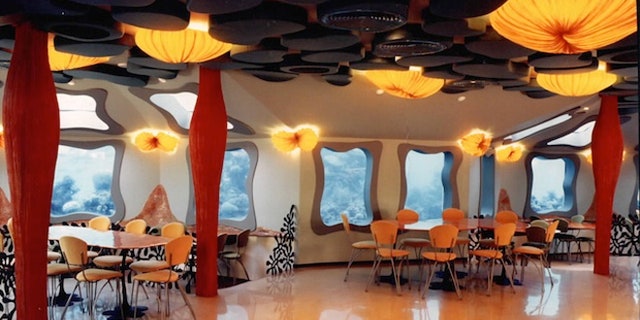 Ever wanted to swim with the fishes while eating them? Well, you're in luck. The Red Sea Star is an underwater restaurant, bar and observatory located 16 feet below the Red Sea.
5. H.R. Giger Bar- Various Locations, Switzerland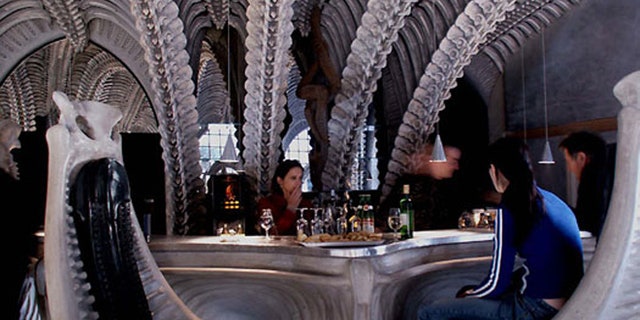 It's hard to have a weirder theme than toilets, but these restaurants may have outdone that bizarre Taiwanese chain. Two H.R. Giger bars, located in Chur and in Châteu St. Germain, Gruyéres, Switzerland, pay tribute to the famous Swiss surreaist painter, sculptor, and set designer. To get an idea of what the dining atmosphere is like, Giger was the artist responsible for designing the set and creating visual effects for the film Alien.
6. Donny Dirk's Zombie Den - Minneapolis, MN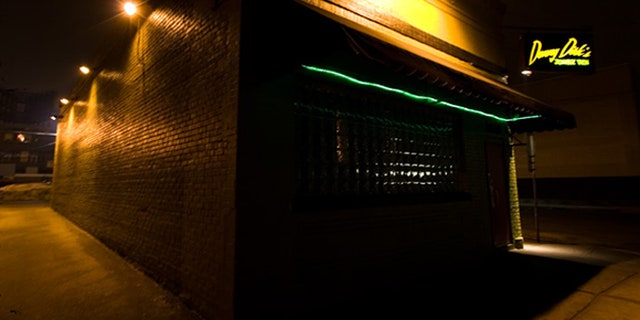 This bunker-themed bar, inspired by Shaun of the Dead, is billed as the perfect place to spend the zombie apocalypse. According to its website, the bar is "an oasis of makeshift civility where, for a few hours you can forget the unmitigated carnage outside, while sipping splendiferous spirits."
7. Christon Café - Tokyo, Japan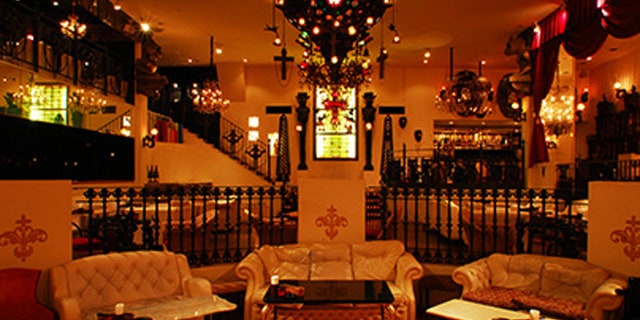 Who would have thought you'd have to travel to Tokyo to dine inside a gothic church? This restaurant is a mix between European cathedral and nightclub. You can order cocktails from crucifix shaped menus, while sitting beside paintings of Mary and Joseph, statues of Jesus, and candle lined altars.
8. Kayabukiya Tavern - Utsunomiya, Japan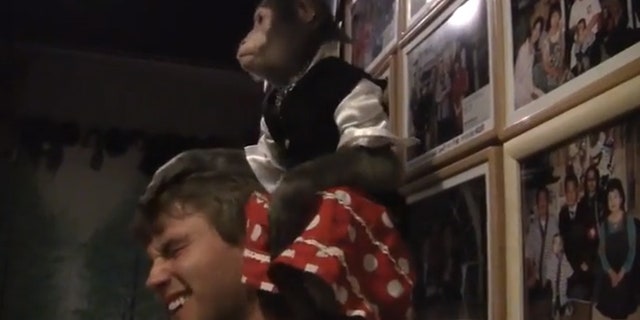 The theme of this restaurant is, "I didn't want to hire wait staff, so I just trained these monkeys to do it." At Kayabukiya Tavern, two macaque monkeys in tiny dresses bring meals to patrons, while simultaneously doing all the weird things that monkeys do, like spin around in circles for no reason and sit on people's heads.
9. The Zetor Restaurant - Helsinki, Finland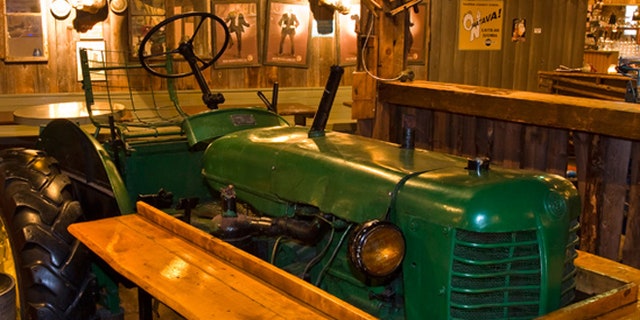 The Zetor Restaurant is named after a popular Czech brand of tractors. Yes, you read that right. This is a Helsinki restaurant created in to pay tribute to a Czech tractor manufacturer. Looking for more of an explanation? The restaurant's website offers little help. It reads, "Zetor is a dyed-n-the-wool thoroughly Finnish restaurant, fully licensed to serve alcoholic beverages from early morning till dawn."
10. The Lockup - Tokyo, Japan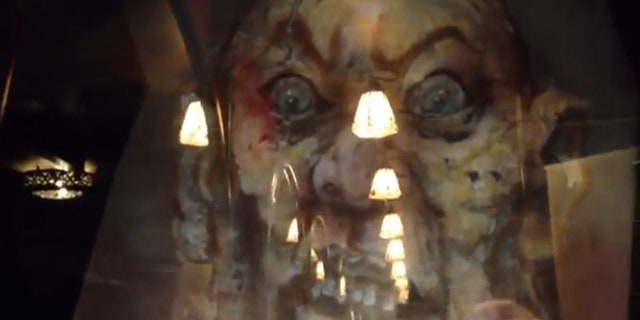 Another weird one to add to the Tokyo list, a haunted prison-themed restaurant. At The Lockup, patrons dine on creepy dishes and sip glowing, florescent drinks all from the comfort of a dark, damp prison cell. Check out this video to get the full experience.