Woman faked finding razor blade in sandwich from fast food restaurant, police say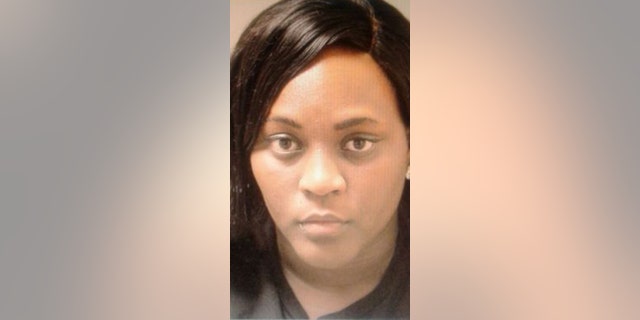 NEWYou can now listen to Fox News articles!
A Louisiana woman was arrested and is facing criminal charges after she faked finding a razor blade in her sandwich from a fast-food restaurant.
Correill Bradley, 29, told staff at Mercy Regional Medical Center in Eunice that she received injury to her mouth after ingesting the foreign object, which she said was in the food she bought at the drive-thru, according to police.
DOMINO'S CUSTOMER ARRESTED AFTER FIGHTING WITH EMPLOYEES OVER HIS 'PIZZA POINTS'
When officers from Eunice Police Department arrived to speak with Bradley, she initially refused to file a report, claiming she "did not want to get anyone in trouble," though she eventually complied.
However, police said Bradley's wounds appeared to be self-inflicted, and upon further investigation authorities discovered she had faked the whole thing.
Officers recovered both the sandwich and the razor blade, which appeared to be brand new and showed no signs of being mixed with the sandwich.
Additionally, security footage from a local store revealed that Bradley stole a pack of razor blades "minutes before purchasing the sandwich."
Police also discovered that Bradley had filed a claim with the restaurant's insurance and sought out a personal injury attorney the same day.
FOLLOW US ON FACEBOOK FOR MORE FOX LIFESTYLE NEWS
After determining that no one at the fast-food chain had put the razor blade in Bradley's food, police deemed her accusations to be false and arrested her for criminal mischief and theft.
However, the investigation is ongoing and other charges are possible.