Woman alleges she was 'sexually assaulted' by Wee Wee toy in hibachi restaurant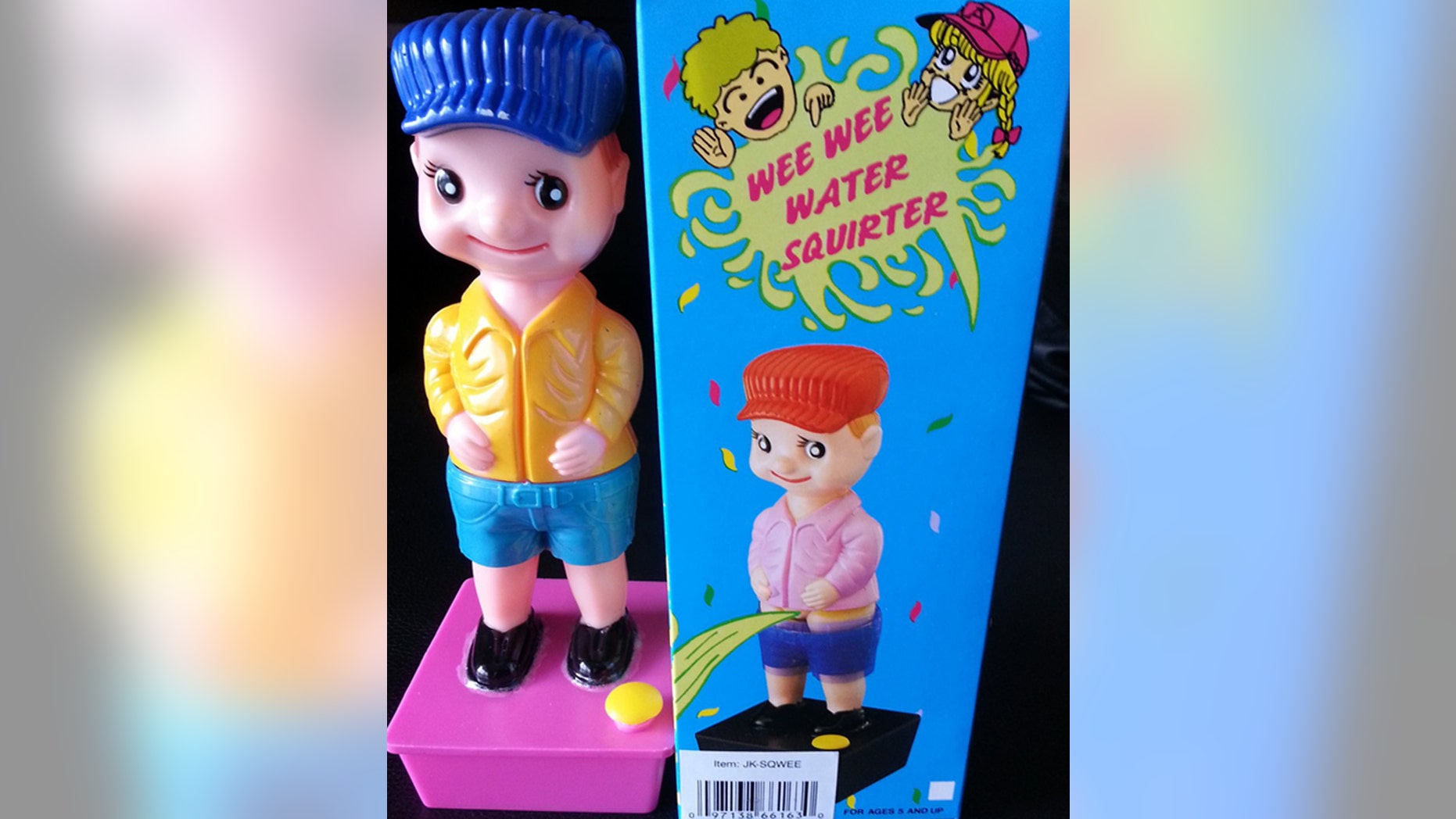 A nostalgic prank toy has been accused of sexually assaulting a restaurant patron at a hibachi grill in Murfreesboro, Tenn.
Pull down Wee Pee the Wee Wee Squirting Boy's short pants and he does what little boys have been doing ever since human beings learned how to stand on their own two feet. The toy, which has been around since the 1940s, is 8-inches-tall and works just like a water gun. It retails for about $5 on Amazon.
Pull down his pants, a jetstream of water -- or any other liquid -- comes squirting out.
Hibachi chefs at Wasabi restaurant in Murfreesboro have used Wee Wee's antics for years to amuse diners by squirting a little H2O while they juggle their knives and sizzle up onions.
Most people think it's pretty funny. Isabelle Lassiter isn't one of them.
Lassiter, her husband, James, and their four children were seated at the hibachi table in the Japanese restaurant Tuesday night when the chef brought out Wee Wee, pulled down his plastic pants and squirted water on her.
Hilarity did not ensue.
Lassiter was offended. In fact, she said, she felt sexually offended. So she called the police, according to NewsChannel5 in Nashville.
The cops rushed to the scene of the crime and, according to the incident report, James Lassiter "stated the toy figure had a penis and his wife felt sexually assaulted."
The officer then spoke to the cook, who "showed me the toy. I observed the toy to have no penis and just a hole for the water to shoot out. I then spoke to Mrs. Isabelle, who stated that she was assaulted by the toy which shot water at her."
No charges have been filed, meaning Wee Wee almost certainly won't be spending any nights in a plastic jail.
But the Lassiters are still contemplating a lawsuit, according to a report on Grub Street. The day after the incident, they released a statement:
"People are missing the point. This was a sexually-oriented toy meant for adults, in front of minor children. We're not trying to make money off of this. If the toy was in a bar, it'd be a different situation, but this was in a family restaurant with 13- to 14-year-olds at the table. If people think it's so funny, why don't people go buy that toy and squirt a cop in the face with it and see what happens."
The restaurant manager has apologized to the Lassiters, but he still thinks Wee Wee is pretty funny.
"Kids like it," he said. "They think it's like a water gun, you know?"