Wine Spectator's Grand Tour is a wine lover's dream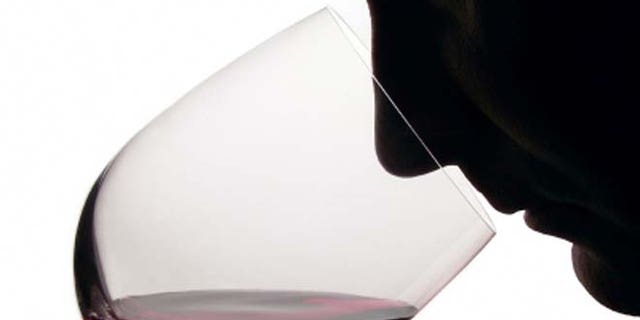 There are car shows for car lovers, boat shows for boat lovers, and, thankfully, the Wine Spectator's Grand Tour for us wine lovers.

On Tuesday, April 29, more than two hundred of the world's finest wineries will pour one of their best wines at Wine Spectator's Grand Tour New York City, held at the Marriot Marquis in midtown Manhattan.
And the coolest part? All the featured wines rate 90 or higher on the Wine Spectator 100-point scale and the winery owners and/or makers behind each label will be pouring them. Its like being on the red carpet and meeting Hollywood!
Interestingly this year, the featured wines are almost evenly split between the old and the new, says Tom Matthews, Wine Spectator's Executive Editor.
Wines that are considered from the "Old World" generally come from the historical vineyards of Europe, like France, Italy, Spain, Portugal and Germany, says Matthews. They tend to have a less oaky taste and lower alcohol levels. And that's where you taste your herbs, vegetables and even the earth.
So more than half the wines at the Grand Tour come from the Old World, with Italy leading with 61 wines present.
Matthews brought the Chateau Haut-Brion Graves 1979 as an old world example.
Haut-Brion comes from France's biggest premium wine regions. The 1979 scored 94 points on release; it sells at auction now for $323.
Now New World wines generally come from non-European countries, like the US, Australia, New Zealand and South America. New World wines tend to offer more oak, higher alcohol levels and much more fruitiness.
Slightly less than half of the wines at the Grand Tour come from the New World but California represents -- big time -- with 44 wines, says Matthews
And as my luck would have it, he brought one of my favorites to epitomize the new world, the Caymus Cabernet Sauvignon Napa Valley Special Selection 2010.
This wine has twice earned "Wine of the Year" honors from Wine Spectator (for the 1984 and 1990 vintages).
You can purchase tickets for the Grand Tour, here. And if you can't make it to New York, the Grand Tour is also stopping in Washington, D.C. and Las Vegas. And a portion of net proceeds from the event benefits the Wine Spectator Scholarship Foundation, which supports scholarships and grants to students pursuing careers in the wine industry. That's pretty cool.
I have had the pleasure of going to this event in the past and have tasted new wines that have now become my favorites.
And my two cents if you can go: Don't taste wines you know. Taste something old and something new. (Let me know if you find something borrowed and blue too.)
Cent'Anni.