Wikipedia demands Burger King apologize after failed Google Home stunt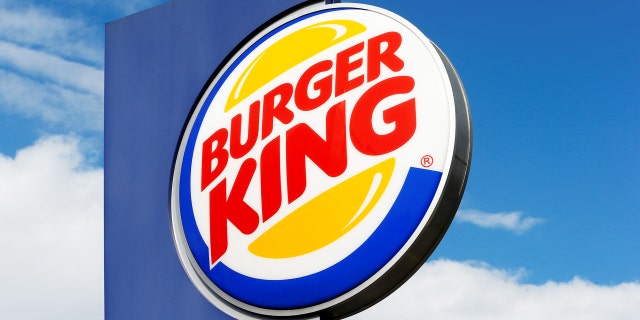 Burger King's latest marketing stunt not only resulted in some less-than-flattering descriptions of its Whopper sandwich online but now Wikipedia is calling on the fast food chain to apologize.
On April 12, the chain unveiled a 15-second TV spot designed to trigger Google Home devices into reciting the definition of a Whopper, pulled from the crowd-sourced online encyclopedia.
"You're watching a 15-second Burger King ad, which is unfortunately not enough time to explain all the fresh ingredients in the Whopper sandwich," an actor playing a Burger King employee says directly into the camera. Any Google Home devices set to respond to voice commands were then set off when the actor said, "OK Google, what is the Whopper burger?"
BURGER KING'S GOOGLE HOME AD FAILS TO IMPRESS
At some point, public users changed the burger's definition and added "cyanide" as an ingredient in one version. Another user later changed the definition to say the Whopper is "the worst hamburger product" sold by the chain.
But now Burger King is being accused of tampering with the Whopper's page before the ad debuted.
In an open letter posted Tuesday, several Wikipedia editors claim that it appears the burger giant was actually behind changes to the Whopper's official page—which is a clear violation of the sites rules since the edited version constitutes a "hidden ad."
For years, the first sentence of the Whopper page read, "The Whopper is the signature hamburger sold by the international fast-food restaurant chain Burger King and its Australian franchise Hungry Jack's." But a few days prior to the ad's release, it was altered to include the burger's ingredients, reading, "The Whopper is a burger, consisting of a flame-grilled patty made with 100% beef with no preservatives or fillers, topped with sliced tomatoes, onions, lettuce, pickles, ketchup, and mayonnaise, served on a sesame-seed bun."
FOLLOW US ON FACEBOOK FOR MORE FOX LIFESTYLE NEWS
The letter alleges that the new copy was inserted by two users (one named Fermachado123, which sounds strikingly similar to the Whopper chain's senior vice-president of global-brand management Fernando Machado, and another user called Burger King Corporation.) The editors say the stunt broke "several Wikipedia rules:"
No editor may insert advertising, marketing, or promotional material into any article. Our terms of use require all paid editors to prominently post the fact that they are paid, the person or company paying them, and any other relevant affiliations. Our conflict-of-interest guideline strongly discourages editors with a conflict-of-interest from directly editing an article, though they may propose suggestions on the talk page.
Now Wikipedia is demanding that Burger King "apologize to our editors and readers" as well as admit any wrongdoing and agree to comply with the sites rules going forward.
A representative for Burger King was not immediately available for comment.
The Associated Press contributed to this report.