Why Waffle House is the scene of some horrific acts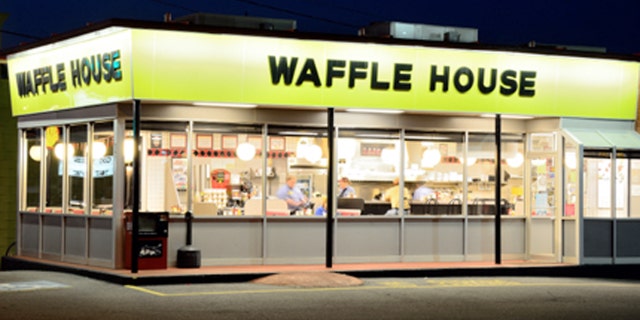 Waffle House has been in the news lately –for all the wrong reasons.
The chain has been the location of several criminal acts and pretty unsavory behavior.
Police and security experts point out that's because they deal in a lot of cash, have many restaurants in high-crime areas that are next to interstates (making for easy get aways) and are open 24 hours a day.
Talking to the financial media outlet Minyanville in 2011, a company representative had a different reason: "It's not that more of these stories happen at Waffle Houses," said Kelly Thrasher. "It's just getting more attention when it happens at a Waffle House."
Here are some of the strangest and most gruesome happenings that have come with a side of waffles.
Arkansas: 2 workers busted for styling hair in kitchen
Two employees at a restaurant outside of Little Rock were fired Tuesday after video emerged showing a worker dipping her hair into a pot of water in the restaurant's kitchen. A customer, who says he found a hair in his food, reportedly captured cell phone video of one employee dipping her hair into the water pot on a stove in the restaurant's kitchen, then drying it with a towel. That's not necessarily a criminal act, but it's pretty disgusting. The company said they found out after they received a private message on Facebook. "We immediately reached out to the local management team. After identifying the parties involved, they were immediately terminated. The health department has been out to the restaurant for an inspection which it passed, and they have closed the case. We do not tolerate these behaviors and strive to provide a clean, safe environment for all our customers."
Delaware: Gunmen hold up Waffle House -- again
This Camden eatery was held up twice within one week. First on Dec. 24, a single armed gunman stole an undisclosed amount of cash from two clerks. Then on Dec. 31 a gunman demanded money from the 20-year-old clerk. No one was hurt in either incident.
Indiana: Waffle House robbed 4 times since August
If you think the Camden restaurant has problems, thieves have hit the same Waffle House in Lawrence, Indiana four times in the past four months: once in August, once in November and twice in December. Police are investigating if any of the robberies are connected, but someone is treating this place like a money machine.
Mississippi: Waffle House employee killed over cigarette
In November, waitress Julie Brightwell, who worked at a Biloxi Waffle House was fatally shot in the head over Thanksgiving weekend. All she did was ask customer and former firefighter Johnny Max Mount not to smoke. He now faces a charge of first-degree in Brightwell's murder.
Georgia: Robbers steal from Waffle House and from workers, too
In November, three armed men at an Atlanta Waffle House jumped the counter and held employees at gunpoint while people tried to scramble out. The three men, with faces covered, grabbed cash from the register but didn't stop there. They also robbed the waitresses, putting guns to their heads and taking all their money in their pockets.