Why Tom Brady and Gisele Bundchen don't eat tomatoes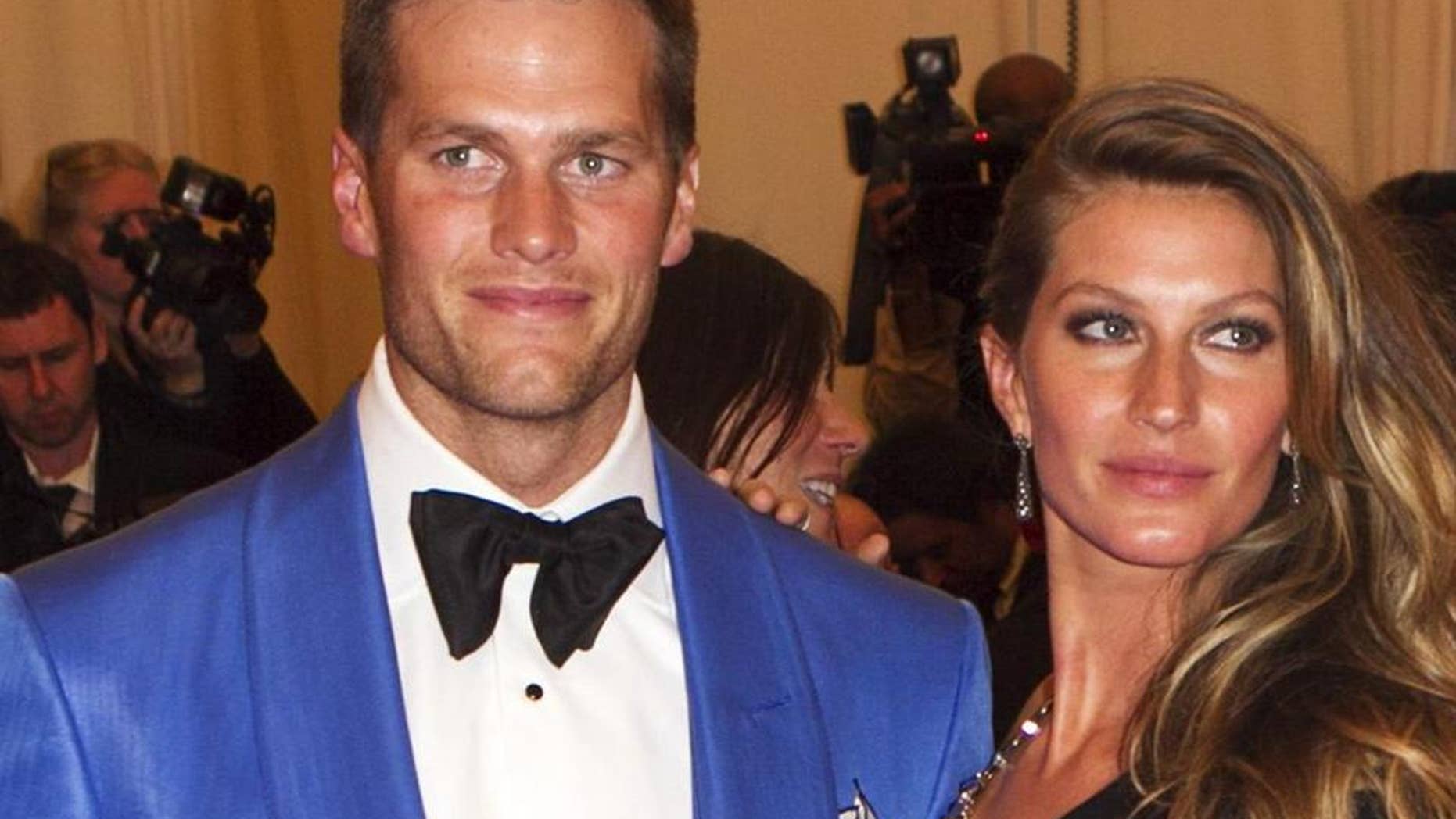 Tom Brady and Gisele Bündchen are admired for their svelte physiques and if you think staying that fit takes a lot of discipline and hard work when it comes to food—you're right.
Allen Campbell, Brady's private chef, recently spoke with Boston.com about the couple's strict diet. It turns out Brady, Bündchen and their kids eat mostly vegetables—with a few exceptions—and complex carbs are strictly forbidden.
"So, 80 percent of what they eat is vegetables. [I buy] the freshest vegetables. If it's not organic, I don't use it," says Campbell.
"The other 20 percent is lean meats: grass-fed organic steak, duck every now and then, and chicken. As for fish, I mostly cook wild salmon."
The chef, who only worked in restaurants before snagging the Brady gig, says the food he prepares for the celebrity family is "very different than a traditional American diet." When it comes to carbohydrates, only whole grains like brown rice, quinoa and millet are allowed. White flour and white sugar are banned. As is coffee (or caffeine of any kind), dairy and fungus like mushrooms.
According to Campbell, the kids eat fruit but Brady rarely indulges—except for maybe the occasional banana in a smoothie.
Last October, Brady labeled Coca-Cola as "poison for kids" and lambasted sugary Frosted Flakes for not actually being a food. That philosophy echoes Campbell's cooking style. He also says that sugar and carbs make the body acidic which can lead to disease.
But it's not only complex carbs and junk food that are banned at the Brady household.
"[Tom] doesn't eat nightshades, because they're not anti-inflammatory," says Campbell. "So no tomatoes, peppers, mushrooms, or eggplants. Tomatoes trickle in every now and then, but just maybe once a month. I'm very cautious about tomatoes. They cause inflammation."
So what type of foods can the Bradys eat?
Some household favorites include lentil buckwheat footballs, vegetable maki sushi with brown rice and quinoa bowls with wilted greens.
Brady and Bündchen's diet may be strict but it's hard to argue their discipline hasn't paid off.