White wine milkshake debuts at Red Robin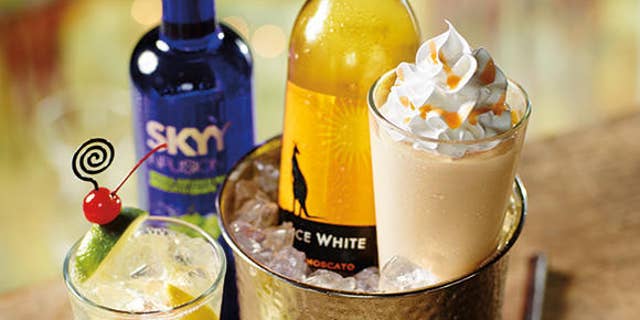 Sommeliers and vintners around the world, you probably shouldn't read past this first sentence.
On Tuesday, Colorado-based burger chain Red Robin added a new beverage to its menu that most wine enthusiasts may see as a sacrilege – a white wine milkshake.
The burger joint that two years ago rolled out beer shakes made from vanilla soft-serve, caramel and Sam Adams OctoberFest is now turning to wine to class up its boozy milkshake menu.
The new shake, priced at $7.49, is made with Alice White Moscato, SKYY Infusions Moscato vodka, mango purée and vanilla soft-serve ice cream.
Denny Marie Post, the chain's chief marketing officer, says the new addition is about Red Robin "continuing to stay on the leading edge of fun trends."
"We're not a big party restaurant," Post told USA Today. "But for a mom to enjoy a wine shake with a burger is reasonable - and fun. It won't be one of our highest-selling item, but there will be people who love it."

The Mango Moscato Wine Shake is available through Sept. 1.