What is a latte macchiato? Starbucks unveils a new drink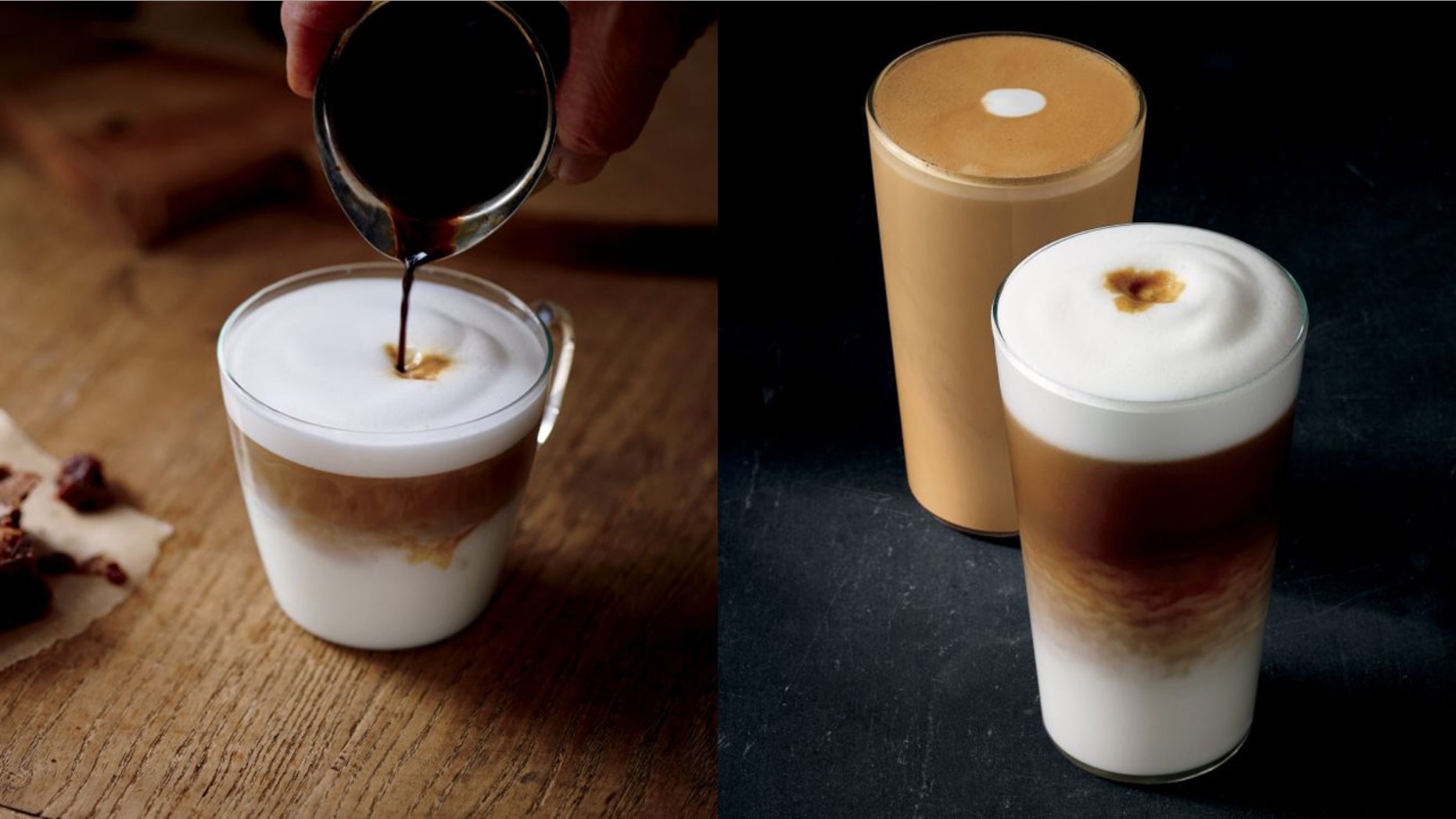 A new year means it's time for a new way to drink coffee.
Starbucks will start offering a new beverage Tuesday—the latte macchiato.
Unlike the sweet seasonal drinks that have made the chain so famous, the new drink is comprised of just two ingredients: espresso and fancy milk.
According to the chain's handy infographic that outlines its core beverage offerings from boldest (i.e. more coffee to milk or water ratio) to creamy, the latte macchiato falls in between an Americano and a Flat White.
(Starbucks)
But Starbucks fans across the Twitter universe are still puzzled. Does the world really need a fancier macchiato?  This come as experts warn of a looming crisis as our taste for fancy coffee continues to skyrocket.
According to the coffee chain, the latte macchiato has "steamed whole milk that is perfectly aerated and free-poured creating dense foam reminiscent of meringue. The beverage is then marked by slowly-poured full espresso shots, creating a signature espresso dot."
Starbucks baristas have allegedly been trained on how to "use this carefully crafted technique to draw out an intensely bold and roasty flavor" of the chain's beans.
Have you tried the latte macchiato yet? Let us know how it tastes.