Wendy's shuts down Carl's Jr. with single tweet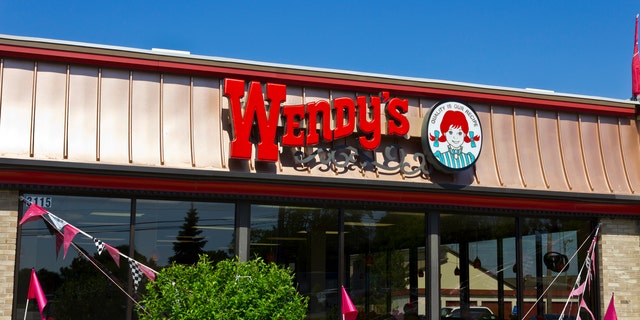 Wendy's is at it again with its witty Twitter comebacks. The target this time? Rival burger chain Carl's Jr.
Known for their hilarious and clever comebacks on social media, Wendy's spares no one, especially when that someone is trying to dis its food.
On Tuesday, Carl's Jr. responded to a tweet from a Twitter user who asked how Wendy's compares to Carl's Jr.
"LOL they don't," Carl's Jr. replied.
WENDY'S CLARIFIES 50-CENT FROSTY DEAL IN HILARIOUS TWITTER CONVERSATION
According to Business Insider, at first the tweet was mostly ignored, receiving very few likes or retweets.
However, on Wednesday morning, Wendy's took notice and shut them down with a single brutal comeback.
"If we were going to diss another restaurant we'd have more than zero likes and RTs after 13 hours," the chain wrote.
WENDY'S IN EPIC ONGOING SIGN WAR WITH RIVAL ACROSS THE STREET
By Friday morning, the Wendy's tweet had over 57,000 likes and 14,000 retweets, while Carl's Jr. had earned just over 900 likes and 100 retweets.
FOLLOW US ON FACEBOOK FOR MORE FOX LIFESTYLE NEWS
This isn't the first time Wendy's has used snark to shut someone down on Twitter. Earlier this year, the chain went after McDonald's, which had announced that, by mid-2018, they'd be using fresh beef in their Quarter Pounders in a majority of their restaurants. Wendy's being Wendy's couldn't help but reply:
As of Friday morning, Carl's Jr. had yet to respond to Wendy's on Twitter.