Wendy's Pretzel Bacon Cheeseburger going national this year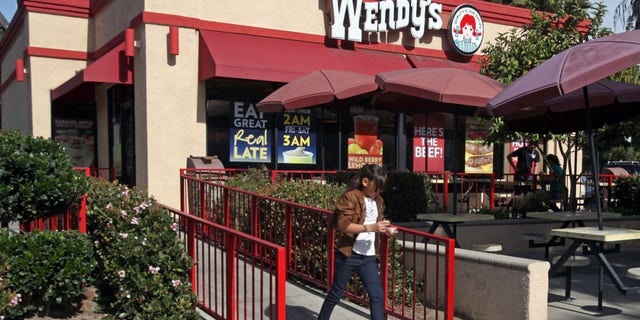 Behold, Wendy's new Pretzel Bacon Cheeseburger.
In an effort to diversify its menu options, the company has been experimenting with replacing the traditional burger bun with a pretzel. The resulting pretzel burger has scored very well in recent market tests and will go national this year.
According to the Columbus Dispatch, the pretzel bacon cheeseburger delighted consumers when tested in restaurants across northern Ohio. Wendy's has yet to announce when exactly the pretzel burger will be available nationwide, but the hype has already started.
News of a likely 2013 introduction of the burger to the company's menu caused one securities analyst to upgrade Wendy's stock from "neutral" to "buy."
"Our industry sources inform us that the Pretzel Bacon Cheeseburger, to be launched nationally at some point during 2013, was one of Wendy's most successful test products from the last 20 years," analyst Mark Kalinowski of Janney Capital Markets wrote in a May 24 research note.
In the note, Kalinowski stated that Wendy's had confirmed the pretzel burger will be part of the company's 2013 promotional calendar.
Timing could not be better for Wendy's as McDonald's retires the Angus Third Pounder from its menu, meaning this little love child may have a chance to shine in the competitive market for premium fast food burgers.