Watch sashimi make itself in this stop-motion video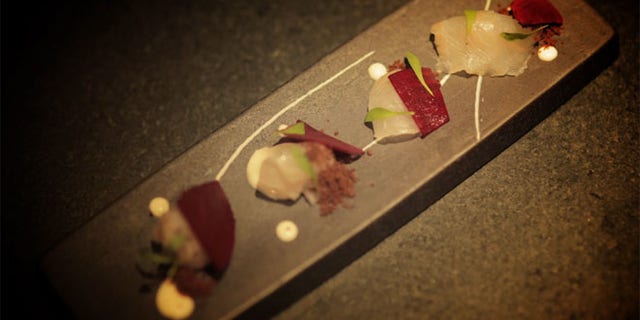 Sushi lovers, prepare for a little slice of fish fantasy.
In this beautiful stop-motion short from videographer Katy Jordan, sushi chef Tony Messina crafts his favorite sashimi recipes—or, better said, the sashimi crafts itself.
The video shows dishes from restaurateur Ken Oringer's Boston-based Uni Sashimi Bar as they appear to expertly make themselves. Fish scales peel off on their own. A geoduck clam spins itself into rolls. A sea urchin removes its own meat and then plates itself with quail egg yolk, pomegranate seeds and caviar.
The two-minute video is a stunning tribute to the art of sushi creation. It's hard not to be hungry or inspired to make your own after watching this clip.