Walmart refuses to sell alcohol to man who was shopping with teen daughter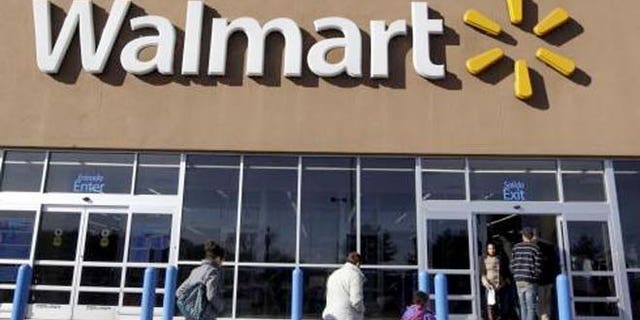 An Iowa man says he was humiliated when he was told he couldn't purchase beer and vodka at his local Walmart because he was shopping with his teen daughter.
Jim Davis, 57, told the Des Moines Register that earlier this month he went to the Ames, Iowa store to buy two six packs of Budweiser and some Smirnoff for his wife, along with some groceries. But when he got to the register, the cashier carded Davis' 15-year-old daughter, not him.
Because the teen had no ID, the employee refused to sell to Davis.
Davis was given a statement by a store representative that requesting ID from everyone who appears to be under the age of 40 is a policy that has been around for a decade.
"In order to ensure that alcoholic beverages and tobacco are not sold to minors, Walmart is testing point-of-sale age checks in some locations across the country," reads a customer service statement given to the dad. "By testing this, we hope to discover the best methods for ensuring that products are not sold illegally to minors. In addition, to comply with federal laws, stores may ask for the ID from individuals within a group other than the person making the purchase."
But later on Monday, a Walmart supervisor told The Register that the worker was wrong to refuse to sell alcohol to a 57-year-old Iowa man.
"What happened is not consistent with the intent of our policy," said Brian Nick, director of national media relations for the chain. "The last thing you want to do is create an atmosphere where people feel they can't be in the store purchasing things with their children."
Davis said he was put off by the incident and will now shop at Target.
"If Walmart is so worried about underage drinking and smoking, why do they sell alcohol and tobacco to begin with?" Davis asked. "Are they going to do this with other potentially dangerous things they sell, like ammo?"