Waffle House sells beer for first time at Georgia baseball stadium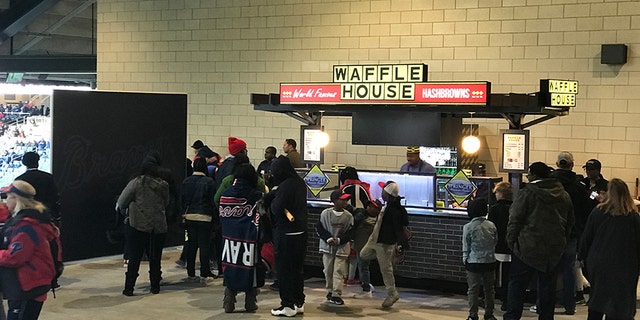 NEWYou can now listen to Fox News articles!
For the first time ever, a Waffle House location in Georgia is adding a new, adults only item to their menu — beer.
Braves fans at SunTrust Park in Atlanta now have the opportunity to order a cold one, including Miller Lite or Coors Lite, at a Waffle House stand inside the stadium.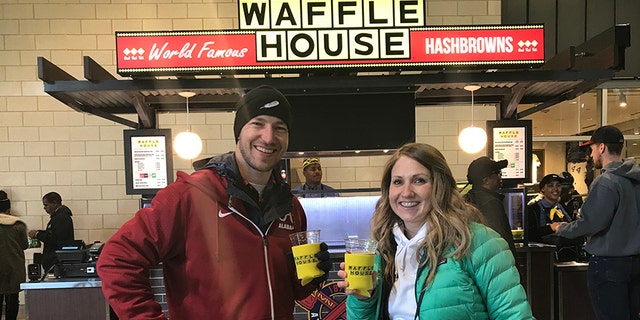 The alcoholic beverages became available Monday at the iconic restaurant chain's "World Famous Hashbrowns" stand — the second Waffle House location, albeit with a smaller menu, in Section 130 of the famed baseball stadium.
Fans are offered the opportunity to order Waffle House's famous hashbrowns with cheesesteak, grilled chicken, or with a variety of topping options such as "chunked ham," all, of course, with a side of beer.
The hashbrown stand is one of over 2,000 Waffle House locations in 25 states throughout U.S — one of around 400 in Georgia alone. "Many" highway exits in the Peach State even have two Waffle Houses, according to the chain.
Established in the mid-1950s, Waffle House boasts a wide menu of breakfast and lunch favorites. The restaurant told Fox News the cart featuring beer "is a one-off location for us," so fans looking to drink a beer with their Waffle House meal will just have to make the trek to SunTrust Park.
Fox News' Alex Quiles contributed to this report.