Waffle House put bleach in woman's drink, lawsuit alleges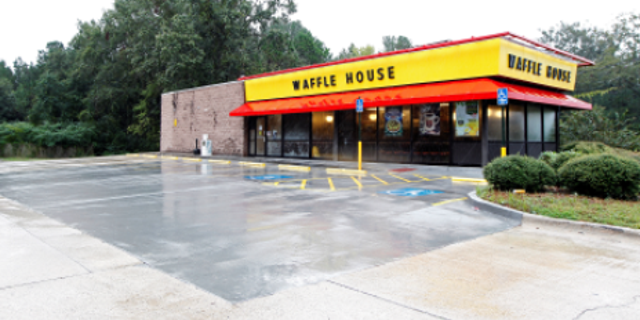 A woman who visited a Waffle House in Georgia has filed a lawsuit against the restaurant chain, alleging they served her bleach.
Atavian Moore said she visited a Waffle House restaurant in Lithonia two years ago, and was served a drink with bleach mixed in, the Atlanta Journal-Constitution reported Monday. The drink was contaminated when the drink dispenser was cleaned, Moore said.
Waffle House was served with a lawsuit from Moore, who says drinking the bleach caused her $50,000 in medical expenses.
PENNSYLVANIA MAN ADMITS TO PUTTING BLEACH IN PREGNANT GIRLFRIEND'S WATER
"Since it is pending litigation we will have no further comment and will respond to the allegations through the legal system," a Waffle House spokesman told AJC. "The safety of our customers is a responsibility that we take very seriously."
Moore's suit says she expects future medical bills after suffering damage to her "esophagus, stomach and other internal areas of her body."
Another Waffle House location near Atlanta recently made headlines when it scored only a 65 out of 100 on its health inspection, due to flies inside the building, a baby cockroach on a walk-in cooler, mold on kitchen surfaces and "slime forming" inside the ice machine.