Waffle House patrons claim dead frog was found floating in water glass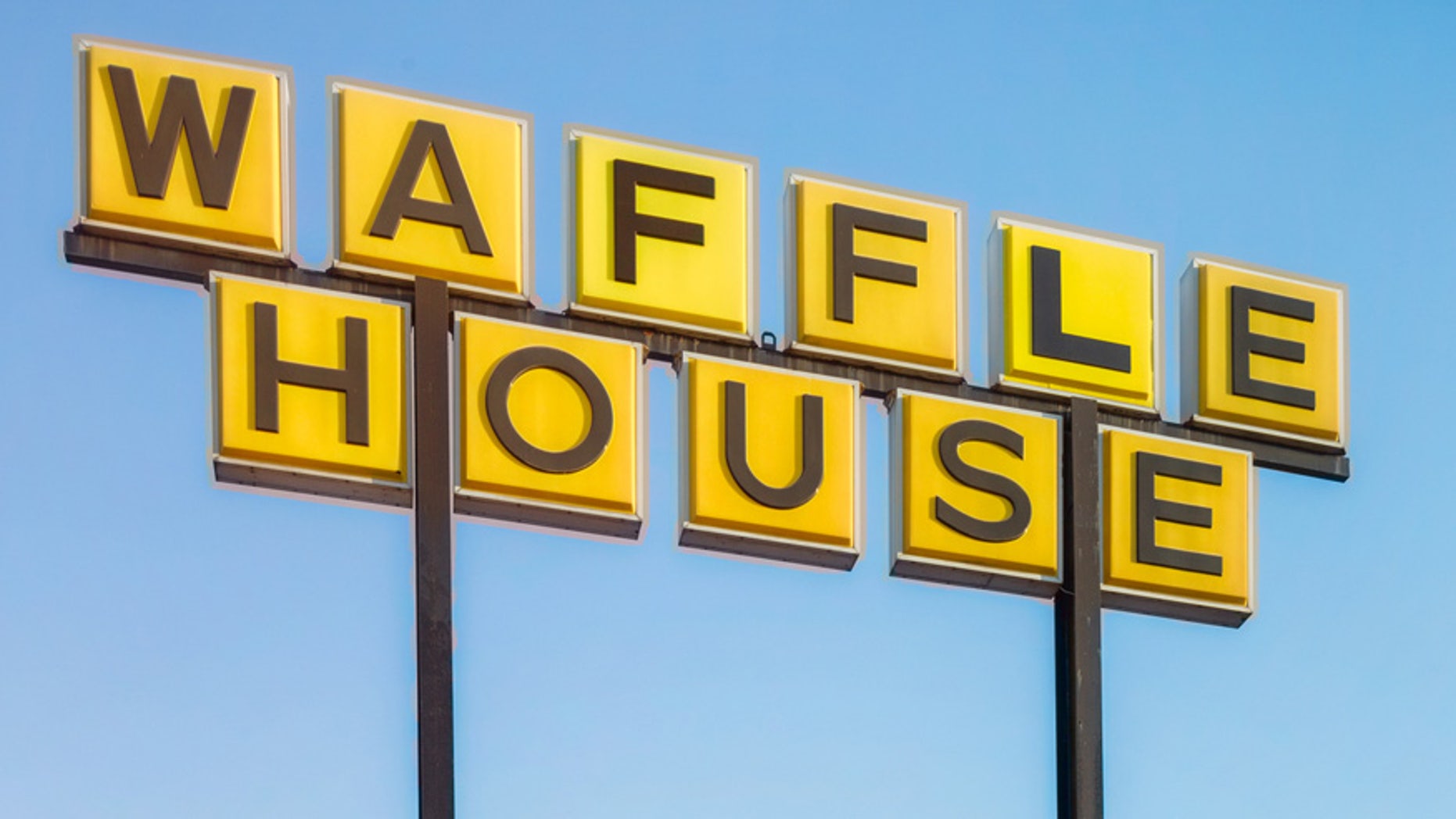 A couple in Florida claims they found a dead frog in their drinking water during a recent visit to Waffle House — and they weren't too hoppy about it.
Claire Sheats says she and her husband were preparing to dine at a Tallahasse Waffle House on Nov. 5, but soon noticed something amiss about his water glass.
"In my husband's drink, there's a whole frog just floating around in the water," Sheats told WCTV.
WHY WAFFLE HOUSE STAYS OPEN DURING HURRICANES
According to Sheats, she and her husband emptied the glass on the table for a closer look, and were able to confirm that there had been a small dead frog floating in his drink. Worse yet, Sheats says her husband had already been drinking from the glass before they made the disgusting discovery.
Sheats claims the staff was just as shocked as they were, but the manager offered an apology.
Sheats and her husband also elevated their complaints to Waffle House's corporate offices and the local health department, the latter of which dispatched health inspectors to the restaurant on Nov. 9.
"It's a whole frog in a water drink and you're at a restaurant," Sheats told WCTV. "You have hairs in your food sometimes or maybe a little piece of plastic from packaging. But, this is an amphibian and that's not something that — you definitely lose your appetite immediately."
The station reports that health inspectors found 11 violations at the Tallahassee Waffle House location, though none were of immediate concern to the public.
Waffle House spokesman Pat Warner, meanwhile, tells Fox News that the company is "not clear how this happened," but claims that Waffle House is "trying to get to the bottom of it" to find out how, exactly, the dead frog ended up in Sheats' husband's water glass.
FOLLOW US ON FACEBOOK FOR MORE FOX LIFESTYLE NEWS
Warner also told Fox News that the regional manager personally called Sheats to apologize, and invited both her and her husband back to the restaurant, where he would personally cook a do-over dinner for them. They accepted, according to Warner.
"Serving quality food and delivering a quality experience are responsibilities we take seriously, and we will continue to review this matter," he added in a statement obtained by WCTV.