Waffle House calls for a boycott of Belgian waffles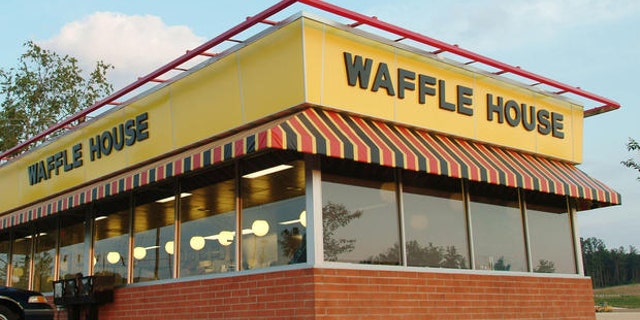 Want to do your patriot bit to support Team USA in the World Cup? Avoid those Belgian waffles.
As the U.S. men's soccer team prepares to take on Belgium in a do-or-die match on Tuesday, the waffle chain has called for a boycott of the fluffy breakfast food on its Twitter page.
"We don't believe in Belgium (sic) waffles," (or Belgian waffles) the company's official Twitter feed said.
Waffle House says it doesn't sell serve Belgian waffles --only American-style waffles. Belgian waffles are bigger with a lighter batter.
Earlier, when a follower asked for the restaurant's opinion on Belgian waffles, it tweeted: "We dominate them."
Restaurant spokeswoman Meghan Irwin says it's all in good fun.
The U.S. soccer team plays Belgium today at 3 p.m. If the U.S. loses their round-of-16 game, it will be knocked out.
The Associated Press contributed to this report.