Vintage 'toast rack' could be worth thousands at upcoming auction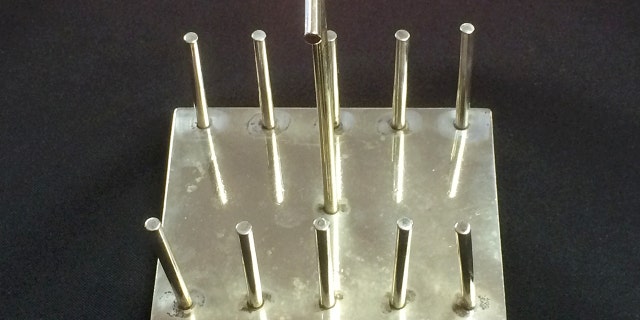 A simple toast rack bought by a couple over 80 years ago could be worth thousands after being revealed as a lost relic of Britain's Victorian Bohemian elite.
The modest-looking tableware item was purchased cheaply by a pair of newlyweds as they furnished their first home back in 1936. But the rack is now set to spark a bidding war after it turned out to be one of the most expensive and sought-after in the world.
It was identified as being a 19th-century design classic by Victorian designer Christopher Dresser, first created for Huskin and Heath silversmiths in 1878.
The silver plated, steel toast rack — which had been gathering dust for decades — will now go under the hammer at Hanson's Auctioneers in Etwall, Derbys., on June 19.
SHOCKING 'THIS IS US' EPISODE SHINES UNFAVORABLE LIGHT ON CROCK-POTS
"It was first designed for Hukin and Heath silversmiths, of Birmingham, in 1878," explains Decorative Arts specialist John Keightley, of Hansons Auctioneers. "[Designer] Christopher Dresser was a pioneer of industrial design based on form and function rather than decoration."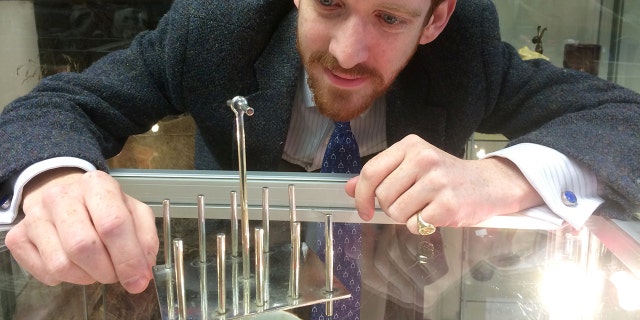 Keightley addad that he'd seen Dresser's work before, and "Recognised the toast rack design."
"That's because one just like it has sold at Christie's for 11,250 pounds," or $16,000, he said. "Others have sold for 4,000 pounds," or around $5,700.
"I was delighted as it is an original 1878 design and is embossed on the back with the words 'Designed by Dr C Dresser,' which adds to its value.
"I have put a modest estimate of 200 to 400 pounds [$285 to $570] on it as there is some slight damage, but it could fetch far more thanks to its rarity and pedigree."
"Christopher Dresser was born in Glasgow in 1834 and died in 1904 and yet, more than a century after his death, his work is still inspirational thanks to the simplicity and cleanliness of his designs.
"The toast rack appears as modern today as it has ever been, with Alessi producing the same design today — angular, clean and simple."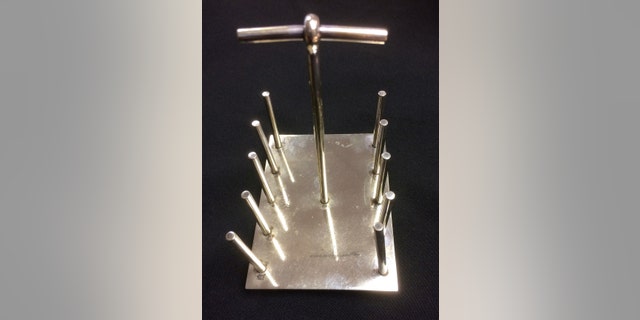 UK SUPERMARKET EMPLOYING 'HEALTH FOOD POLICE'?
The seller, from Coalville, Leics., who did not wish to be named, shed some light on how the item came into his/her possession.
"The toast rack was bought by my wife's parents when they got married in 1936. They chose it because they liked it – and they used it. I would guess that they didn't pay much for it. They needed it for their first home."
"They had no idea it was anything special and, when we acquired it, we didn't at first," added the seller. "We used it a few times but it's a bit wobbly and the toast fell out, so we put it away in a box.
FOLLOW US ON FACEBOOK FOR MORE FOX LIFESTYLE NEWS
"Later, we heard the name Christopher Dresser crop up on antiques programmes on TV and realised it could be something special."