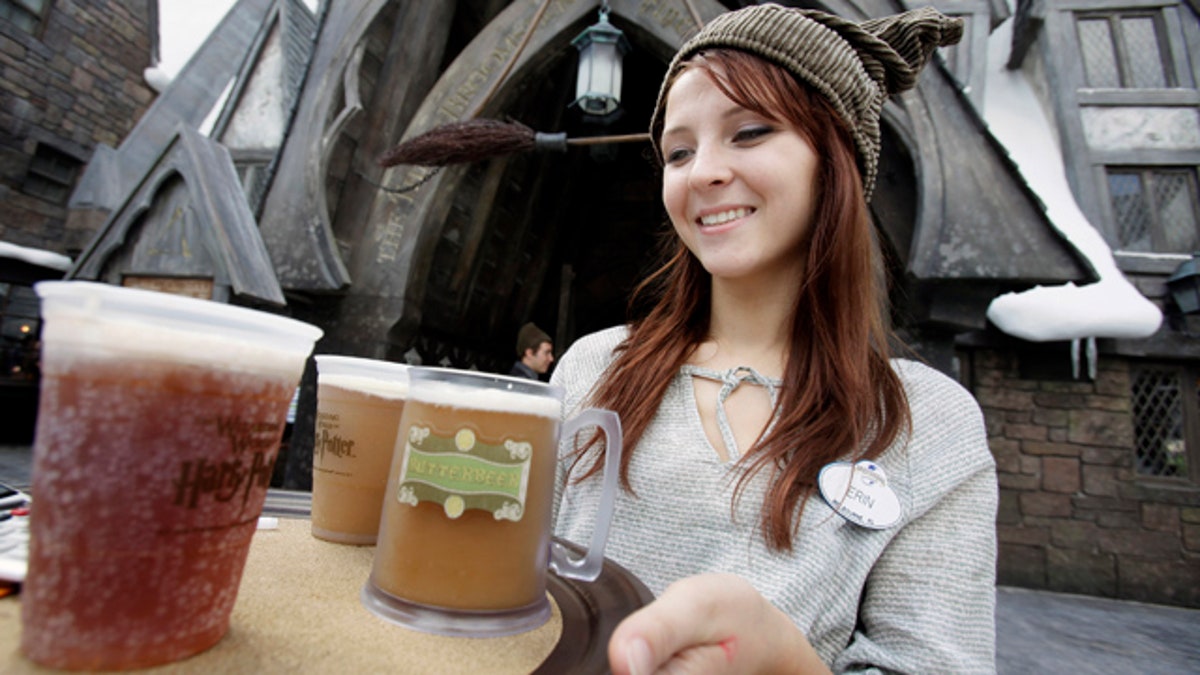 PORT TOWNSEND, Wash. – As portrayed in books and on film, Harry Potter's favorite beverage is a kid-friendly drink called butter beer.
The drink is never defined, so a Port Townsend video store has blended its version of the concoction and is serving it in a variety of ways.
"We wanted to do something special when the final movie came out," said Vasu Video owner Liam Cannon. "We spent a few weeks developing the recipe before we got it right."
The butter beer base is a thick sauce that contains caramel, cream and lots of butter.
It can be mixed with coffee or milk and can be served hot or cold.
As for the taste, it is best described as liquid caramel candy.
Cannon said he has no estimation of the beverage's caloric content, but it definitely is not a diet drink.
The store began serving the drink about two weeks ago, one week before the premiere of "Harry Potter and the Deathly Hallows: Part 2."
During last Thursday night's Port Townsend premiere, the store was serving butter beers until midnight for people who had lined up for the show.
While Harry Potter merchandise is tightly controlled, Cannon said that no copyright exists for the term "butter beer."
"They never say exactly what is in butter beer," he said. "And the term is not trademarked."
Butter beer is barely mentioned in the movies, but in the book it is portrayed as what Harry and his friends drink while celebrating.
While butter beer has no alcoholic content, the drinking of one's first butter beer is a rite of passage in the wizarding world.
In the real world, a butter beer costs $3.67 for a regular 12-ounce cup, which compares to the price of a latte.
Vasu Video is the only remaining full-service video store in East Jefferson County, according to Cannon.
He said the store has been able to stay open because of support from a core of loyal customers and the movie studios' recent practice of supplying new movies to independent video stores one month before releasing them to cable TV or Netflix.
"Netflix has cut into our business," said Cannon, who has run the store for 15 years. "But we'll be here as long as our customers support us."