Usama bin Laden bars are taking over Brazil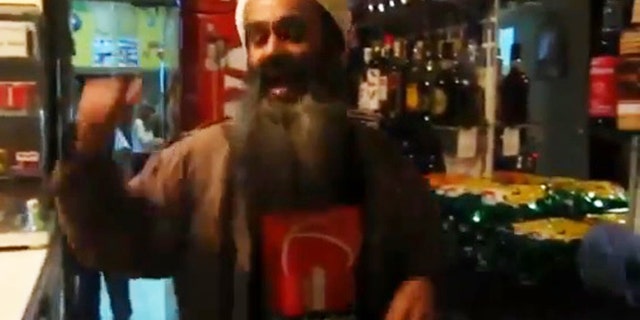 World Cup fans looking for a brew may be caught off guard by this controversial establishment in São Paulo.
'Osama bin Laden' – named for the bar's look alike owner—has been open for years, according to The Guardian. Owner Ceará Francisco Helder Braga Fernandes has lived in São Paulo since 1978 and has always sported a signature long grey beard with thick eyebrows.
Fernandes never thought twice about his appearance until 9/11- when images of the world's most wanted man appeared in every household around the world. According to the bar owner, police were even called in to investigate but everyone had a good laugh once his identity was cleared. Since then, Fernandes has become a bit of a local celebrity, using his popularity to draw business to the bar.
"I am a man of good will. I can't stand violence," Fernandes, 54, told online news site Vocativ. "But this was great for business. No one calls me Francisco anymore. It's Osama or bin Laden."
Though it may be in poor taste, Fernandes' hot spot was only the first of bin Laden themed hangouts in Brazil. Mac Margolis of Vocativ found "nearly a dozen Brazilian establishments" named after the former Al-Qaida leader- including a sport where thirsty fans in Rio can shoot a game of pool at Caverna do Bin Laden.
Clearly these restaurants are no strangers to controversy but we're pretty sure this idea won't be catching on in America anytime soon.