USA Today founder honors North Dakota Olive Garden reviewer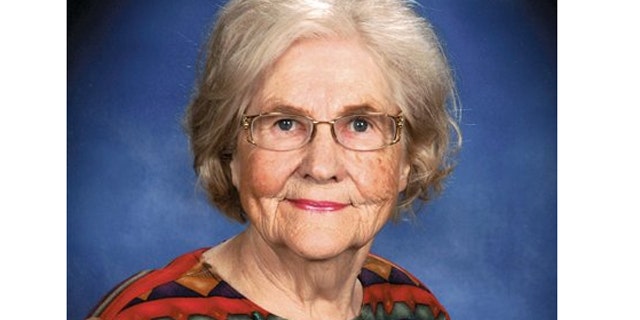 SIOUX FALLS, S.D. – He's the founder of the country's largest newspaper. She's known for her earnest review of an Olive Garden restaurant in North Dakota that went viral on the Internet.
Six decades after they worked together at the University of South Dakota's student newspaper, Al Neuharth, 88, and Marilyn Hagerty, 86, are reuniting.
Neuharth, the founder of USA Today, on Thursday will present his one-time editor at USD's Volante student newspaper with the 2012 Al Neuharth Award for Excellence in the Media. The award honors Hagerty's contribution to journalism, including her now-famous feature story about the grand opening of an Olive Garden in Grand Forks, N.D.
The earnest review about the town's newest Italian restaurant became an Internet sensation, catapulting Hagerty to instant celebrity among foodies. She flew to New York to appear on "Good Morning America," CNN and "The Today Show." Her son, a writer for The Wall Street Journal, penned a column about her for the paper. And celebrity chef Anthony Bourdain praised her.
"I'm delighted that she has become so famous, deservedly," Neuharth said, pointing out that Tom Brokaw is the only other South Dakotan to win the award. Past recipients also include Katie Couric, Walter Cronkite, Larry King and Tim Russert.
Hagerty was born and raised in South Dakota before moving to North Dakota in the 1950s. She began working at the Grand Forks Herald as a feature writer in 1961. Although she officially retired from the job in 1991, she continues to write five columns a week for the paper.
In her now famous column, she deftly reviewed the chicken Alfredo, crisp greens and "two long, warm breadsticks" at the chain restaurant.
"At length, I asked my server what she would recommend," Hagerty wrote. "She suggested chicken Alfredo, and I went with that. Instead of the raspberry lemonade she suggested, I drank water."
Neuharth said he was both "impressed and amused" about the attention placed on his one-time classmate after the column was published earlier this year.
"I was impressed that she wrote the column she did because that's the way she has been in touch with her audience ever since I knew her. But I was a little bit amused that it became a national sensation," Neuharth said.
Hagerty said she was just doing her job when she wrote the review, and she had no idea she would be selected for such a prestigious award.
"Going viral, I did nothing to go viral. The fact that I was selected for this award, I'm overwhelmingly honored," she said.
Neuharth -- and the American public -- can thank Hagerty for keeping him in newspapers. After he and other soldiers returned to the United States following World War II in the late 1940s, Neuharth teetered between print and radio. Hagerty said she helped convince him that he should stay in the newspaper business.
Both Neuharth and Hagerty said they are looking forward to catching up with each other. They have kept in contact over the years through Christmas cards and have occasionally run into each other at various journalism conventions.
"I remember Al so very well. His personality has always been something you don't forget," Hagerty said.