Unusual Starbucks Frappuccino flavors around the world
It's almost Frappuccino time again — the weather starts warming and in comes the slew of flavored, iced coffee concoctions drizzled with syrup. All across the world, Starbucks outlets are getting creative with what they put in this delicious frozen coffee drink.
While frozen coffee is not exactly a new thing, the actual term "Frappuccino" is the exclusive provenance of the Starbucks coffee company. It consists of coffee (though you can now also get milk or chai versions for the non-coffee drinkers) blended with various other ingredients and ground ice, and topped with whipped cream and syrup.
The word "Frappuccino" actually originated in Boston, in 1995 — it's a portmanteau of "frappe" and "cappuccino" ("frappe" is pronounced "frap" without the accent in Boston). While many other coffee companies now offer their own versions of the Frappuccino, only Starbucks can officially use the name.
And Starbucks is making the most out of their investment… different outlets around the world put a lot of thought and effort into coming up with unique flavors for their iced coffee drink.
Granted, the more "interesting" Frappuccino creations come from Japan and the Asia-Pacific region: The Japanese are well-known for their propensity for pushing the envelope on their flavor combinations in most foods from candy to ice cream to potato chips. The trick comes with blending flavors that you know to be generally delicious but wouldn't really think to put in a Frap' glass… açaí berries? Earl Grey jelly… anyone?
These flavors may seem strange but it seems to be a world of "anything goes" when it comes to the Frappuccino. The English have taken their love of strawberries and cream to the next level by combining it into a Frap' for a creation that is very popular, particularly at the height of summer.
Read on to find out more about the unconventional and original Frappuccino flavors around the world.
1. Algarrobina Frappuccino — Peru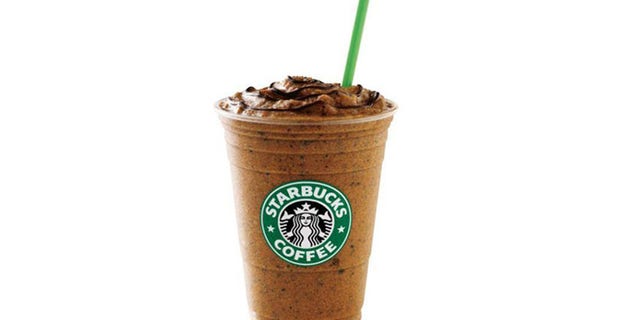 Algarrobina is syrup made from the black carob tree and is popular in Peruvian cuisine. First introduced in 2011, this is a classic Frappuccino blended with chocolate chips, mocha, milk, and ice. It is then topped with whipped cream and swirl of Algarrobina sauce.
2. Yogurt Frappuccino — Greece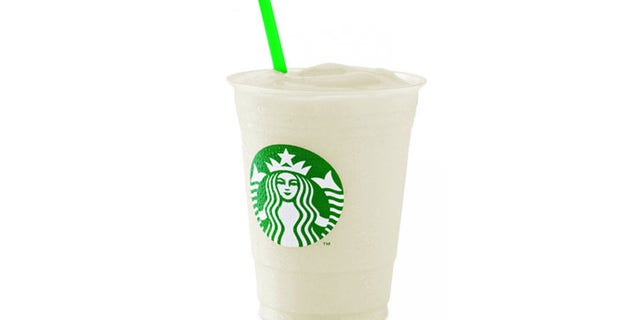 This classical Mediterranean flavor debuted in the summer of 2013 and was available only in Greece. This mixture blends the traditional coffee Frappuccino with handcrafted Greek yogurt. It is available in three flavors: strawberry, banana and honey.
3. Coffee Jelly Frappuccino — Asia-Pacific and Japan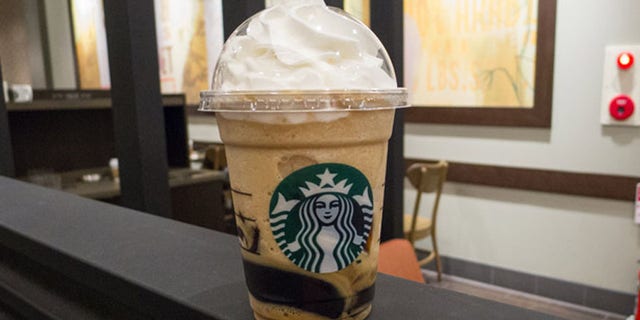 Ever tried coffee jelly before? It's made from actual brewed coffee and comes topped with a regular Starbucks Frappuccino with whipped cream. This triple-texture sensation debuted in the summer of 2008 to overwhelming success.
4. Strawberries and Cream Frappuccino — U.K.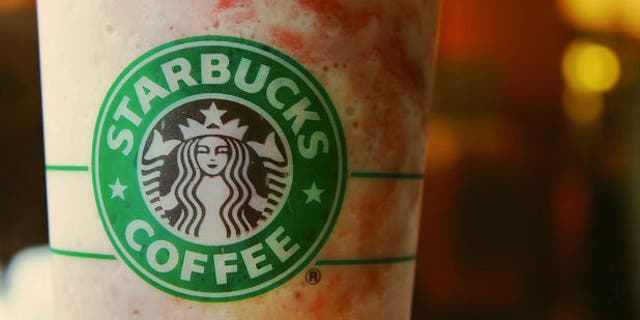 Inspired by the flavors of an English summer, this Frappuccino is a core flavor in the U.S., even though it originated in the U.K. and is slightly different: Milk is blended with ice, swirled with strawberry sauce, and topped with whipped cream, creating a ribbon of strawberry around the cup. In the U.S., the strawberries are blended together with the milk and ice.
Read about more exciting Frappuccino flavors in the full article.
More from The Daily Meal:
8 Unhealthiest Hot Starbucks Drinks
America's 50 Best Coffee Shops
9 Ways to Drink Coffee Around the World