We all know that the hottest food cities are the major metropolises: New York, San Francisco, Austin, Chicago. Then there are the midsized cities that have national culinary impact – Portland, New Orleans, Nashville, Boulder. And everyone loves a good story about a small-town foodie haven – Healdsburg, Richmond, Traverse City, Cooperstown.
But what about the outlier cities, the ones that are too small to hold their own against the heavyweights, too earnest/industrial to be sexy and too big to be "idyllic" and "charming"?
Here are some cities you've almost certainly heard of and may even have driven through, but never really thought much about – the kind of cities you just assume don't have much going on beyond the basic bar and grill. Well, you're wrong. Here's why.
1. Salt Lake City, Utah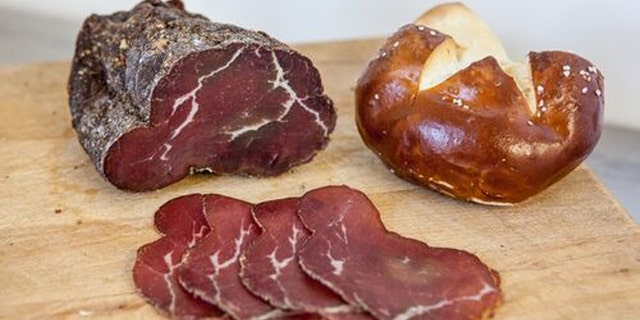 Downtown Salt Lake City doesn't strike the same chord of other downtowns, but it has its fine points of dining, even despite Utah's wonky liquor laws. Beer fans should visit the "tapless tap room" at Epic Brewing, where the laws mandate that you must eat if you're going to drink. But the sandwiches are tasty, the bartenders are friendly and the bar that sits maybe six people at a time is cozy. Or hit their gastropub, The Annex by Epic Brewing, for a full beer lineup for lunch, dinner or Sunday brunch. Artisan butcher enthusiasts should check out the new Frody's Salt & Smoke Meats. Whiskey and beer enthusiasts should check out Whiskey Street. And while you're in town, grab a slice at The Pie Pizzeria and enjoy the trademark spicy ApocalyptDough crust, sample some contemporary new American bistro fare from Bambara or Pago and splurge on the exemplary tasting menu at Forage.
2. Fort Collins, Colo.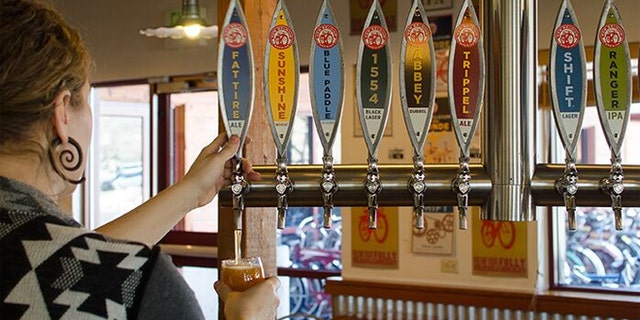 Fort Collins is not what you would call a pretty city – it's certainly no Boulder, and even Denver looks nice by comparison. It has a cute Main Street USA stretch in Old Town, but the rest of the city is very suburban sprawly and industrial. But therein lies its advantage: Fort Collins is the home of the massive production breweries for New Belgium, Fort Collins Brewing (go figure) and Odell. It is also home to smaller breweries like Equinox, Horse & Dragon, Funkwerks, Black Bottle Brewery, Snowbank Brewing, 1933 Brewing Company, Hops & Berries, Coopersmith's, Pateros Creek and we could go on and on. Plus there are excellent beer bars that serve the beers made at these excellent breweries, like Mayor of Old Town and Mainline Ale House. And hey, there are restaurants here too! Check out Social for charcuterie and tapas and the Welsh Rabbit for all of the cheese. Denver and Boulder might get the craft beer buzz, but Fort Collins is basically the Colorado craft beer mothership.
3. Omaha, Neb.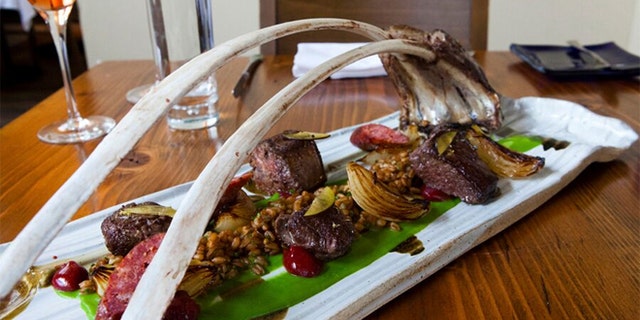 "Omaha … somewhere in middle America." Well guess what, all you formerly angsty '90s teens – Omaha has gone hipster chic since Adam Duritz first crowed about it. They've got a burgeoning brewing scene with standouts like Infusion Brewing Company, Scriptown Brewing Company and Farnam House Brewing Company. There is a strong vegan scene with innovative restaurants like Modern Love and Block 16, while Lalibela Ethiopian Restaurant's vegan-by-nature gives a nice introduction to Ethiopian Cuisine. Sidebar: Meat eaters should also hit Block 16 and get the Duck Duck Goose fries; you're welcome. Also, while Texas might be the Great Steer State, nothing beats Nebraska beef. The sprawling, grass-stabilized Sandhills region is ideal for free-range cattle grazing and covers about a third of the state. Mahogany Prime Steakhouse is a good bet, but the feather in Omaha's cap is the Grey Plume, where native Omahan chef Clayton Chapman has snagged a couple of James Beard Award nominations and everything is butchered, pickled, cured, churned, canned or baked in-house and beautifully plated.
4. Columbus, Ohio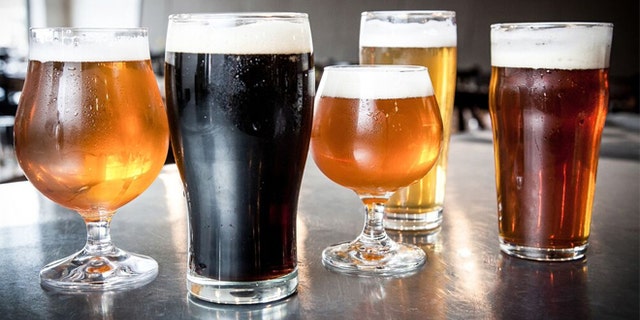 If you had to call any city in Ohio foodie-friendly, the obvious choice would be Cleveland (with Michael Symon, Jonathon Sawyer and the Westside Market, still one of the best farmers markets in the country). But Columbus, the fashion capital of the Midwest, is not to be overshadowed. First, there's German Town, which may be the most charming and picturesque neighborhood in the entire Midwest. It has three of the best bars and eateries in Columbus and they're all from the same proprietor: Harvest Pizza (farm fresh Neapolitan-style pizzas), The Sycamore (seasonal, local, organic gastropub) and Curio (craft cocktail bar par excellence). There's also the elevated comfort food of G. Michael's Bistro & Bar. And then there's High Street, the 5-mile-long stretch of independently owned boutiques, vintage stores, bistros, coffee shops and breweries, with standouts including (though certainly not limited to) Alana's Food & Wine, Rigsby's Kitchen, the Worthington Inn and Char Bar (for the Long Islands). For coffee, check out Mission Coffee Co. For breweries, start with Seventh Son Brewing Co, North High Brewing and Wolf's Ridge Brewing (and do have brunch there). The city's craft distilling game is also on point with places like Watershed Distillery and Middle West Spirits. Round out the full foodie experience at North Market, the only public market in Columbus and home to dozens of independent merchants and farmers. Do-it-yourselfers will also enjoy a visit to the Seasoned Farmhouse, a recreational cooking school and "learning garden."
5. Ann Arbor, Mich.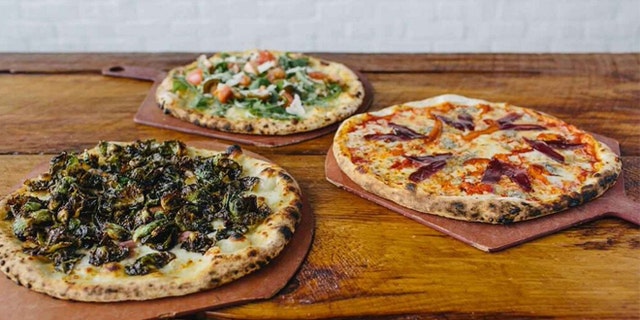 Ann Arbor is best known as a college town, and so there are college bars and late-night pizzerias serving up greasy slices and sports bars and the infamous Blimpy Burger, but there is also a level of culinary sophistication in downtown Ann Arbor that you don't necessarily find in other predominantly sports- and college-driven cities. It's the result of hippies moving here in the 1970s, growing up, having kids, getting real jobs with health insurance and a 401k and deciding they like the finer things in life but still want to stay true to their eco-ethics. Add the annual influx of international students at one of the most respected public research universities in America, and you have Ann Arbor. Chef Eve Aronoff's Frita Batidos offers a colorful twist on Cuban cuisine, and her soon-to-reopen Eve: The Restaurant is a bright spot on Ann Arbor's culinary horizon. Don't miss the James Beard Award-winning Southern-leaning American comfort food at Zingerman's Roadhouse; the casual-yet-elevated Japanese comfort food of Michelin-rated chef Takashi Yagihashi's Slurping Turtle; the inventive wood-fired pizzas and hearty pasta dishes of James Beard Award nominee Chef Luciano del Signore at Bigalora; the nose-to-tail butchery and hyper-local sourcing at Grange Kitchen & Bar; one of the top-rated Neapolitan pizzerias in the country at Mani Osteria; and one of the top-rated beer bars in the country, Ashley's. Also cocktails, oh the COCKTAILS – the Last Word, the Raven's Club, the Alley Bar, the Bar at 327 Braun Court. And oh, the BEER! Arbor Brewing Company, Grizzly Peak and the only all oak-aged wild ale brewery in the country, Jolly Pumpkin.
6. Madison, Wis.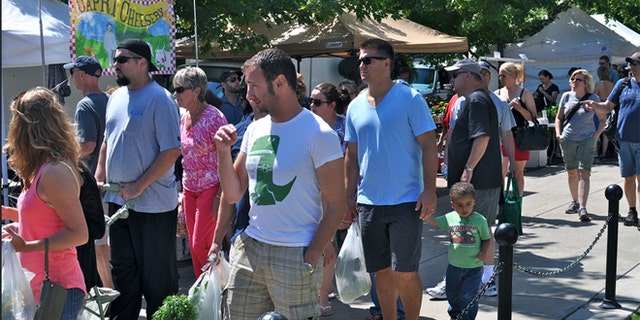 A couple of years ago we called Madison a "foodie paradise." It was true then, it's still true today and now, in addition to all the things that made it great before – the Dane County Farmers Market, the Underground Food Collective, Chef Tory Miller – there are even more reasons to love Madison. Like, again, Chef Tory Miller, the James Beard Foundation's Best Chef: Great Lakes 2012 winner, and his latest concept, Sujeo, a Korean BBQ/Asian fusion joint with a Sunday dim sum brunch, as well as his forthcoming concept Estrellón, a Spanish restaurant with a raw bar serving tapas, paella, charcuterie and wine by the pitcher. Other new restaurants to love are Oliver's Public House and OSS (Open Serving Sausage). Oh, and did we mention beer? We should mention beer. Most of Wisconsin's beer isn't distributed outside of the state, because Wisconsin is very much into keeping local things by locals for locals. Three words: New Glarus Brewing. And five more words: Great Taste of the Midwest, one of the best beer festivals in the country.
7. Baltimore, Md.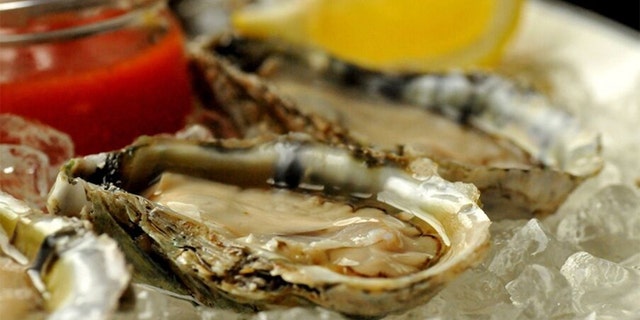 Look, we know that when you think of Baltimore, you think of The Wire. We get it. Recent events haven't done anything to bolster its reputation as a tourist destination, either. But like so many other Rust Belt cities fighting their way back to grandeur, Baltimore is on the upswing. Check out the much-buzzed-about Woodberry Kitchen, highlighting the local agriculture of the Chesapeake; Parts & Labor, a nose-to-tail butcher and restaurant also dedicated to local, sustainable sourcing; the thoughtfully unfussy Shoo-Fly Diner serving unfussy elevated diner food; and pour-overs made with Durham's famed Counter Culture beans at Artifact Coffee. And all of those places are owned by the same husband-and-wife team of Spike and Amy Gjerde, so this is only just scratching the surface of everything Baltimore has to offer. Also hit up the Brewer's Art for its house-brewed Belgian ales and hefty gastro-brewpub fare; Dooby's for Korean-inspired breakfast, lunch and dinner with house-made breads and pastries; Charleston for an artful multi-course tasting menu from two-time James Beard Award finalist Cindy Wolf; Faidley's for old-school crab cakes inside the historic Lexington Market; and the Baltimore Farmers' Market & Bazaar for Maryland's largest producers-only market.
8. Greenville, S.C.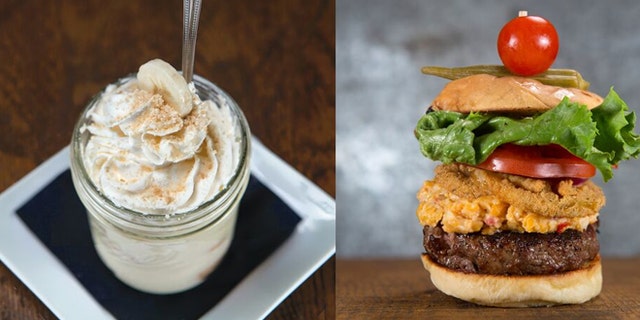 Lots of Southern cities get plenty of buzz for their ever-so-charming ambiance and trademarked Southern hospitality. Charlotte, Savannah, Asheville, Nashville, Louisville, other 'villes – coastal media seem to love a quaint Southern city (regardless of its actual size, bless their hearts). But this particular 'ville has captured our attention, even though it hasn't yet blown up on national radar. Southern Culture Kitchen and Bar is all about that Southern hospitality, particularly by way of brunch. Stella's Southern Bistro is also all about that Southern hospitality, particularly its cheerily "lowcountry" inspiration. Soby's is all about that "New South" cuisine. Passarelle Bistro is a delightfully traditional French bistro. Nose Dive is a fun gastropub that, thankfully, doesn't take itself too seriously. Bacon Bros Public House cures, smokes and dry-ages all its South Carolina pasture-raised meats in-house, with an excellent cocktail program to go with them (and yes, bacon figures prominently in the menu). Most of the South still lags behind in craft beer culture, but Quest Brewing Co is worth exploring, and bars like the Trappe Door are really putting forth the effort.
9. San Antonio, Texas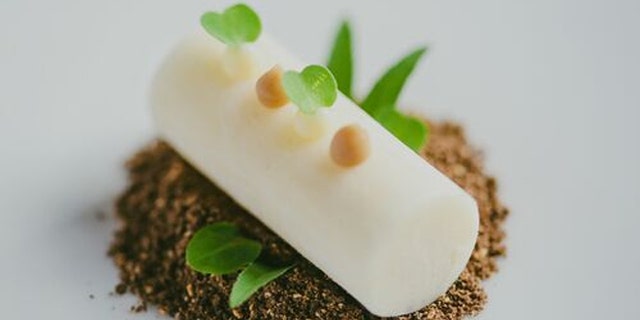 Yes we know: Austin. Austin, Austin. We couldn't forget Austin if we wanted to. But Texas is a very big state with lots of people and cities and regional cuisines influenced by different ethnic cultures from one corner of the country-sized state to the other. Austin has its barbecue – WE KNOW – but San Antonio has the best of both Tex and Mex; after all, this ain't NOO YORK CITY. Hit Cured for expert charcuterie and farm-to-table fare along with killer cocktails inside the recently renovated historic Pearl Brewery district and de facto food hub, which is also home to about a dozen other places you should probably try. Go contemporary American at Bliss or Biga on the Banks, experience Asiacan-fusion at Hot Joy, get the pan dulce and cabrito at the 24-hour Mi Tierra Café y Panaderia, and discover exquisite fine dining representing the different states of Mexico with the progressive farm-to-table menu at Mixtil, which accommodates only 12 diners per night. For the experiential foodie, Culinaria is Alamo City's annual food and wine bacchanal. And if you're a serious home chef or would-be professional, the CIA's Culinary Boot Camp is just for you.