Ultimate gooey chocolate treats for National S'mores Day
Chocolate, graham crackers, marshmallows: Three simple ingredients that pretty much no one can resist. And while it's true that most people like s'mores, not everyone has time to gather wood, build a fire and find the perfect roasting stick.
Never fear, chocolate lovers- these recipes are great for an indoor or outdoor summer party.
With a few handy oven or stovetop tricks, guests might even think you roasted those marshmallows to ooey-gooey perfection. Best of all, each recipe just tastes as good, if not better, than the original campfire treat.
Celebrate National S'mores Day August 10 with all your marshmallow-graham-chocolate loving buddies.
Read on for the ultimate summer s'mores recipes.
1. Elvis S'Mores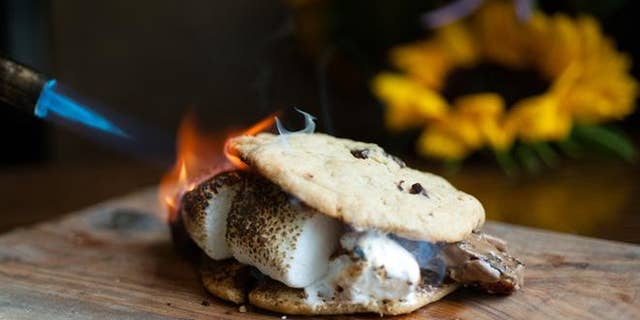 Elvis was well known for his peanut butter and banana sandwiches. And you can't go wrong using fresh cookies to amp of the flavor in these gourmet campfire treats. In this recipe, I've combined the elements of a traditional s'more with two of the King's favorite things and added just a drizzle of something fun-- tequila.
2. Thin Mint S'mores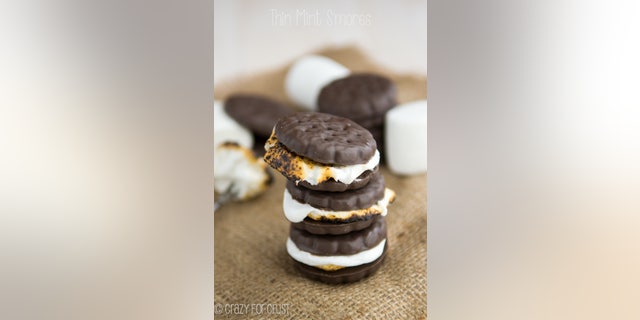 These s'mores are an ooey-gooey way to enjoy Thin Mints. Just two ingredients make up this amazingly good s'mores recipe from Dorothy Kern at Crazy for Crust.
3. No-bake S'mores Cheesecake Pie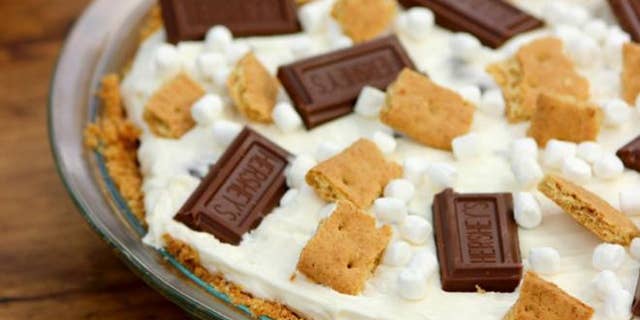 This s'mores cheesecake has marshmallow fluff mixed into the cream cheese mixture and lots of chocolate chips stirred in. It is then topped with fun marshmallow bits, Hershey's bars, and crushed graham crackers. Allow it to chill in the refrigerator for a few hours, and it's ready to go!
Recipe: No-bake S'mores Cheesecake Pie
4. Del Campo S'mores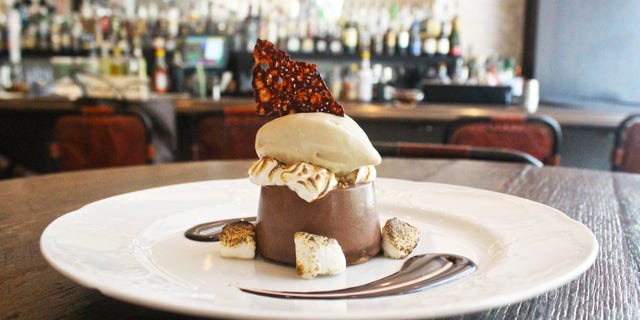 The campfire favorite has never been so elegant. The pastry chefs at Del Campo take chocolate, marshmallow and graham cracker to epic heights with their take on s'mores. Guests will certainly be wowed by this presentation-- and blown over by the taste.
5. Banana S'mores Pancakes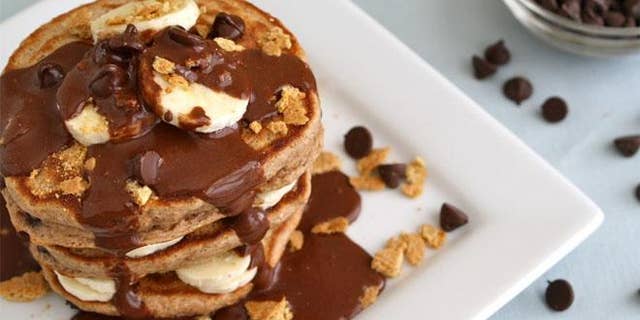 S'mores for breakfast? Yes please. Kids and adults will be screaming for more of these sweet, summer pancakes.
Recipe: Banana S'mores Pancakes
6. Grasshopper Mint S'mores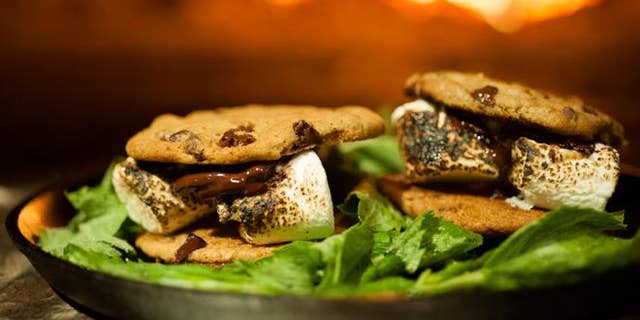 Mint and S'mores are two items that are synonymous with summer. Why not combine the two to make a delicious fireside treat? And if you really love the flavor of mint, you can even further intensify the mint flavor by substituting the milk chocolate for for Mint Chocolate Bars.
7. Brownie Cookie S'mores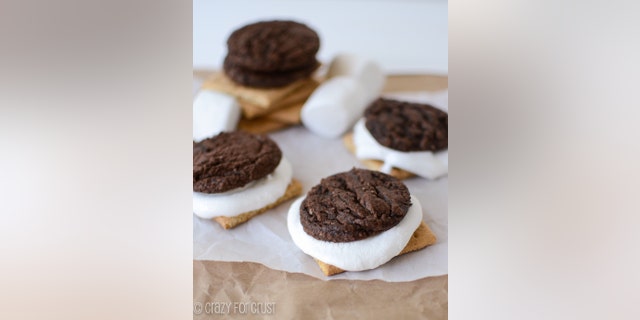 Brownie cookies top a gooey marshmallow filling on top of a graham cracker crust. These indoor S'mores from Dorothy Kern at Crazy for Crust are so easy to make, you'll be whipping out the marshmallows every time you crave a sweet summer treat.
Recipe: Brownie Cookie S'mores