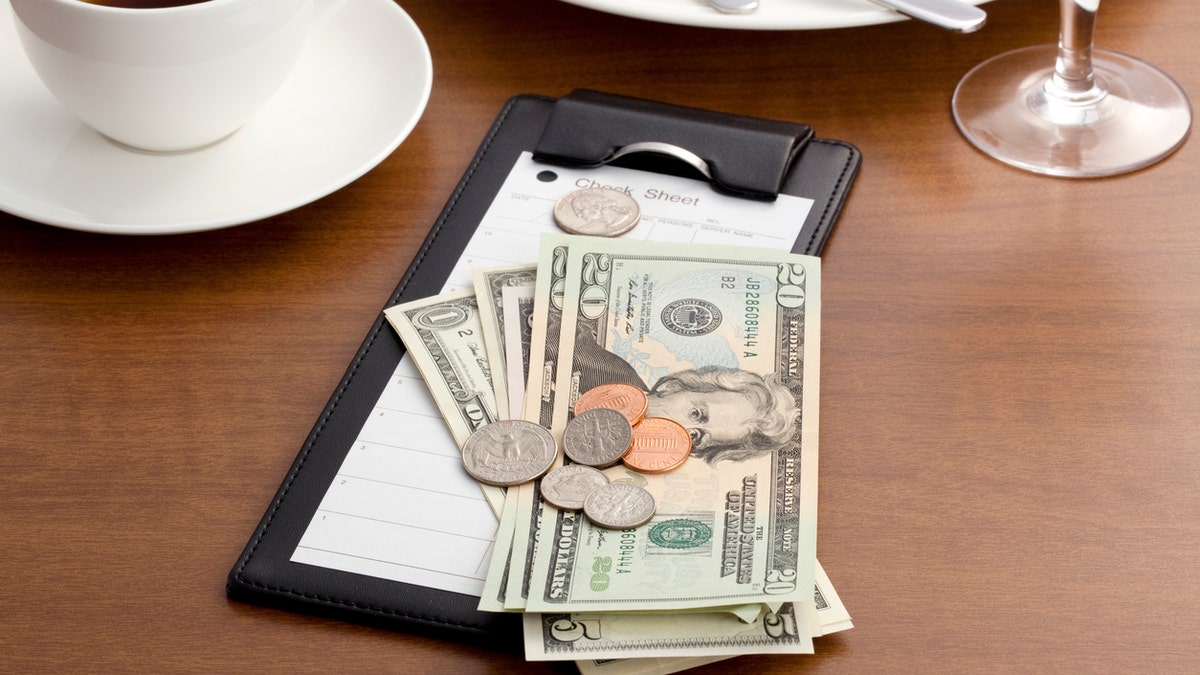 The Trump administration is planning to revoke a rule that banned tip-pooling for restaurants.
The Obama-era rule prohibited restaurants from taking servers' tips, combining them and then redistributing them as the owner or manager sees fit.
The Trump administration has been saying they plan to repeal the ban for months, but has recently taken the steps to do so.
The pending rule change would only "rescind the current restrictions on tip pooling by employers that pay tipped employees the full minimum wage directly." Meaning restaurants that pay servers the full $7.25 minimum wage, instead of the $2.13 tipped wage, can pool tips.
KENDALL JENNER CALLED OUT FOR NOT TIPPING AT NEW YORK BAR
The law Obama's administration created ruled that employees own their tips, not the restaurant, and that restaurants are not allowed to pool tips or give them to non-tipped employees. The rules applied to all levels of wage-earning servers.
Activists are concerned that the removal of the ban will lead to owners taking the tips for themselves, which could be possible under the proposed law change.
The co-founder of ROC United, one of the groups fighting for a $15 wage, said, "It says it's possible for employers to walk away with the tips and not give them to anybody."
The National Restaurant Association lobby told CBS that removing the restrictions on tip pooling alleviates the "disparity between the 'front of the house' and the 'back of the house,'" since the back of the house employees are not tipped.
FOLLOW US ON FACEBOOK FOR MORE FOX LIFESTYLE NEWS
The Oregon Restaurant & Lodging Association welcomes the rule change as well, stating it would protect "our members from private lawsuits for the period the rule was purportedly in place."
Federal courts have disagreed over if the changes were okay, meaning the issue could be escalated to the Supreme Court unless Trump's administration intervenes with a federal ruling beforehand.