Trump supporters vow to boycott Starbucks over CEO's plan to hire refugees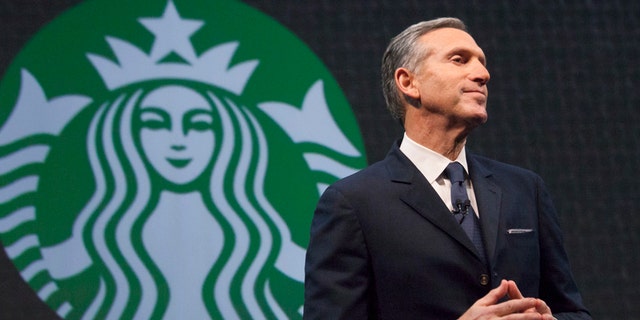 Starbucks is once again feeling the heat from supporters of President Donald Trump in the wake of CEO Howard Schultz's announcement to hire thousands of refugees and displaced immigrants.
On Sunday, Schultz responded to President Trump's temporary travel ban and suspension of America's refugee program by vowing to hire 10,000 refugees over the next five years.
"There are more than 65 million citizens of the world recognized as refugees by the United Nations, and we are developing plans to hire 10,000 of them over five years in the 75 countries around the world where Starbucks does business," the Starbucks chairman wrote in an open letter.
Schultz's plan to hire refugees is not without its critics, however, and many of them have already declared their intentions to boycott the coffee chain:
But those who support Schultz's actions point out that Starbucks has locations across the globe — and wouldn't solely be hiring refugees in American locations. Supporters also point to the fact that Starbucks also has the Starbucks Veterans & Military Spouses program to create job opportunities specifically for veterans.
Y'all really trying to #BoycottStarbucks for trying to help out people in need? Didn't y'all want Starbucks to practice Christian values?

— Samuel Davis 🕆 (@SamDavis1997) January 30, 2017
In the wake of Schultz's announcement, Chobani CEO Hamdi Ulukaya and Coca-Cola CEO Muhtar Kent have also expressed similar disappointment in the president's executive order, though neither has announced any specific plans to hire refugees in direct response.
"America has always been a symbol of hope, tolerance and diversity — and these are values we must work very hard to uphold," Ulukaya reportedly wrote to Chobani employees in an inter-office memo.
Meanwhile, Muhtar released a statement to Bloomberg in which he stated, "Coca-Cola Co. is resolute in its commitment to diversity, fairness and inclusion, and we do not support this travel ban or any policy that is contrary to our core values and beliefs."
This isn't the first time Starbucks has drawn the ire of Trump supporters. Last year, fans of the then-president elect took to Starbucks, asking baristas to write "Trump" on their cups in a movement known as #TrumpCup. Some customers claimed to have been refused a #TrumpCup and accused the chain of suppressing their right to political expression.