Trump Hotel skewered by Twitter for steak photos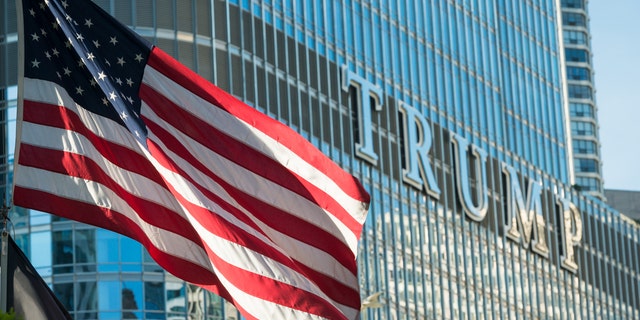 Trump Hotels released a photo of its newest protein creation, and Twitter hasn't been kind.
The photo depicts a "prime hanger steak served with romesco, roasted cauliflower and mustard jus," the hotels' caption says.
CHIPOTLE HIRES 'TOP CHEF' RICHARD BLAIS TO 'FINE TUNE' ITS NEW BURGER RESTAURANT
However, it's not the ingredients that make up the "mouthwatering" dish that social media is having a field day with – it's the presentation.
"This looks like table scraps," one Twitter user said.
"Could I have one that doesn't look like it's been dropped on the floor?" another wrote.
The photo, which the hotel credits to rayspicksnyc, has been flooded with negative comments that call out the styling of the expensive cuisine.
Some even point out the hotels decision to use slate instead of a plate, saying "Is this served on a piece of black construction paper?"
FOLLOW US ON FACEBOOK FOR MORE FOX LIFESTYLE NEWS
The hotel has continued to be inundated with comments since they posted the shot on Monday – the vast majority critical of the entrée's appearance.
Though it appears Twitter is still waiting for one person who will have the final say on the haute cuisine's arrangement – Gordon Ramsey, who has been tagged numerous times asking for his "thoughts on the matter."
The dish is listed on the lunch menu for $36 at the Michelin two-starred restaurant, Sixteen, at Trump Hotel in Chicago.