Tourists' $4,400 tab at hummus restaurant becomes international incident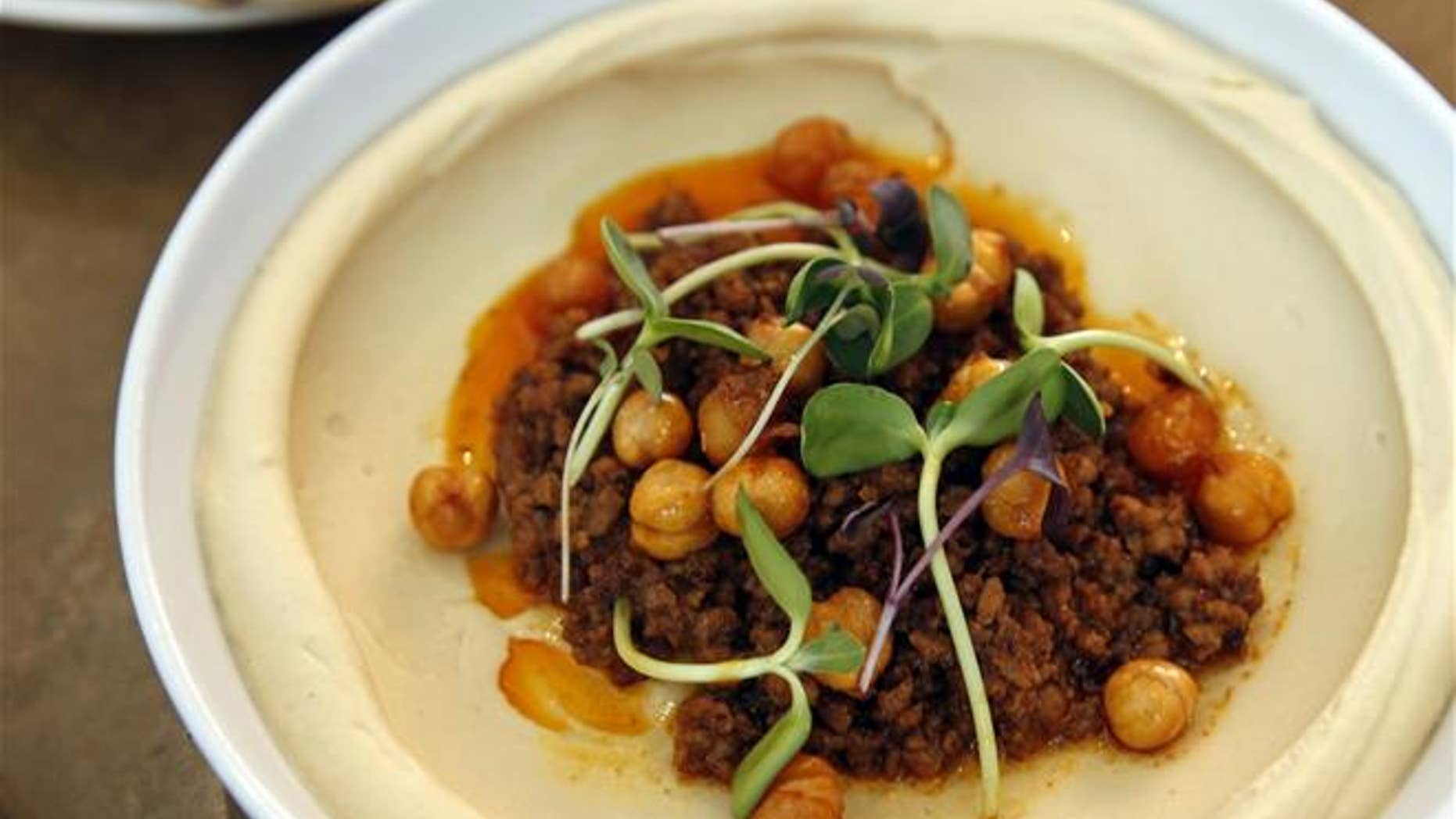 How did eight Chinese tourists rack up a tab worth about $4,400 at an Israeli hummus restaurant? That's what the Israeli Foreign Ministry is asking after the group was charged a hefty 16,500 shekels for dinner, the New York Daily News reports.
"By behaving this way we are destroying with our own hands the budding potential of the Chinese market for Israel," complained an Israeli tourism group to Globes.
Some 47,000 Chinese visit Israel each year, and the Israel Incoming Tour Operators Association said it chose to go public with the bill in order to chide the restaurant and dissuade others from following in the restaurant's allegedly unfair footsteps.
The bill at the popular Abu Ghosh Restaurant included:
--$1,064 for a private room
--$173 for hors d'oeuvres and salads
--$1,569 for booze
--$838 for main courses
--$400 service charge
--$359 for desserts
Restaurant owner Jawdat Ibrahim defended the bill and said the Chinese asked him to close the eatery on one of his busiest nights.
"They sat there from 3pm on Friday until midnight, and became rowdy and drunk," he said, noting that the group added a 10% tip. He says he got a thanks from the diners, only to find them "trying to besmirch us ... two weeks later."
More from Newser
The Association disputes that account, saying the Chinese arrived at 7pm, never asked Ibrahim to close the place, and arrived to find the alcohol pre-ordered and on the table. HummusGate has prompted an inquiry by the Israeli Foreign Ministry and the Israeli Embassy in China, which is trying to track down the tourists, the Washington Post notes. (This drunk diner accidentally tipped 1,800%.)
This article originally appeared on Newser: 8 Chinese Tourists Walk Into Israeli Hummus Joint, Rack Up $4.4K Tab