Toss your cheeseboard and pair wine with grilled cheese sandwiches
Wine and cheese is a classic combination.
But I have a better idea: How about wine and grilled cheese sandwiches.
After Banfi wine sent me some bottles to sample, I decided to concoct some ooey, gooey cheese creations that went perfectly with the different flavors of the wine.
Some were sweet combinations, others were bold. But all were worth trying.
You can take your favorite wine and pair it with any grilled cheese you like. Once you've mastered the concept, you're ready to toss out that cheese board.
1. Banfi's Chianti Classico: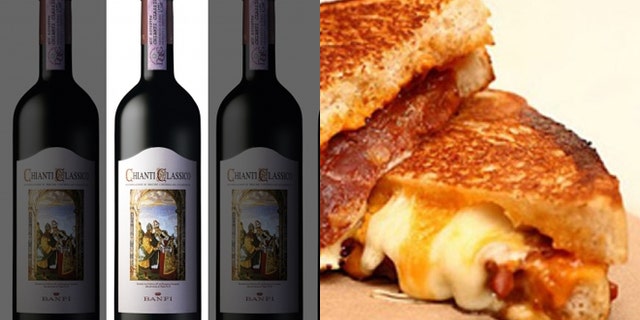 It has a deep ruby color and has a rich bouquet of bright cherries and summery plums. An Italian classic pairs perfectly with cheeses from the same region. Take some crusty ciabatta bread and spread a thick layer of ricotta cheese over it. Top the ricotta with some sharp provolone. Grill the sandwich in a Panini press and serve alongside a delightful marinara sauce for dipping. This little pizza flavored grilled cheese helps to bring out the fruit flavors in the wine.
2. Centine Rosso: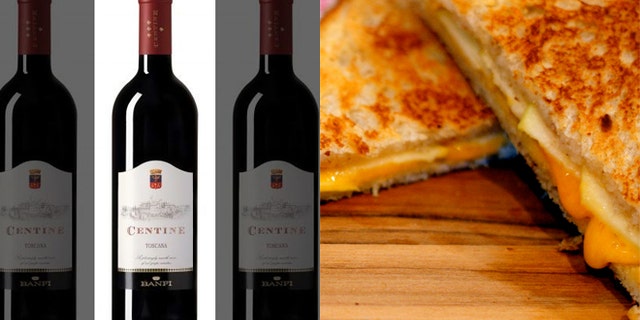 This easy-to-drink red is a smooth blend of Merlot and Cabernet Sauvignon with hints of warm spices, black currant, and tart plum. Pair this full bodied wine with a cheddar apple grilled cheese on a nice hearty wheat bread. The pleasant acidity and berry notes pair nicely with the sharp cheddar and crisp apple.
3. Castello Banfi's Belnero: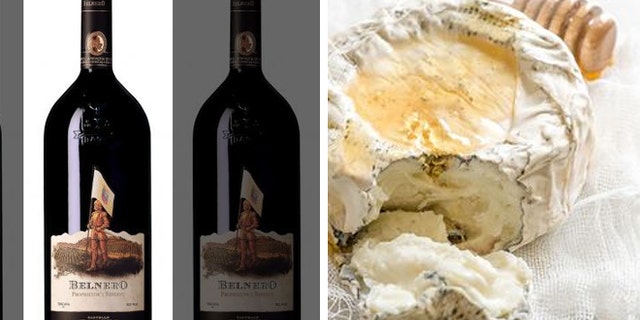 This Italian wine has fruity hints of sweet cherry preserves and prunes. Dried fruit goes so perfectly with a tangy smooth goat cheese. Spread goat cheese on a soft French baguette and toast in the oven. Once toasted, drizzle with your favorite honey.