Tortilla chips that 'spontaneously combusted' are behind two blazes at a Texas factory, fire officials say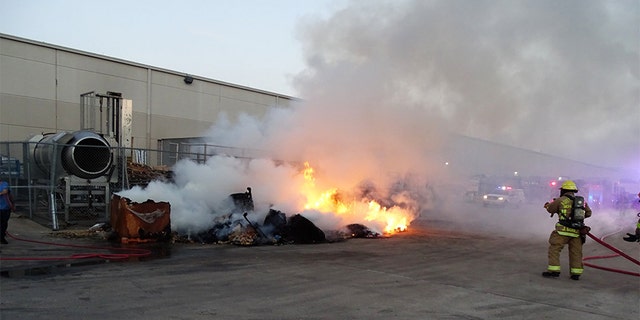 The Austin Fire Department said they responded to a Texas factory "not once, but twice" over the course of three days after boxes of tortilla chips "spontaneously combusted" triggering blazes.
Fire officials said Wednesday they were quite "distressed" about the fires, considering the importance of the crunchy snack "around these parts."
"Tortilla chips are big business around these parts," the department said on Facebook. "We take them seriously, as they are responsible for holding all manner of very important things—like queso, salsa, nachos, and various other sundry items that are critical to a Texan's everyday life and well-being. So imagine how distressed we were to be called to a fire at a tortilla chip factory earlier this week…not once, but twice!"
PENNSYLVANIA ARMY DEPOT EXPLOSION INJURES 4 PEOPLE, 3 SERIOUSLY, OFFICIALS SAY
The first fire erupted on July 12, leading to multiple response teams rushing to combat the blaze started by "the spontaneous combustion of tortilla chips," fire officials said. Adding, the plant had been attempting a new process in how they handle the food waste.
Although the flames had only taken over the outside of the building and a number of food waste pallets, the department said that while response teams were there, multiple cartons "of the same waste continued to ignite."
ARMY VETERAN RAISES $25,000 TO REPLACE FIRE-RAVAGED BBQ TRUCK
"Then, to add insult to injury, additional (previously uninvolved) boxes of the same food waste spontaneously combusted just three days later," officials said in the Facebook post.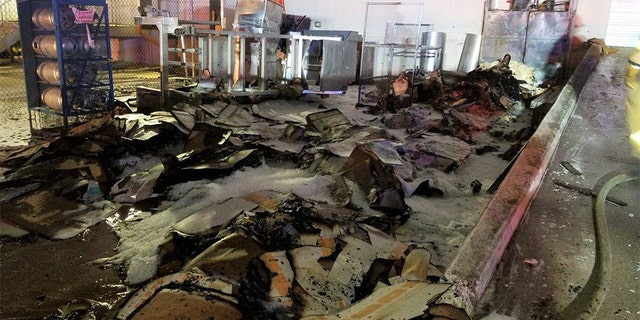 In order to prevent any further fires from igniting, officials said that fire teams decided to drench any and all remaining crates.
The department said neither fire ultimately caused any damage.