Top Holiday Baking Blunders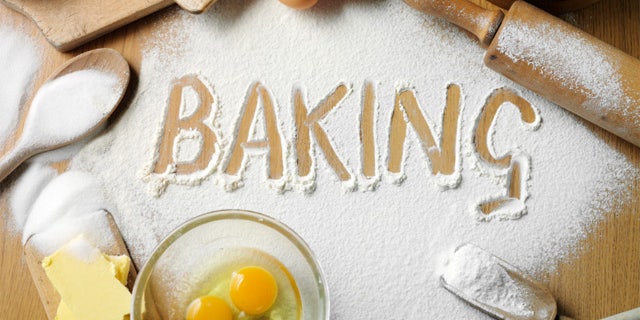 Tis' the season for baking --lots and lots of baking. This is the time of year when experienced and novice bakers alike all do serious amounts of kitchen time. And with all that time spent baking there is ample opportunity for things to awry in your kitchen.
With the bar set high to impress friends and family, how do you ensure that the bread will rise, the cake won't taste like baking soda and the pie crust is flaky? We reached out to Katie Nelson, acclaimed baker and owner of Sarah Kate's Bakery in Marietta, Ga., to help us put together a list of the top holiday baking blunders and the best ways to keep the Grinch out of your kitchen.
1. I thought I had sugar
Before even entering the kitchen make a list of everything you will need for your recipe. And then check that list, again. On more than one occasion this baker has had a kitchen meltdown when realizing there was no brown sugar or that there is one egg short after already starting in on a recipe. (This usually results in a cranky husband trekking to the grocery store at all hours to keep a hand mixer from being thrown across the kitchen.) With the hectic craze of the holiday season it's easy to let things slip. Avoid the inconvenience of missing ingredients. Make a list, and like Santa, check it twice.
2. Did that say baking soda or baking powder?
This is quite possibly one of the most common baking blunders: mixing up the baking soda and the baking powder. And yes, they are quite different. While both are leavening agents baking soda is pure sodium bicarbonate that leaves a bitter taste unless mixed with another ingredient that has acidity, like buttermilk. Baking powder contains baking soda and already has an acid agent in it that can cut the bitter taste (of course if used properly). "Before and during your mixing process double check your recipe for measurements and ingredients. It's very easy to miss or mix-up ingredients if you don't take the time to carefully read everything through," says Nelson.
3. Do I smell smoke?
Even though your kids may get a thrill out of it, no one wants the fire department to show up at their front door. This holds even more true during the holidays. To avoid chocolate-chip cookie flambé or incinerated apple pie, set a timer. If your oven doesn't have a working timer, pick one up from your local grocery store. The $2 spent will save you lots of heartache. We all think we'll remember when 15 minutes are up that is until one gets really into watching the Real Housewives of Wichita (or some such show) and doesn't remember there are two trays of cupcakes in the oven slowly catching fire.
4. It's raw
Sometimes things are not always as they seem in your oven. Even though you followed the baking time on the recipe to the second, the center of your muffins are still in batter form. Not understanding the nuances of your oven's temperature settings or not calibrating your oven often results in under-baked or over-baked treats. Also, "make sure you rotate your treats halfway through the baking process to ensure even baking," says Nelson.
5. So what if I've only ever used Betty Crocker?
"The holidays are a great time to try new recipes - you never know when one will become a new family favorite," says Nelson. However, if you have only ever used mixes and pre-made dough, this may not be the time to decide you want to try and make a Croquembouche. Yes, you want make to things special for the holidays, but don't get in over your head. Baking shouldn't be stressful. Stick with what your skill set can handle and be amazing at it.
6. I'll just take it out of the fridge
Using cold ingredients is another common blunder and a general baking no-no, says Nelson. That is unless the recipe specifically calls for such (pie crust is a good example of this). Nelson recommends bringing your eggs, butter and any liquid you may be using to room temperature. Everything will mix together more easily and evenly and create the structure you need for your recipe.
7. Make mine a double
Holiday baking usually requires making things in mass, and this is when life in your kitchen can go terrible askew. When it comes to doubling (or tripling -oh, my) a recipe take your time and do the math. It's all too easy to get lost somewhere in between 2 and 6 cups of flour. Write all the proportions down so that you don't lose track, says Nelson, and end up with oatmeal cookie hockey pucks instead of moist and delicious treats.