'Top Chef' judge Tom Colicchio changes restaurant's racially insensitive name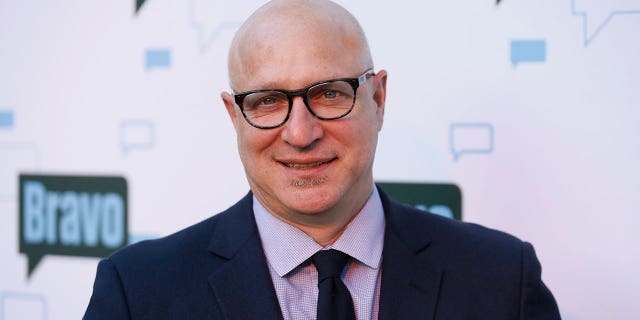 "Top Chef" judge Tom Colicchio has decided to rename his newest restaurant in light of some information that had "never crossed his mind" before opening day.
Fowler & Wells, which Colicchio opened last October in Manhattan's Financial District, has changed its name to Temple Court after the celebrity chef came to realize that Orson Fowler and Samuel Wells — the men the restaurant was named after — were believers in the field of phrenology, an outdated pseudoscience that was often used to classify entire races as mentally superior or inferior, and to justify the practice of slavery.
GIADA DE LAURENTIIS' BIGGEST CONTROVERSIES
In fact, Colicchio admitted to the New York Times that he and his team already knew of Fowler and Wells' beliefs, and that phrenology was "used for nefarious reasons," but didn't understand much else about it.
"I don't think it was a bad idea to start with because we didn't have any of the information we have now," Colicchio told the Times. "I have a fairly liberal persona and never in a million years would consider myself a racist, so it never crossed my mind."
Colicchio originally named the restaurant "Fowler & Wells" as the two men had operated a publishing house and scientific institute on the same site long ago. Portions of the menu even made reference to their work, including the "Phrenology Cabinet" section of the cocktail list.
Oddly enough, a critic for the New York Times wrote about the restaurant's phrenological connections in a January review, which quoted Colicchio as saying, "We don't want anybody to think we take it seriously, because it was used for some not very good things."
Colicchio, however, was soon made aware of the problem by his employees, and made plans to change the name "very quickly."
It's unclear exactly when Fowler & Wells debuted its new branding, but Colicchio reportedly put this plan into place long before the Charlottesville protests on August 12, as evidenced by the restaurant's rebranding efforts. The kitchen staff already sport new uniforms branded with "Temple Court," and new signs and business cards have been made up. The total cost for the rebranding, Colicchio says, has cost somewhere between $50,000 and $10,000.
FOLLOW US ON FACEBOOK FOR MORE FOX LIFESTYLE NEWS
The restaurant's website and social media accounts on Instagram, Twitter and Facebook have also been changed or deactivated to reflect its new name, which was chosen in honor of the building that it currently shares with the Beekman Hotel.

A representative for Tom Colicchio was not immediately available for comment.