Top 5 sports bars for March Madness
March Madness is upon us.
Whether you're a diehard college basketball fan or don't know the Big 10 from the Pac-12, it's hard to deny the excitement of the NCAA Tournament. Of course, a pitcher of beer and a basket of wings make any game more enjoyable, which is why we've compiled this list of the best sports bars across the country. From classic neighborhood joints to sleek gastropubs, our favorites share a few common features—great food, big TVs (the more the better) and a lively atmosphere that draws you into the action.
1. The 40/40 Club - New York City, NY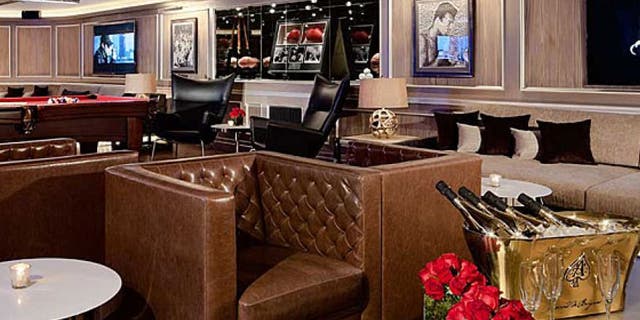 This sleek New York lounge from hip hop artist-entrepreneur Jay-Z features memorabilia-lined walls and state-of-the-art LED TV displays that bring the game to your barstool. Hungry sports fans can choose from a menu of upscale pub fare, including pizza, chicken empanadas and catfish fingers served with Cajun rémoulade.
2. Bobby Valentine's Sports Gallery Cafe - Stamford, CT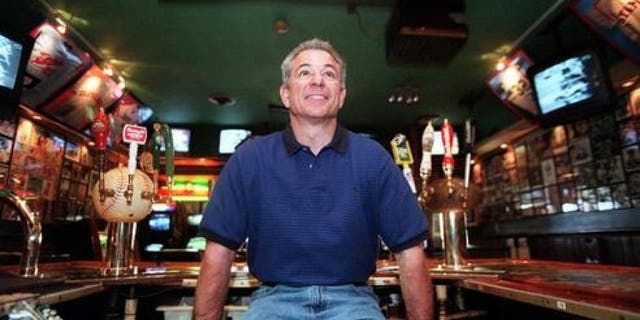 Bobby Valentine's Sports Gallery Cafe is no ordinary bar — it's a shrine to one of the city's favorite sons, former baseball player and Red Sox manager Bobby Valentine. When a good game is on, sports fans flock to this Stamford institution for wings, Italian meatballs and lively pub action.
3. Ricky's Sports Theatre & Grill - San Leandro, CA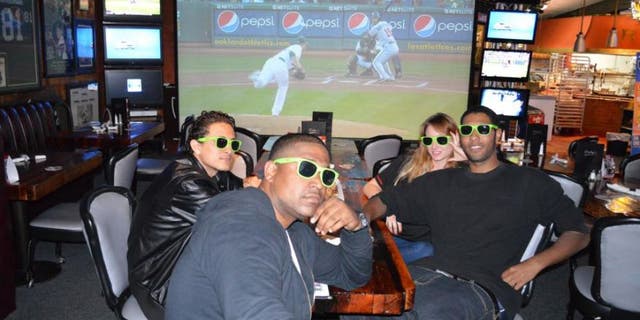 Located just down the bay from Oakland, this renowned sports bar may be famous for its diehard Raiders fans. However, you can be sure to catch every minute of March Madness on its 100-plus TV screens. No matter which team you root for, everyone can agree on Ricky's famous Game Day Burgers and stuffed potato skins.
4. Sluggers World Class Sports Bar & Grill - Chicago, IL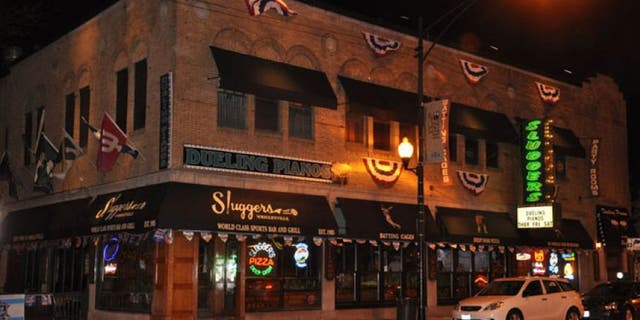 Located on Chicago's North Side, adjacent to Wrigley Field, this neighborhood hangout is a favorite with locals thanks to its indoor batting cages, extensive game room and many pool tables. Stick around after the game for deep-dish pizza and, on Friday and Saturday nights, dueling pianos.
5. STATS - Atlanta, GA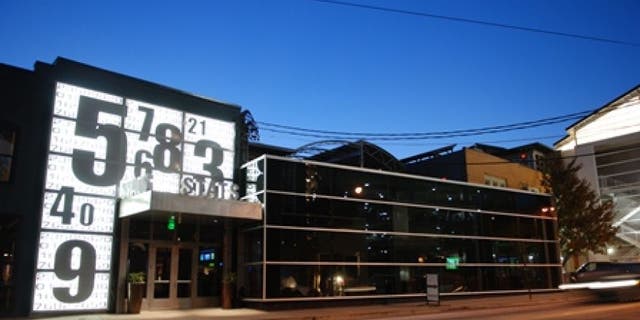 If you've ever missed a big play while trying to order a drink, STATS feels your pain. This is why the forward-thinking gastropub lets guests pour their own beer at built-in table taps. Add Asian-inspired ribs and taquería-style tacos, and it's easy to see why Atlanta's sports radio station, 680 The Fan, occasionally broadcasts live from the bar.
Discover more of the country's best sports bars.
More from Gayot