Top 5 rising chefs in the US
A sharp cutting edge is found with the hottest young talent helming the stoves across America. Gayot.com brings you five top toques 30 years old and under whom we believe are destined to be tomorrow's brightest stars.
Their avant garde concepts, culinary passions and technique forged out of long hours honing their craft have brought excitement to our national restaurant scene, from intimate urban boîtes to fine dining rooms.
1. David Posey, Blackbird, Chicago, IL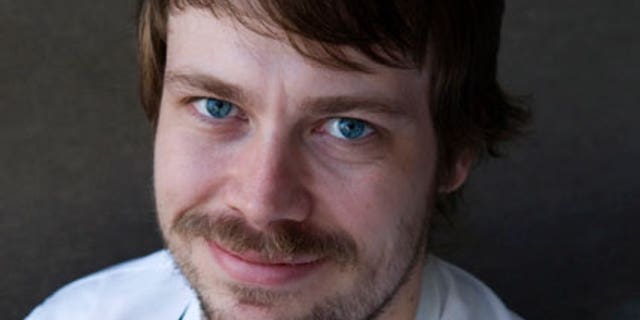 From an early age, Blackbird's chef de cuisine David Posey, 30, had an inspired culinary bent. Growing up in Los Angeles, he began cooking when he was ten years old alongside his mother, and worked at a local restaurant in high school. He recalls tasting Alain Giraud's cooking at the notorious Bastide when he was 16 and being blown away. From there it was an energized jump to the Culinary Institute of America in upstate New York, where he snagged an externship at Trio in Chicago and began training under Grant Achatz. Exposed to such a cutting-edge imagination, Posey's own culinary creative juices started to flow. After graduating, he returned to Chicago to work at Alinea making pastry and as garde manger.

In 2007 he hopped again, this time to chef/restaurateur Paul Kahan's Blackbird, where Posey would feather his nest with many positions from line cook on up to chef de cuisine. His modern dishes and technique continue to dazzle Chicago diners. Posey relishes working with local farmers and purveyors; his menu is ever-changing, but on any given night, his gastronomic visions offer up the likes of roasted elk loin with rutabaga, saffron-quince purée, gruyère and rye bread, as well as honeycrisp sherbet with dulcey and juniper snow.
2. Kate McLean, Tony's, Houston, TX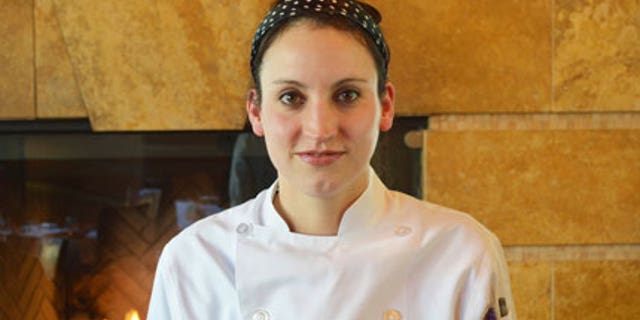 Kate McLean, 29, is the first woman to become chef de cuisine in the nearly 50-year history of Tony Vallone's Houston flagship restaurant Tony's. The Houston native began to work as a prep cook in college in Colorado, but her drive and enthusiasm quickly pushed her up through the ranks and into an odyssey of kitchens in dreamy culinary locales ranging from Seattle to Kauai to Provence. There she worked at the famous Les Carmes Hotel, honing her classical French training as well as gaining experience in a demanding kitchen.
A year later McLean returned to Houston where she met with Vallone, who soon offered her a job at his renowned fine dining establishment; she became sous chef of Tony's for three years (and was also the first woman to hold that position) before taking the helm last fall. Her energy and creativity contribute to dishes like foie gras soup with quail, Granny Smith apples and pickled fennel or an ethereal Alba truffle soufflé.
3. Ari Taymor, Alma, Los Angeles, CA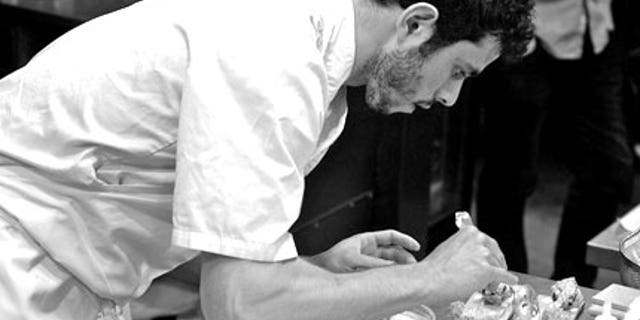 Ari Taymor, 28, is chef and co-owner of Alma in downtown Los Angeles, one of the most popular new restaurants in America. The young chef grew up in Palo Alto watching Food Network cooking shows, and awakened his palate with a meal at Chez Panisse. He did an externship at Lucques in West Hollywood, made pasta at Flour + Water in San Francisco, and staged at La Chassagnette in Arles, France, where he absorbed French technique and a lasting farm-to-table philosophy. In 2012, he debuted Alma (Spanish for "soul") as a pop-up in Venice, CA, and then later that year opened the brick-and-mortar Alma in downtown Los Angeles. Accolades began to stack up, the wood-paneled 39-seat restaurant moved to a tasting menu only, and reservations became some of the toughest in town.
Taymor's menu changes daily, based on his inclination and whatever ingredients are freshest — but it's the chef's avant-garde imagination, unexpected gastronomic riffs, and uncanny ability to pair unexpected flavors and textures that have thrilled critics and foodies alike. Dishes include watermelon and heirloom tomato with black garlic, macadamia nut and epazote, or sea urchin toast with burrata and caviar. It's impossible to precisely categorize Taymor's signature style, but we can tell you this: it's eccentric, it's pleasing and it's got soul.
4. Bronwen Wyatt, La Petite Grocery, New Orleans, LA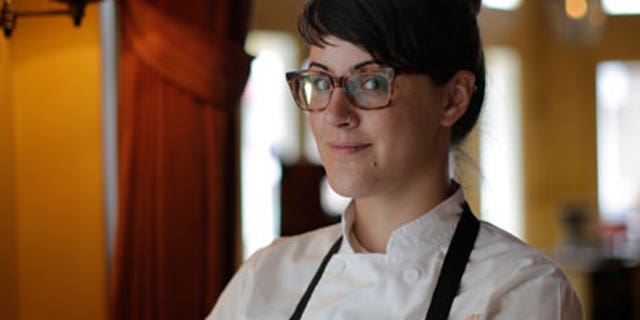 The sweeter side of New Orleans is found at La Petite Grocery when pastry chef Bronwen Wyatt, 30, is in the kitchen. Before she picked up the rolling pin, however, she was adept with a pen, majoring in English and Fine Arts at Tulane and moving to Maine to become a freelance journalist. There she took a job as a prep cook simply to pay the bills, but little did she know it would ignite a life-changing passion for pastry. Wyatt moved to San Francisco in 2009, where she worked in the highly acclaimed Range, and then became pastry chef at Outerlands, a restaurant committed to localism and organic sustainability – values Wyatt would absorb as part of her ethos when she subsequently moved back to New Orleans.
Although the kitchen was her culinary school, Wyatt's pastry style is also strongly influenced by her mother's Southern heritage; she brings a refined local taste to her desserts at La Petite Grocery, where dishes may include an Abita root beer float, Louisiana cane sugar crème brûlée with cornmeal shortbread, and a signature butterscotch pudding.
5. Kyle Knall, Maysville, New York, NY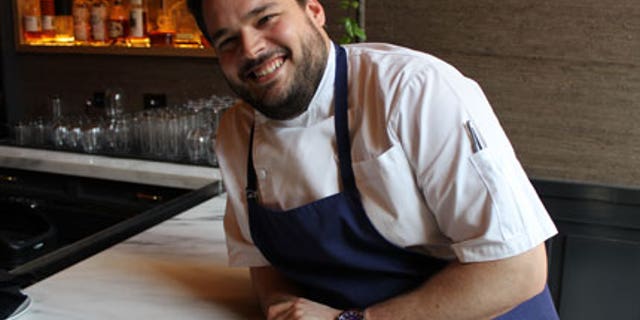 Executive chef Kyle Knall, 27, brings inspired Southern flavors to new modern sophistication at Maysville, Sean Joseph's chic tavern dedicated to American whiskeys in New York's Flatiron district. The restaurant, named after the purported birthplace of Kentucky Bourbon, lets Knall draw from his native Birmingham culinary roots. He started cooking there in local eateries when he was 16, and soon landed at the city's fine-dining spot Daniel George, where his growing passion for cooking spurred him to attend local culinary school. As he studied, the young chef also worked under Frank Stitt at Highlands and Chez Fonfon, learning to marry Southern cuisine and French culinary technique; by 20, Knall was sous chef, and he then moved to New York City. At Gramercy Tavern he cooked under Michael Anthony and rose to sous chef there as well.
Knall has been deftly bringing it all back home at Maysville since its 2012 opening; his much-lauded stylish American menu includes hay roasted oysters with salsify and pickled shallots, and poached farm egg grits with duck confit, mushrooms, collard greens and smoked broth. His techniques of smoking and charring ingredients complement the restaurant's many boutique barrel-aged Bourbons, but he's also adept at imbuing a high note of flavors into raw and chilled seafood, and cured and pickled seasonal items.
More from Gayot.com
Top 40 Restaurants in the U.S.
Top 10 Steakhouses in the U.S.
Top 10 New Restaurants in the U.S.
Top 10 Romantic Restaurants in the U.S.