Top 5 rising chefs in America for 2013
As we travel the landscapes of culinary creativity we've uncovered bold, new talent heating up the stoves across America, from the Big Apple to the Peach State, down the bayous of the Big Easy and stretching out to Pacific shores. Five top toques under 30 are hot on the trail forging new passions and fresh ideas, while still upholding the best standards of tradition. We salute their long hours of apprenticeship, their hard climb up the kitchen ladder, and their commitment to looking ever forward when they reach the top.
1. Dustin Trani, DOMA, Beverly Hills, CA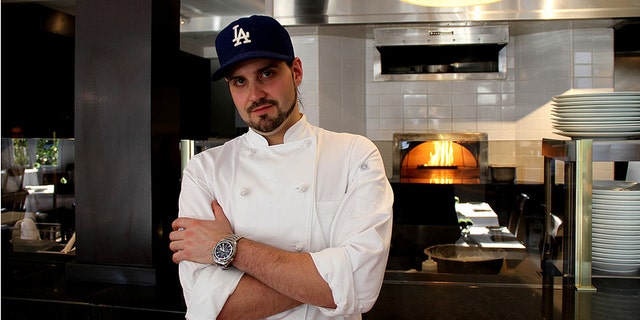 Dustin Trani, 28, began frying calamari for banquets when he was just five years old. It's no wonder, as cooking is deep in the DNA of the Trani clan. His great-grandfather Filippo emigrated from the Italian island of Ischia and opened his first restaurant in San Pedro, California, in 1925. Three subsequent generations of Trani sons continued the restaurateur tradition. Today, as Executive Chef at DOMA restaurant in Beverly Hills, Dustin Trani highlights his culinary Italian heritage and augments it with diverse influences from his travels around the world. While Trani was trained at an early age by his father and grandfather, after college he went to Belbo, Italy, where he studied pasta making at Guido da Costigliole. He jumped to Croatia to become chef at the People's Café in Zagreb; at 23, he continued east to Thailand to cook at the Mandarin Oriental Hotel. In 2007, Governor Arnold Schwarzenegger chose Trani to represent California in the Great American Seafood Cook-Off in New Orleans, where his talents caught the eye of Ming Tsai, who recruited him as a team member for the James Beard Awards. Trani was sous chef at Blue Ginger under Tsai in Boston, and worked under Charles Phan of the Slanted Door in San Francisco and Todd English at Olives in New York. He has prepared meals for a host of dignitaries, including President Jimmy Carter, the President of Bosnia, the Minister of Croatia, the Mayor of Los Angeles and Shaquille O'Neal.
2. Jonah Rhodehamel, Oliveto, Oakland, CA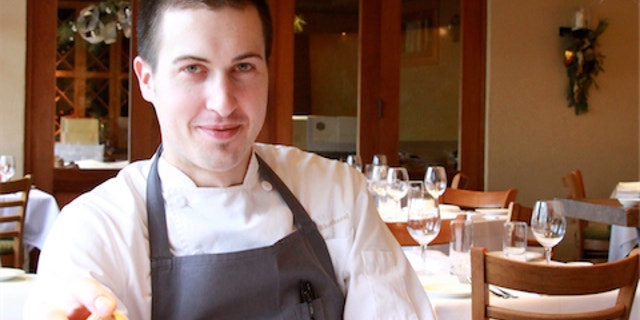 Jonah Rhodehamel, 29, is something of a late bloomer as chefs go --- he learned to cook in his 20s when he left waiting tables to sign up at the California Culinary Academy in San Francisco. His natural ability soon blossomed, and within months he was hired by La Folie restaurant; after two years he was promoted to sous chef. He went on to sharpen his knives --- and his sensibilities --- at Quince, the now-closed Zinnia and Americano at Hotel Vitale. In 2010 he joined Oliveto in Oakland as executive chef, and the accolades started as his unfettered culinary imagination set to work on Italian regional classics. Deeply involved in the Bay area food scene, Rhodehamel has established relationships with local farmers and purveyors; his ongoing kitchen projects include a special aging cave for house-cured charcuterie, whole-animal dinners, handmade pastas made with specially milled local flours and unique heirloom tomatoes bred specifically for Oliveto's kitchen.
3. Stephanie Alderete, Nikolai's Roof, Atlanta, GA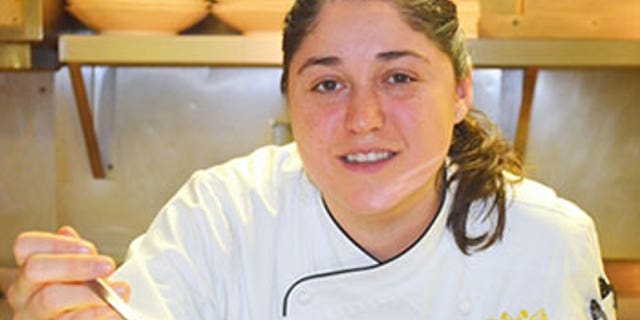 At 27, Stephanie Alderete has shot through the ranks to become a seasoned pro as chef de cuisine at one of Atlanta's top fine-dining destinations, Nikolai's Roof. Finding her way into the kitchen at a young age, she was deeply inspired by her grandmother's authentic Mexican cooking. After graduating from the Art Institute of Atlanta, she ventured into catering at the Hilton Atlanta --- where moving to Nikolai's was a goal and a dream. She constantly pushed herself, and worked up to become chef de partie under Olivier De Busschere who became her mentor. Promoted to chef de cuisine in 2012, Alderete has taken up the Franco-Russian culinary mantle and works with local organic farmers, fishermen and game farmers to create a dazzlingly sophisticated, seasonally changing menu. Away from the stoves, Alderete still manages to run half-marathons, proving she can keep up the pace both in the kitchen and out of it.
4. Alexandra Ray, North End Grill, New York, NY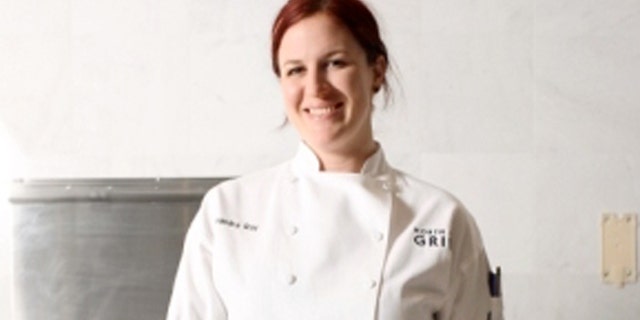 At North End Grill in New York City, Alexandra Ray, 29, finds her passion in pastry, making seasonal desserts that complement the restaurant's New American cuisine. Born and raised in San Diego, she discovered a love for cooking at an early age spending time in the kitchen with her mother and grandmother. In high school she worked her first restaurant job at San Diego's Mille Fleurs, where she returned after college to focus on pastry. Moving to New York in 2009, she cooked at Dressler in Brooklyn, then subsequently became a protégé of pastry chef Nancy Olson at Gramercy Tavern. Today, Alexandra's playful takes on classics like lemon meringue pie and sticky toffee pudding are perennial favorites, but she also brings her own deep creativity to the mix with desserts like salt-honey bread pudding with slow roasted apples, pecans and buttermilk sherbet.
5. Erick Loos IV, La Provence, Lacombe, LA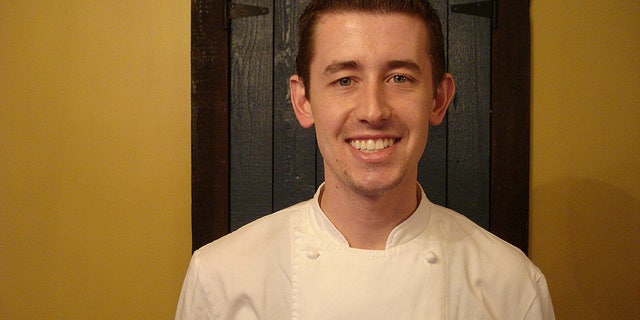 Native Californian Erick Loos IV, 27, began cooking in high school and attended the California Culinary Academy in San Francisco, where an externship brought him to Restaurant August in New Orleans to cook --- and pick up a culinary Creole accent --- under chef John Besh. After Hurricane Katrina, Loos stayed in the city working to rebuild the New Orleans restaurant community. Under Besh, he soon moved up the ranks to become sous chef, and in 2009 he was named chef de cuisine at La Provence. His use of local ingredients --- many raised on the restaurant's adjacent farm, including the furry Mangalitsa pig --- helped popularize sustainable farming in the region. Erick spends every summer in Provence, France, cooking at the Château de Montcaud and immersing himself in Provençal cuisine and culture. He recently won top honors at the national Cochon 555 competition.
More from Gayot.com
Photos and More Information on the Top 5 Rising Chefs
Top 40 Restaurants in the U.S.
Top 10 Steakhouses in the U.S.
Top 10 New Restaurants in the U.S.