Top 10 Valentine's Day restaurants in the US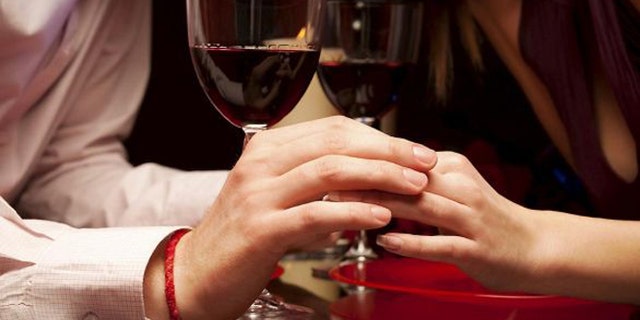 A homemade meal on Valentine's Day may sound like a nice gesture, but the last thing you want is a kitchen disaster to spoil your romantic evening. Leave the cooking to the professionals and make reservations at one of the Top 10 Valentine's Day Restaurants in the United States. Each of these selections will be offering a special menu that's sure to impress your date. But make sure you pick up the check!
AQ Restaurant & Bar
1085 Mission St.
San Francisco, CA 94103
415-341-9000
Exposed brick walls, timber beams and 12-foot-tall warehouse windows make San Francisco's AQ Restaurant & Bar a venue that is at once cozy and modern. For Valentine's Day, executive chef-owner Mark Liberman will offer a high-end tasting menu in addition to the market-inspired à la carte offerings.
Armani's
2900 Bayport Dr.
Tampa, FL 33607
813-207-6800
Armani's, located on the 14th floor of the Grand Hyatt Tampa Bay, features unobstructed views of Old Tampa Bay. A trio of desserts --- Key lime milkshake, chocolate soufflé and strawberry strudel --- will provide a sweet ending to the four-course meal offered on February 14th.
Bayona
430 Dauphine St.
New Orleans, LA 70130
504-525-4455
At Bayona, chef Susan Spicer delights New Orleans locals and visitors with her blend of international culinary influences and Louisiana tradition. Let her delight your Valentine's Day date as well with a four-course meal in this French Quarter Creole cottage.
Cafe des Architectes
20 E. Chestnut St.
Chicago, IL 60611
312-324-4000
Perigord truffle custard with osetra caviar, butter-poached Maine lobster and dark chocolate cake are just a few of the temptations to be found on the Valentine's Day menu at Cafe des Architectes, an architecturally dramatic dining destination in the Sofitel Chicago Water Tower hotel.
Daniel
60 E. 65th St.
New York, NY 10065
212-288-0033
Chef extraordinaire Daniel Boulud's eponymous New York restaurant is a grand "dinner-theatre" masterpiece --- the precise staff hits all their cues, the cuisine deserves rave reviews, and a who's who cast of guests assembles to enjoy the show. A seasonally inspired four-course meal will be presented on Valentine's Day.
Lanny's Alta Cocina Mexicana
3405 W. Seventh St.
Fort Worth, TX 76107
817-850-9996
Some of the most scintillating food in the Dallas area can be found at Lanny's Alta Cocina Mexicana. On Valentine's Day, the prix-fixe menu from chef Lanny Lancarte II will feature options like Prime rib-eye with a Roquefort papa rellena, as well as hazelnut and poached pear chocolate cake with rosemary and black pepper ice cream.
Luca d'Italia
711 Grant St.
Denver, CO 80203
303-832-6600
Celebrating Valentine's Day in the Mile-High City? Consider making reservations at Denver's Luca d'Italia, an Italian-inspired restaurant that forgoes red sauce in favor of sophisticated flavor combinations.
miX
3950 S. Las Vegas Blvd.
Las Vegas, NV 89119
702-632-9500
Alain Ducasse's restaurant miX at THEHotel at Mandalay Bay offers some of the best views of the Las Vegas Strip in the city. The three-course Valentine's menu, available not just on the 14th but the following Friday and Saturday as well, features scallops with black truffle shavings, beef tenderloin and a chocolate and raspberry "Valentine's Heart" for dessert.
Tinto
114 S. 20th St.
Philadelphia, PA 19103
215-665-9150
Spice up your Valentine's Day with a tasting menu of Basque-style small plates at Tinto. Chef-owner Jose Garces visited more than a dozen northern Spanish cities to draw inspiration for the cuisine at this Philadelphia restaurant.
Yamashiro
1999 N. Sycamore Ave.
Hollywood, CA 90068
323-466-5125
This Hollywood landmark, built in 1914 as a replica of a Japanese palace, provides spectacular 180-degree views of Los Angeles from its extravagant hilltop perch. On Valentine's Day, Yamashiro will present a Cal-Asian menu with dishes like filet mignon with twice baked wasabi potato and Cabernet reduction.
MORE ON GAYOT.com
Best Valentine's Day Restaurants Near You
Most Romantic Restaurants Near You
Top 10 Places to Kiss in the U.S.
Top 10 First Date Bars in the U.S.