Top 10 seafood restaurants in the US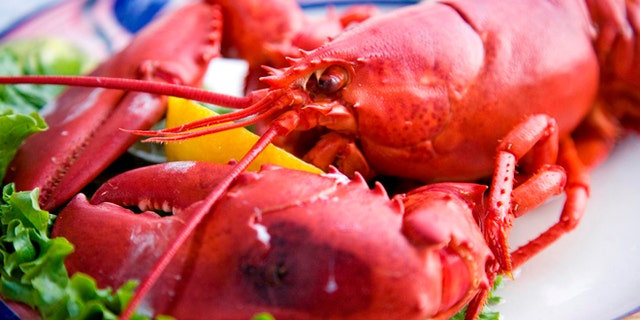 Nothing is more disappointing than going to an oceanfront restaurant, only to discover that the bland fish you're eating was frozen between being caught and being served to you. The best seafood is fresh, and prepared in such a way as to accent the natural flavors of the sea without overwhelming them. Some, like raw bar oysters and clams, need nothing more than a sharp knife and skilled hand to unleash the briny seasonings of the sea. The bounty of our oceans and lakes also includes fish, lobster, shrimp, crab, scallop, crayfish and more delectable denizens of the deep. These ten restaurants serve the best seafood in America from sea to shining sea.
Waterbar
399 The Embarcadero
San Francisco, CA 94105
415-284-9922
Situated right on San Francisco's Embarcadero, Waterbar treats both the eyes and the palate with its up-close-and-personal views of the Bay Bridge and seafood dishes like miso-roasted Monterey sardines or seared Hawaiian ono with chanterelles and green olive gazpacho.
Bartolotta Ristorante di Mare
Wynn Las Vegas
3131 Las Vegas Blvd. S.
Las Vegas, NV 89109
702-770-3305, 888-320-WYNN
Fresh fish such as branzino, pink snapper and John Dory — all from the Mediterranean — are filleted tableside for diners at Bartolotta Ristorante di Mare at the Wynn Las Vegas.
Chef Mavro
1969 S. King St.
Honolulu, HI 96826
808-944-4714
Chef Mavro brings the formidable skills of chef-owner George Mavrothalassitis into a sublime culinary marriage with the finest ingredients of Hawaii's ocean and land.
AQUA by El Gaucho
2801 Alaskan Way, Pier 70
Seattle, WA 98121
206-956-9171
At Seattle's elegant waterfront restaurant Aqua by El Gaucho, seafood entrées cover all continents and include a 16-ounce Maine lobster tail, roasted black cod and a Thai seafood curry stew with a fragrant coconut ginger broth.
L2O
The Belden-Stratford
2300 N. Lincoln Park W.
Chicago, IL 60614
773-868-0002
L2O ushered in a new (and utterly exciting) era of high-end dining to Chicago.
Le Bernardin
The AXA Equitable Building
155 W. 51st St.
New York, NY 10019
212-554-1515
For more than 20 years, Le Bernardin has highlighted the New York dining scene, enlightening diners with what was then — and still is — a revolutionary approach to seafood.
Maritana Grille
The Don CeSar, a Loews Hotel
3400 Gulf Blvd.
St. Pete Beach, FL 33706
727-360-1882
At Maritana Grille in St. Pete Beach, Florida, the chef's table allows up to eight people to sit in the kitchen and enjoy an intimate dialogue with the chef as their meal is prepared.
Providence
5955 Melrose Ave.
Los Angeles, CA 90038
323-460-4170
Chef Michael Cimarusti changes the menu often at Providence in Los Angeles to present diners with the freshest available seafood.
REEF
2600 Travis St.
Houston, TX 77006
713-526-8282
The swaths of foam green and soft blue decorating the restaurant are tip-offs to the fresh and inventive seafood on the menu at REEF in Houston.
Splash Restaurant & Bar
The Inn at Longshore
260 Compo Rd. S.
Westport, CT 06880
203-454-7798
At Splash Restaurant & Bar in Westport, CT, the sweeping views of Long Island Sound are the perfect backdrop to enjoy seafood dishes such as macadamia-encrusted swordfish.
MORE ON GAYOT.com
Full Reviews and Photos of the Top 10 U.S. Seafood Restaurants
Best Seafood Restaurants Near You
Best Sea Urchin Restaurants Near You