Coming home and cooking after a long day is hard, but you'll be more inclined to unleash your inner Martha Stewart with the right equipment. GAYOT.com has assembled a list of the top ten kitchen gadgets every home cook should have in his or her repertoire.
1. Salter Stainless Steel Electronic Scale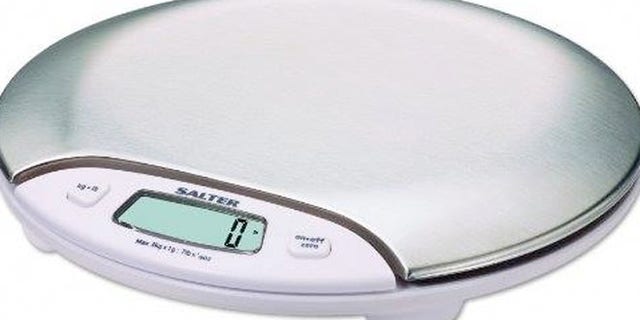 Price: $30
Long used in European kitchens where recipes rely on the metric system, electronic food scales are much more accurate than measuring cups and spoons. Scales also cut down on dishes — you can usually measure everything in one bowl. This Salter Stainless Steel Electronic Scale caught our eye due to its sleek design, light weight and ease of use. It's also aesthetically pleasing enough to be left out on the kitchen counter.
2. MAC 8-Inch Professional Hollow Edge Chef's Knife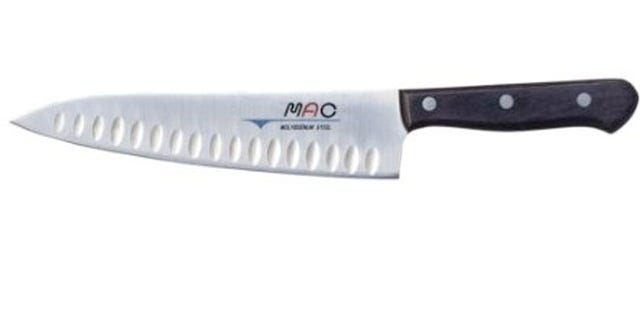 Price: $145
Made in Japan, the 8" TH-80 Chef's Knife is razor-sharp and determined to stay that way. GAYOT.com assessed it by performing the three manufacturer-developed tests (Newspaper Test for sharpness, Tomato Test for ability to cut soft foods and Carrot Test for ability to cut hard foods). Crafted from an original alloy of high carbon, molybdenum and vanadium steel, the dimpled blade performed admirably. This knife's durability and light weight make it worth the investment.
3. Zojirushi NS-LAC05 Micom 3-Cup Rice Cooker and Warmer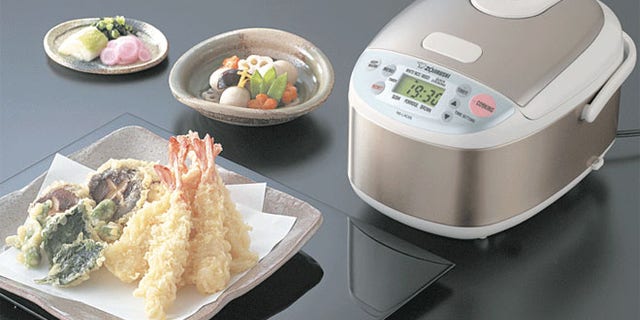 Price: $132
Developed in Japan, Zojirushi's stainless-steel rice cooker produces moist, fluffy rice with minimal effort. Simply pop the rice in the removable cooking pan, add water and go catch up on "Game of Thrones." When the rice is cooked, it automatically switches to warm. This model can be used to make everything from steel-cut oats to risotto and makes up to six cups of grains at a time.
4. Rösle Egg Topper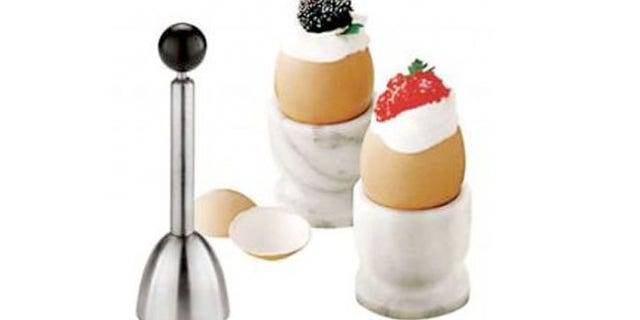 Price: $22
Cutting the top off a soft-boiled egg with a butter knife is an admirable skill that requires practice. If you're not quite that deft, here's an easier way. The Rösle Egg Topper neatly opens both soft and hard-boiled eggs without leaving any fragments behind. Simply position, release and lift off the top of the egg shell.
5. Jaccard Simply Better Pro 45 Blade Meat Tenderizer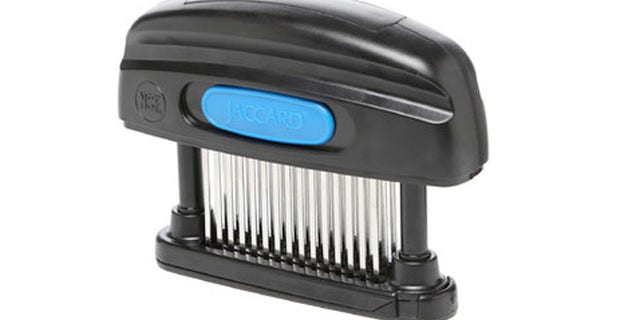 Price: $24
Many cuts of meat, even superior ones, can benefit from a bit of pounding to break down the muscle fibers and make them even more tender and easy to digest. The Jaccard Meat Tenderizer renders even poorer cuts of meat tender and juicy. It features 45 stainless steel blades for use on all types of meat, including beef, chicken and fish. Your meat will also cook up to 40 percent faster and absorb marinades better.
6. Rancilio Silvia Version 3 Espresso Machine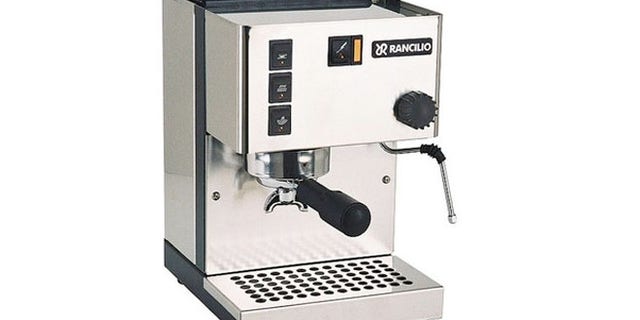 Price: $640
This top-of-the-line espresso machine from Rancilio is one of the most coveted models on Amazon. Famously reliable, it boasts a heavy-duty brass-boiler and a commercial-grade steam wand rarely found on home espresso makers. The Silvia Version 3 is one of the best machines available at this price point. Keep in mind that it performs best when paired with a good burr grinder.
7. Le Creuset Corkscrew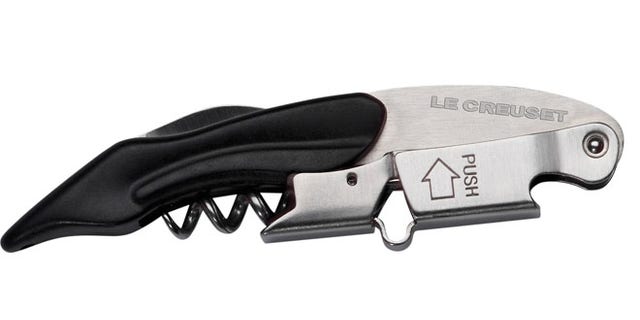 Price: $90
If you find often find yourself arm wrestling your bottle of Sancerre in front of your dinner guests, it's time to invest in a better corkscrew. Le Creuset's Screwpull Lever earns points for its durability and classic design. As a rule, we much prefer manual openers to electronic ones. Built to work with both synthetic and natural corks, it has an ultra long-lasting screw which allows for up to 2,000 bottle openings. The Screwpull comes with a four-wheel foil cutter.
8. Omega J8006 Nutrition Center Juicer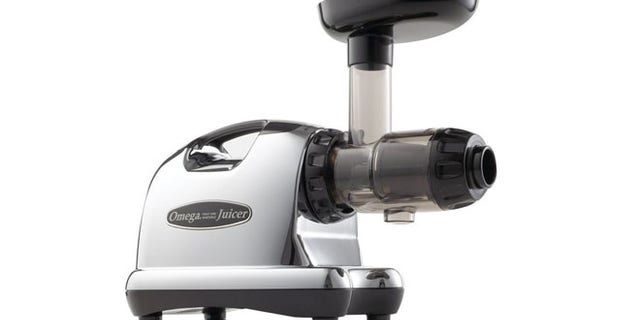 Price: $290
Most high-tech kitchen gadgets boast that they go faster than the competition, but the Omega J8006 does just the opposite. A "masticating style" juicer, it processes at 80rpm (most other juicers attain speeds ranging from 1,650 to 15,000rpm). By going at a slower speed, the machine squeezes the fruit instead of grinding it, which helps to preserve nutrients and healthy enzymes. The slower speed also prevents oxidization, which means your juice can be stored up to 72 hours without degradation — and you can drink it slower, too.
9. Proteak Rectangle Cutting Board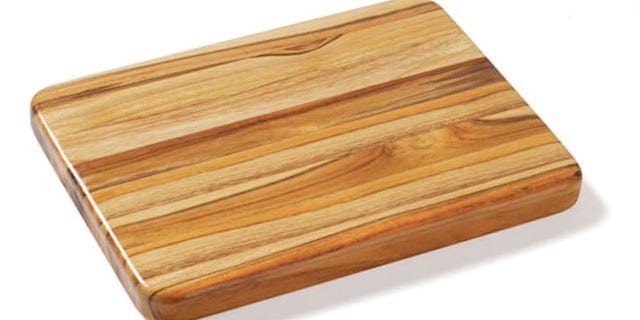 Price: $75
Used on sailing vessels for centuries, teak is naturally resistant to both moisture and bacteria growth. This attractive Proteak cutting board is crafted from organically grown teak from 16,000 acres of reclaimed ranch land. According to the company, their plantations in Mexico and Costa Rica capture the CO2 of 20,000 cars each day. Each richly-grained board is aesthetically unique and easily maintained with a little soap and water.
10. Breville BFP800XL Sous Chef Food Processor, 16-Cup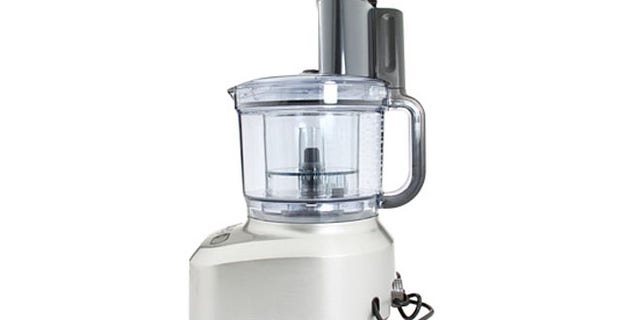 Price: $400
Food processors have become an essential item for any serious cook. This model from Breville features a 5.5-inch super-wide chute that allows you to slice veggies and fruits without having to cut them by hand. It also comes equipped with a set of eight discs and blades for many different prep options; the discs include a variable slicing disc that can adjust the thickness of your cuts from a paper thin 0.3mm (.01") to a solid 8mm (.3"). Don't be dissuaded by the hefty price tag; this versatile device is worth every penny.
MORE ON GAYOT.com
More Info and Photos of the Top 10 Kitchen Gadgets
Top 10 Thanksgiving Must-Haves