Top 10 baseball stadiums for craft beer
A few weeks ago, you may have seen a photo going around featuring the "Craft Beer Destination," a concession stand at Yankee Stadium that didn't actually serve any "craft beer." Of the four drinks sold at the stand, one wasn't even beer (it was cider) and all of them were produced by MillerCoors, a giant company whose beer cannot be considered "craft" for several reasons (detailed here.) And Yankee Stadium decided to rename the "craft beer destination" as the "beer mixology destination," which also makes us cringe — but we digress.
The photo became a symbol of the sad state of beer at baseball stadiums: it's always expensive and it's typically nothing special. Although that might be what most of us think about ballpark beer, it's not always the case. Several ballparks are featuring better and better beer — you just have to know where to find it. With that in mind, we explored Major League Baseball stadiums across the country to find the 10 best spots for beer.
Granted, you should probably have to have a reason aside from beer to actually go to these places — say, you want to see a baseball game? But if you end up at one of these ballparks, you can count on finding a good pint of beer instead of the lame beer options you'd have to settle for elsewhere.
1. Coors Field, Denver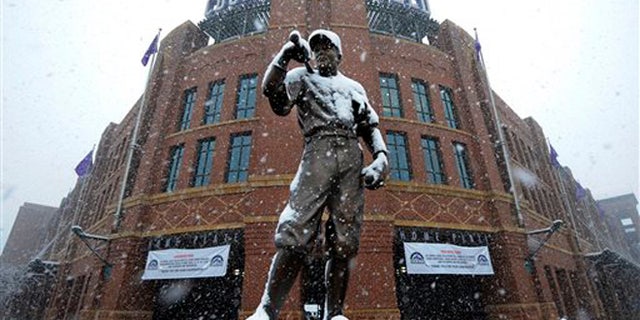 Home Team: Colorado Rockies
Don't let the name of the stadium fool you. Since it's located in one of the country's greatest beer cities, the stadium needs to offer up some craft beer options. Local beers that are not made by Coors are served up at stands all around the stadium. Rockies fans can enjoy brews from Colorado's own New Belgium, Breckenridge, Oskar Blues, and Odells breweries as well as Samuel Adams. Coors has also been running their own small brewery called the SandLot within the stadium, where they brew Blue Moon and its many varieties. But we suggest sticking to those local craft beers.
2. Miller Park, Milwaukee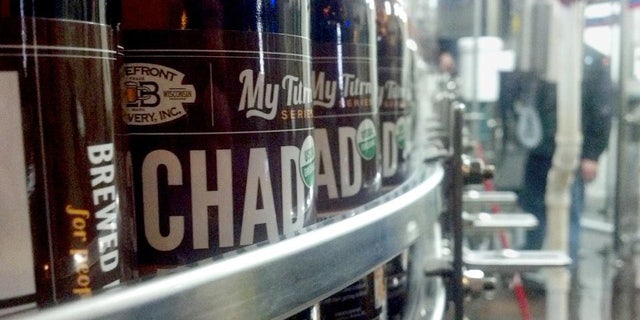 Home Team: Milwaukee Brewers
Milwaukee is another beer city (they even have a baseball team named for brewers!) stuck with a ballpark named after less-than-stellar beer. But Milwaukee's baseball fans are sipping better beer than you might think. Local breweries are represented all around this ballpark, and those breweries include Lakefront Brewery, Milwaukee Brewing Company, Sprecher Brewery, and Horny Goat Brewing Company. But probably the most popular local brewery found at Miller Park is New Glarus, a brewery with a cult following both regionally and across the country.
3. Citi Field, Flushing, N.Y.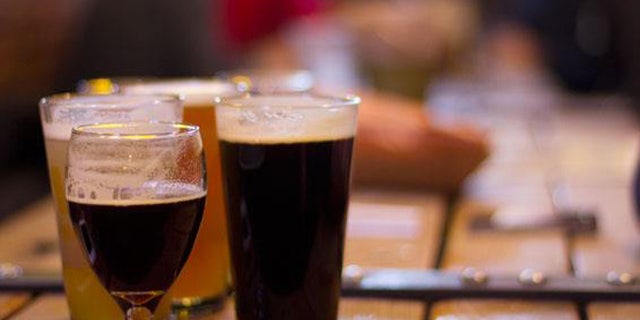 Home Team: New York Mets
Unlike their neighbors in the Bronx (the Yankees), this New York team has managed to draw some local brews to the stadium. And having a nice, refreshing craft beer in your hand can definitely make watching the Mets a little easier. Sixpoint, Blue Point, Brooklyn Brewery, and Brewery Ommegang are among the New York beers reportedly found at different refreshment stands. But beer lovers will also be happy to find a few craft options from around the country, such as Abita, Widmer, and Goose Island.
4. Comerica Park, Detroit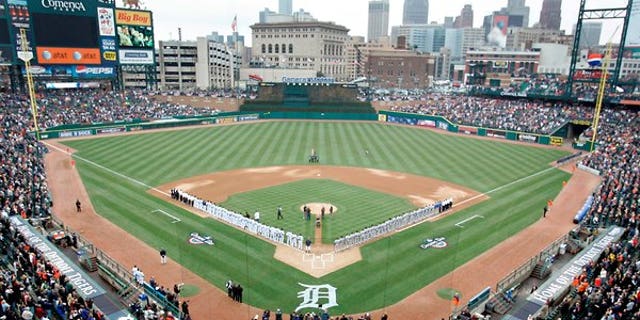 Home Team: Detroit Tigers
Michigan hosts some amazing breweries and fans of the Tigers can indulge in an impressive list of beers. Beers from breweries like Bell's Brewery, New Holland Brewing Company, Founders Brewing Co., Arbor Brewing Co., Atwater Brewery, Arcadia Ales, and Motor City Brewing Works are served on draft or in bottles all around the stadium, which is definitely something to cheer about.
5. Camden Yards, Baltimore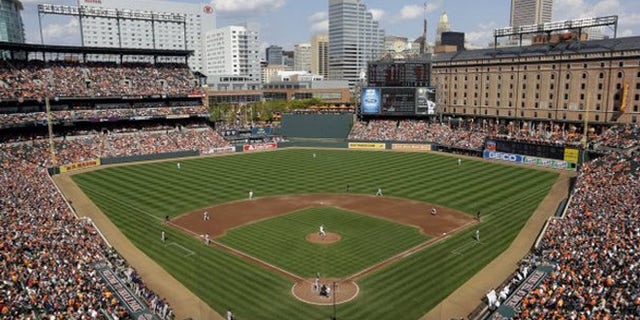 Home Team: Baltimore Orioles
Referred to as a retro-classic ballpark, Camden Yards has been a highly praised baseball destination since it opened in 1992. But recently it's been getting press not only for its design, but also for its beer. The Orioles have tapped into local breweries to find beers their fans will love. Tap lines pour the likes of Heavy Seas Beer, Evolution Craft Brewing Co., Flying Dog Brewery, and Baltimore-Washington Beer Works. Beers from nearby Delaware, like Dogfish Head Craft Brewery, Fordham Brewing Co., and Old Dominion Brewing Co. are also sold here. The park even has an on-site brewpub called Dempsey's House Brews.
See all 10 stadiums at The Daily Meal
More from The Daily Meal
The Surprising History of Beer
What Are the Best Drinking Holidays