Toblerone goes Halal, and some critics go ballistic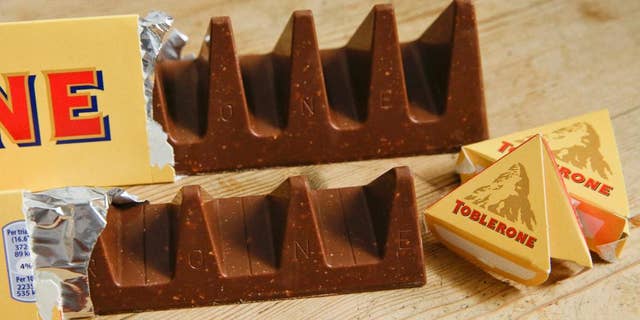 The process for making Toblerone, those oddly shaped Swiss chocolate bars, has been tweaked to make them Halal, but the change has some members of Europe's far-right groups treating the confection like the Devil's triangle.
American food manufacturer Mondelēz International, formerly known as Kraft Foods, quietly made the change in April 2018, according to the newspaper SonntagsBlick. The company, which bought Toblerone in 1990, still produces the well-known candy in Bern.
The recipe has not been changed, but the ingredients and production process have been altered to conform to Islamic rules, a company spokesperson said. The factory and production process must now be regularly inspected by imams, and alcohol, which had been used to sterilize equipment, may not be used.
"The Toblerone's original recipe remained unchanged," a spokesman for Mondelez told the newspaper.
"The Toblerone's original recipe remained unchanged."
The decision may reflect an effort to tap a food market that, in the U.S., is reportedly set to reach $740 billion by 2025. But the change is not sitting right with some groups in Europe, who see the development as the latest sign of Islamic creep into their culture.
"Islamisation does not take place -- neither in Germany nor in Europe," Jörg Meuthen, the federal spokesman of Germany's AfD party wrote sarcastically on Facebook. "It is therefore certainly pure coincidence that the depicted, known chocolate variety is now certified as HALAL."
The comment touched off a pitched social media debate in which many commenters agreed with Meuthen, with some even calling for a boycott. Others mocked him and noted it is a common strategy for foodmakers looking to tap new markets.
"After Coca-Cola, McDonalds and Fanta now also Toblerone -- I'm slowly becoming worried about the diet of patriotic Volkskörpers," one wrote, referencing a Nazi term.