Toast to Spring with sweet, sour and sparkling cocktails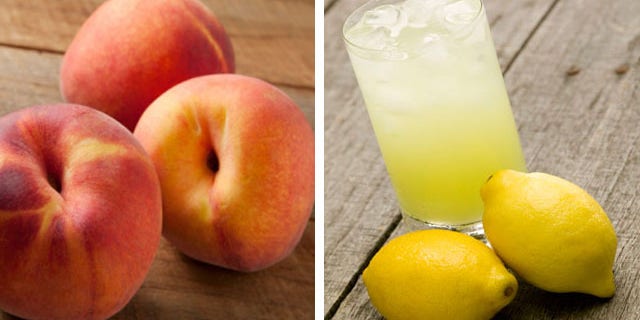 Even though it's a staple from October until March, there's just something about the hot toddy that doesn't quite satisfy after winter's thaw. Springtime means it's time to set down those heavy winter cocktails in favor of something light, fresh, or fruity, and we've got you covered with some seasonal-appropriate cocktails. An added bonus? These are simple enough for even the most novice bartender to pull off successfully. Feel free to give them a go at your first barbeque of the season.
Vihno Verde (Green Wine)
Most people have probably never heard of Vihno Verde. Either that or you assume it's some St. Patrick's Day concoction based on its literal translation: Green Wine. However, Vihno Verde is a lightly acidic, refreshing Portuguese wine created by using young grapes of any variety. Technically Vihno Verdge does not qualify as a semi-sparkling wine, but the slight effervescence offers a refreshing quality not found in typical whites or reds. Opt for the white varietal for a perfect warmer weather. Check out our review of Vihno Verde and other wines.
Greyhound
Exceptionally refreshing with just the right balance of sweet and sour, the Greyhound is the perfect go-to drink for springtime get-togethers. Comprised of only two ingredients, it's is simple enough for even the most novice bartender to mix properly. Simply mix one part vodka to two parts grapefruit juice and pour over ice. For those who are a bit more adventurous, try using either fruit infused vodka, or a splash of juice to change it up a bit. Garnish with lime.
Click here for our Greyhound recipe.
Frost Lemonade
With the weather permitting, lemonade stands will spring up like dandelions all over residential areas. Toast to nostalgia with this creation by Molinari Sambuca, which combines Molinari Sambuca, agave nectar, fresh lemon juice, and club soda into an eclectic twist on the springtime staple.
Click here for the recipe for Frost Lemonade.
Fuzzy Navel Crush
This cocktail, created by Van Gogh Vodka features their sweet Cool Peach vodka. With a swirl of orange juice and a splash for soda water for fizz, you've got yourself a light, fruity cocktail that pays homage to the classic Mimosa. For best results, use fresh squeezed orange juice and serve over crushed ice. It's the perfect drink for brunch, and has become a popular cocktail for wedding receptions.
Click here for a recipe for Fuzzy Navel Crush.
Apple Cin
Although apple drinks abound during the fall season, the fruity mix of pomegranate, lemon and orange liquor in the Apple Cin make it a great spring time drink for those with a bit of a sweet tooth. Created by Mixologist Jose Torella at the Barclay Bar at the InternContinental New York Barclay, the drink was influenced by "the Big Apple… colors of a Hudson River sunset, [and] the fresh flavors and varieties of New York state apples." For Torella, Van Gogh's Appel Vodka perfectly reflects all of these sentiments. Although the glass preparation calls for a bit more expertise, it's nothing that couldn't be done at home.
Click here for a recipe for Apple Cin.