Tired of Green Juice? Start Sipping Super Red Juice Instead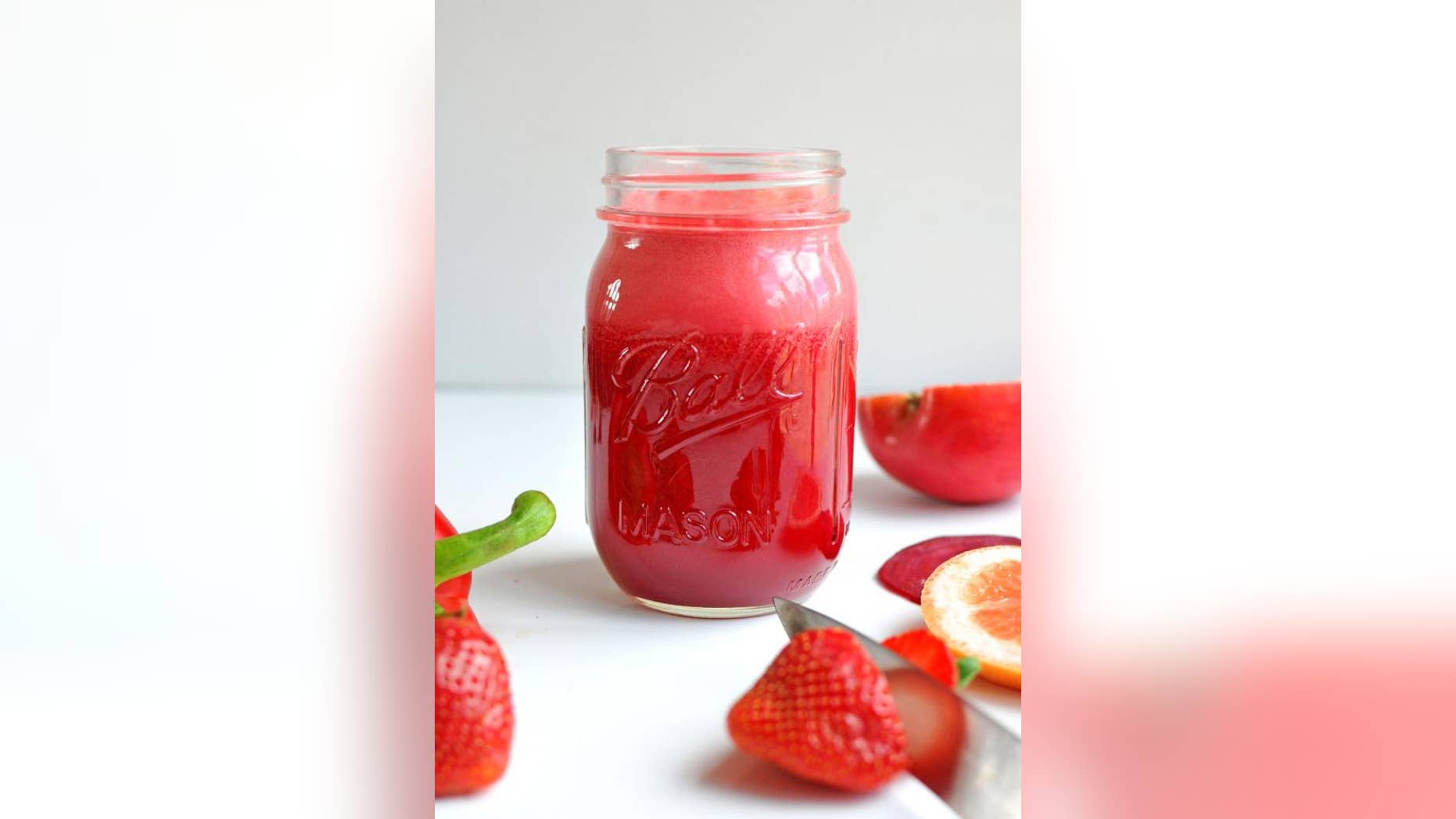 With the New Year comes all those pesky New Year's resolutions for getting swimsuit-ready before the steamy season's arrival — but who says getting there has to be a pain?
Juicing has been popular among celebs as a delicious way to sip down a day's worth of fruits and veggies, but added sugars or sweeteners can easily ruin all the health benefits of your liquid lunch.
What to do? It's easy: Give the store-bought green goop a break and choose a DIY drink that's red hot.
Kelly Pfeiffer of nosh and nourish is a fan of whipping up tasty fresh juices made with yummy, good-for-you ingredients. And this time, she's serving up her super red juice, which is loaded with healthy treats and cuts down on the guilt of sipping on a sweetened sludge.
"This super red juice is full of nourishing veggies, (such as) beet, pepper, and jicama, but it's still citrusy and sweet because of the fruits, (including) grapefruit, apple, and strawberries," says Pfeiffer.
Another perk? Like your favorite stars, this juice will be a hit on your social media accounts — especially Instagram.
"Did I mention it's gorgeous?" adds Pfeiffer.
Super simple and satisfying, this red juice is an easy way to make the New Year that much brighter.
For the full recipe, click here.