'TipsForJesus' planning Christmas Eve tipping spree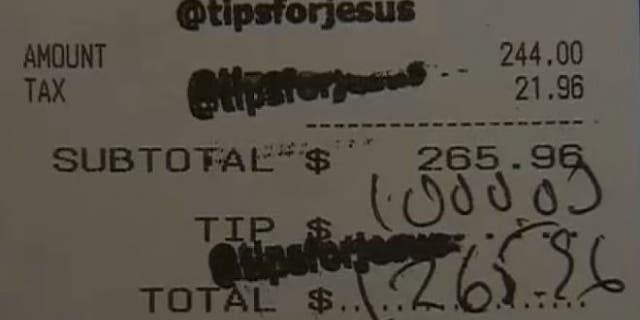 Stuck working a bar on Christmas Eve? You may be in luck.
According to a recent post on the TipsForJesus Instagram account, the renowned mega-tippers are planning a nationwide tipping spree this Christmas Eve.

The Instagram account, which heralds itself as "doing the Lord's work, one tip at a time" and features photos of tabs with outrageously generous gratuity, was created at the beginning of this month and quickly drew national attention as it displayed tips as high as $10,000.
Now TipsForJesus is making an appeal to all those who plan on dining out this week, saying that "working Christmas Eve sucks" so "make it awesome for your server," presumably by leaving a massive tip.
While it may not be in your budget to make a TipsForJesus-style contribution, make sure to spread a little cheer to those who are pouring drinks and bussing tables this holiday season.