Tips for Throwing a Fall Football Fiesta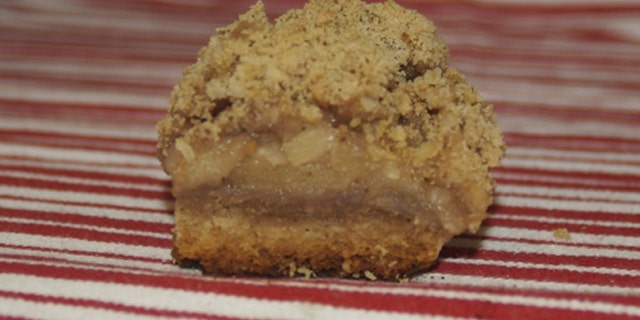 Football fans, tailgaters and holiday lovers may be eager for the fall season to get underway. From game parties to Thanksgiving feasts, is the time of year that is synonymous with get-togethers of family and friends.
"More people are traveling this year than last year," said Heather Hunter a spokesperson for AAA.
Last year, AAA projected that 38.4 million Americans traveled over the Thanksgiving holiday weekend; a 1.4 percent increase over the year before when 37.8 million hit the road. This year could see an even higher number, so it's time to start party planning.
"Everyone is eager to welcome autumn by going outside and enjoying the cooler temperatures," said Anatomy of a Dinner Party Blogger, Patti Davis. "Plus, it is football season and everyone loves a tailgate party."
Davis is a dinner party diva and the lifestyle editor of Design Is, a new magazine in Atlanta. She recently hosted Top Design's Eddie Ross and Kerry Howard for a dinner party at her home.
Her advice for party planners is to take advantage of the fall season and start with an at-home tailgate party. If there is a football game scheduled, half the work is done. The entertainment will be in your living room so all you need to do is evoke your inner host or hostess.
Start by knowing how much you're working with.
"Space is always a consideration when inviting anyone into your home," Davis said. "My personal philosophy is, if you are inviting many guests who have not yet met, overcrowd your party! Being elbow-to-elbow forces everyone to mingle and meet. But if this is a gathering of friends who are familiar with one another and you want to have room to spread out, consider how many you would like to entertain."
Davis also said a big concern for the host is the budget. But not this year, the trend is BYOF: bring your own food!
"With the present economy, the trend is toward potluck get-togethers," she said. "This way the host or hostess is not saddled with paying for all the food and beverages and each guest gets to show off their special dishes. With fall, I think of apple pie and cozy comfort foods, like meatloaf, spaghetti and chili. A fall party is not about salads and light fare.
If you're feeling overwhelmed, Davis said start making lists.
"A list will make your life so much easier," she said. "I make lists for everything – the guests, the food, drinks, décor, even down to what food will be served on which tray. It might take some getting use to, but trust me, come party day you will be glad you did."
And between you and her don't forget about a little back up plan.
"Grocery and specialty stores stock tons of fabulous ready-to-eat dishes," she said. "Nobody would ever guess that you didn't grill all those ribs or bake the cakes and pies. It will be our little secret."
Patti's Simple Game Day Menu:
Fresh Guacamole
Frito Scoops
Beer Margaritas
Chili
Cheesy Cornbread
Apple Crisp Bars (recipe below)
Crust:
Vegetable oil spray
1 1/2 cups flour
1/4 cup confectioners' sugar
1/2 cup chopped walnuts
1/2 teaspoon ground cinnamon
2 sticks unsalted butter, at room temperature
Filling:
3 pounds apples (about 6 large), peeled and chopped into 1/2" pieces
1/2 cup sugar
1/3 cup white flour
1 teaspoon ground cinnamon
For the topping:
3/4 cup white flour
3/4 cup whole oats
3/4 cup (packed) brown sugar
1/2 cup chopped walnuts
1 teaspoon ground cinnamon
1 stick (8 tablespoons) butter, melted
Preheat the oven to 350 degrees. Grease a 9" x 13" (preferably square-sided) pan with the vegetable oil or with butter, line with foil, grease again and set aside.
Make the crust: In the work bowl of a food processor, combine the flour, confectioners' sugar, walnuts, and cinnamon until the nuts are finely chopped.
Cut the butter into cubes, add to the dry mixture, and until the dough resembles small pebbles that stick together when pinched. Scoop the dough into the baking pan, spread into an even layer, and use the palms of your hands to press the crust into the bottom of the pan. Bake for 20 minutes on the middle rack, or until firm and just barely beginning to brown.
While the crust is browning, make the filling: In a mixing bowl, stir all the filling ingredients together until the apples are evenly coated, and set aside.
Then make the topping: Mix everything but the butter together in another mixing bowl. Add the melted butter, and use your hands to work it into the dry ingredients until everything is moistened. Set aside.
When the crust has baked, remove it from the oven, spread the apples over it in an even layer, and bake 20 minutes.
Next, sprinkle the topping over the apples, and bake 45 minutes more, or until the apples are soft the topping is deep brown.
Let cool before cutting into bars. Serve with ice cream, if desired.