Tim Hortons to sell poutine doughnut for Canada Day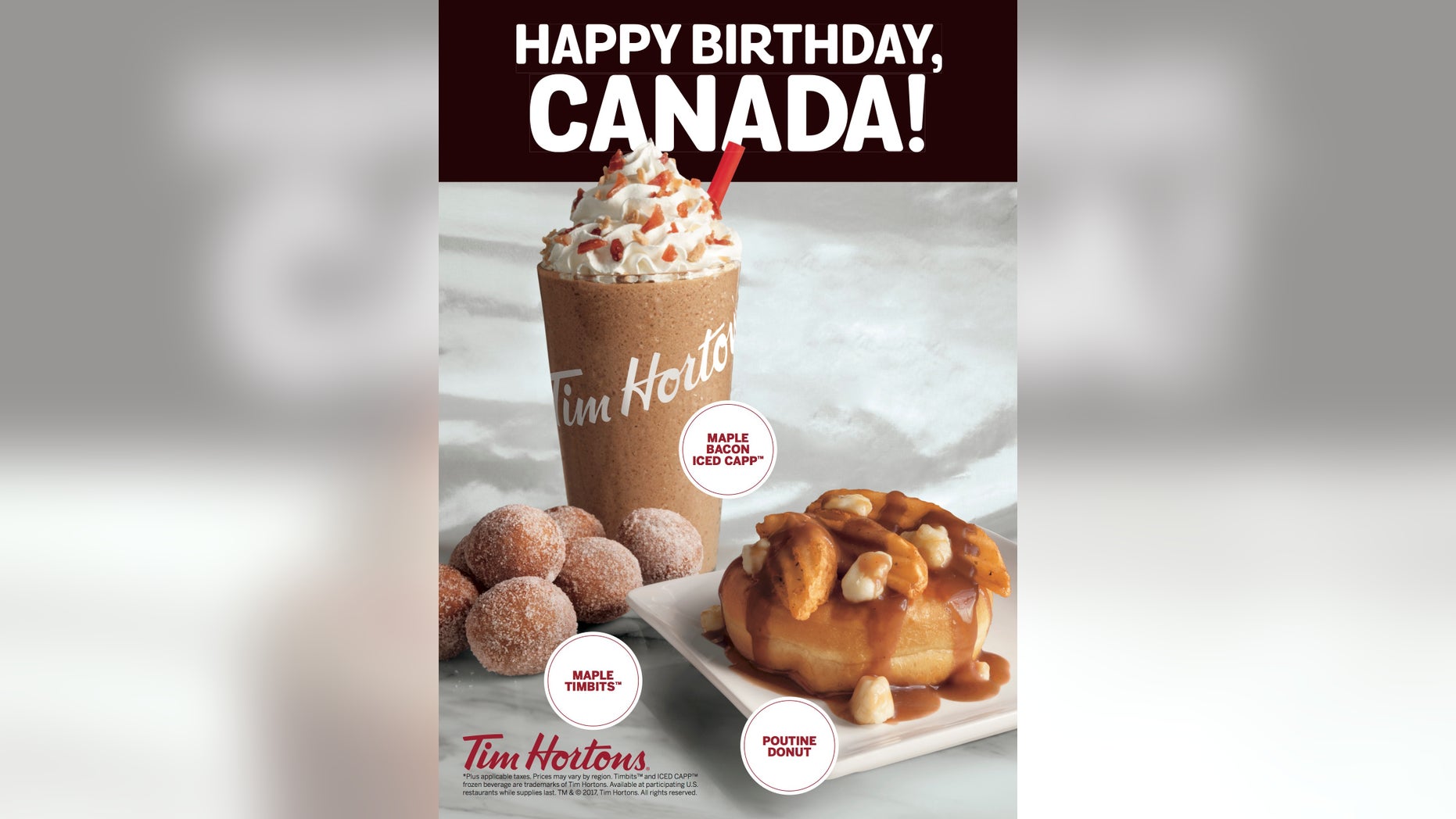 Do you want fries with that doughnut?
To honor Canada's upcoming 150th birthday, the Canadian fast-food joint Tim Hortons will serve up some cuisine inspired by its home country at select locations in the United States.
The celebratory menu, beginning July 1, will include a poutine doughnut — Tim Hortons' Honey Dipped Donut topped with potato wedges, gravy and cheese curds, according to Thrillist.
Also added to the special menu is the Maple Bacon Iced Capp — an iced cappuccino with whipped cream, maple flakes and bacon bits, according to WKYC-TV — and maple Timbits — Tim Hortons' fried dough balls.
The Timbits will sell for $0.25 each or $1.99 for 10. The cappuccino will be priced at $3.49 for a medium size; the poutine donut will cost $1.49
"At Tim Hortons restaurants, we're proud of our Canadian heritage and we want to share a piece of that in the United States," said Felipe Athayde, executive vice president of Tim Hortons U.S. in a statement. "Our new Canadian inspired treats are a great way for Americans to get in on the 150th celebration of their friendly neighbor next door."
While the maple Timbits will be available for the entire month of July, the doughnuts and iced cappuccino will only be sold at the select U.S. locations on July 1, Canada Day, Thrillist reported.
The participating restaurant locations include:
Derby, New York
Hamburg, New York
East Aurora, New York
Columbus, Ohio
Rochester Hills, Michigan
Tim Hortons is headquartered in Ontario.