Tiffani Thiessen Shares Favorite Party Recipes, Discusses the Future of 'Saved by the Bell'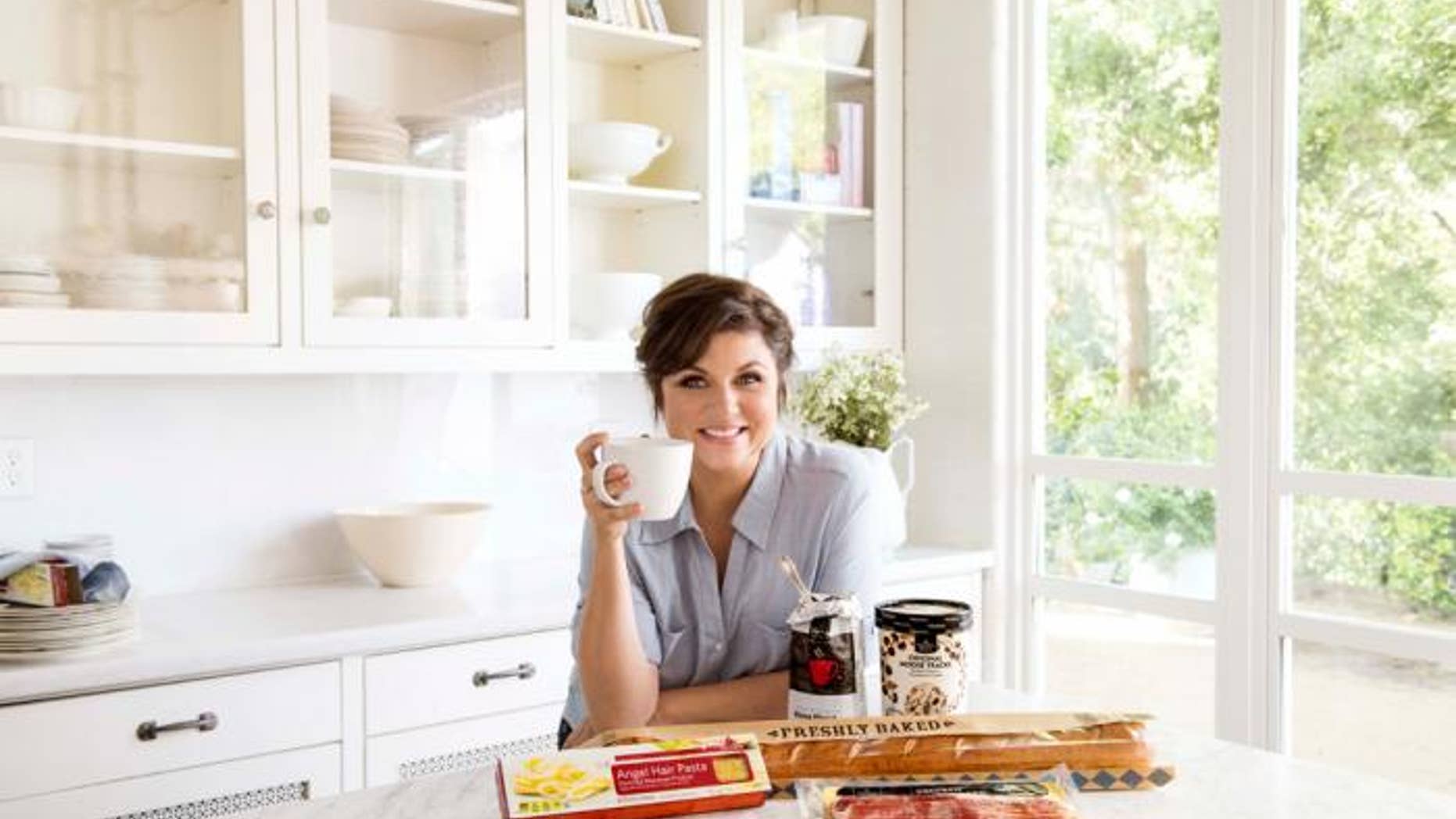 Forget breakfast at Tiffani's — for truly mouthwatering grub and equally great conversation, you'll want to have dinner at Tiffani's instead.
Whether you remember her best as high school heartbreaker Kelly Kapowski on "Saved by the Bell" or bad girl Valerie Malone from "Beverly Hills, 90210," chances are you fell head over heels for actress Tiffani Thiessen at one point in your childhood. And these days, the 42-year-old wife and mother of two continutes to win over fans via their stomachs. Thiessen is currently the host of Cooking Channel's "Dinner at Tiffani's," where she invites her celebrity friends over for tantalizing meals like barbecued ribs, cast-iron steaks, and chocolate peanut butter popcorn, just to name a few.
She's also hoping to inspire fans to whip up some of their own tasty creations right from home.
Thiessen spoke exclusively to Fox News Magazine about "Dinner at Tiffani's," as well as the foolproof (and downright delicious) treats anyone can make like a pro. And, as a bonus, she even tells us whether we should expect a "Saved by the Bell" reboot in the near future.
FNM: You're best known for your acting. What inspired you to pursue a cooking show?
TT: You know, I've always had a love for cooking and entertaining. It's funny, my friends used to literally say, "We're having dinner at Tiffani's." After hearing it for so many years, I had this idea to launch a really fun cooking show. I was shooting my last show, "White Collar" in New York for about seven years, and one day, I decided to set up a meeting at the Cooking Chanel. I pitched them the show and here we are!
What it's been like cooking for your co-stars?
Oh, it's fun. For me, food really allows us to connect with people, and that's what it means to me. It was almost natural for me to really just have people that I've known for a long time, or people that I haven't seen for a while, to have them over and create great moments over great food.
What advice do you have for horrible cooks?
Have lots of practice and trial runs! And a great presentation is key. You can hide your lack of skills with a beautiful table setting.
I recently created a few recipes for Albertsons and Safeway Stores' Signature line, and I can promise you that anyone can do them. If you really love pasta and want something super simple, I have a black pepper angel hair pasta recipe. My daughter really loves this one. It's just a little bit of pepper, some pecorino romano cheese, a little parsley, and butter. It also always looks great on a plate for presentation. For dessert, you can wow a lot of people with an affogato, which is an Italian dessert where you basically put coffee and ice cream together. I like using the Signature SELECT Moose Tracks Ice Cream to make it even richer because it has fudge. If you're feeling daring, you can step it up a little bit by adding toppings, like shaved chocolate or whipped cream. That's a whole dinner you can do for your friends! And they will never know you're not so great in the kitchen.
Your show makes cooking beautiful meals look effortless, but what has been your worst kitchen disaster to date?
I would say the worst, panicky time I've ever had in the kitchen was quite a few years back on Thanksgiving. My oven didn't want to work for me. And how do you pull off Thanksgiving without an oven? I literally pulled some different recipes that didn't need an oven, and then I realized midway there was no way I could not have turkey. I found out that my neighbor next door was away, but there was a house sitter. She wasn't using the kitchen so I ran with my turkey across the street and quickly used their oven to finish my bird.
What were your favorite dishes to prepare for former co-stars Jason Priestley and Mark-Paul Gosselaar?
I actually did a huge lobster boil for Mark. When I had Jason on the show, that was a fun episode because, we got married nine weeks apart in the same year, so we recreated my wedding menu for him and his family. There was steak, baked potatoes — and cheese! You can't forget that cheese. I had a cheese course at my wedding.
What's one comfort food you can never resist?
Ugh, cheese. I would skip every single dessert in the world if I can just have cheese.
Aside from cheese, but what are some other ingredients we'll always find in your kitchen?
You will always find pizza dough in my freezer. You will also always find some sort of meat, because my husband is from Texas. There will always be fresh fruit and vegetables. There's garlic, I love garlic. Cream, because I have to have it in my coffee. And pasta.
You host all of these amazing dinner parties. What are three things many hosts tend to do wrong?
That's hard. because I've done so many of these by now that I avoid doing anything wrong. What I can tell you is that I create a timeline of the dinner party, so there are no surprises and I feel prepared. I like to prep a lot of my meals in advance so I don't spend too much time in the kitchen and can focus more on spending time with guests. This also prevents me from getting stressed, because a lot of the steps are already done. And I always believe in cocktails. That makes it easier for guests and the host!
Many people still consider Kelly Kapowski a sex symbol. How do you feel about that?
Um, they should get their eyes checked! That was the '80s! But seriously, I think it's cute. I have nothing but fond memories from "Saved by the Bell." I take it as a compliment.
Do you see a reboot of "Saved By the Bell" happening anytime in the future?
No, I don't. I think us going on Jimmy Fallon and doing our thing with him was probably what people are going to get. Hopefully that should last long enough for fans.