Three of America's fastest growing beer brands are foreign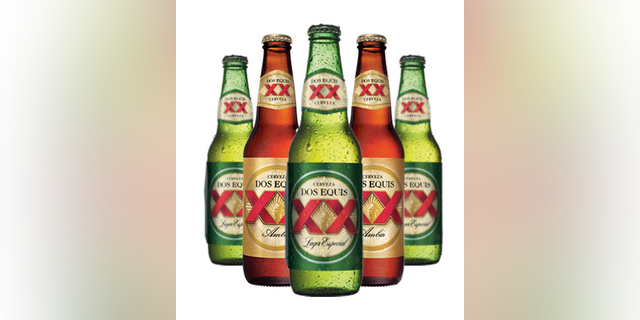 NEWYou can now listen to Fox News articles!
As the nation's most popular beer, Bud Light may the king of beers.
But will it soon be unseated by a foreign competitor?
While Bud Light current hold 19 percent of the beer market, a new report from financial news publication 24/7 Wall St. reveals that three of the fastest growing brews in the U.S. are all foreign. And no, these aren't the beers that claim to be imported but are really just domestic brews in misleading packaging.
The top fastest growing brands are Modelo and Dos Equis. Modelo is owned by Constellation Brands while Dos Equis is a subsidiary of Heineken International.
Shipments of Mexican brands Dos Equis and Modelo Especial more than doubled in the five years through 2013.
Modelo's popularity gets a boost from the stratospheric growth of the Hispanic market and Dos Equis' "The most interesting man in the world" ad campaign, launched in 2006, has helped make the brand one of the most recognized. According to 24/7, sales of Dos Equis spiked after the release of these commercials.
Belgian brew Stella Artois comes in third, which has a market reputation as a "high-end, luxury beer" that has been able to distance itself from its parent company ABInBev.
The fourth fastest growing beer brand in the country is MillerCoors-owned Blue Moon, and the fifth is hipster favorite PBR—the only beer to crack the top five list that can be considered craft.
While these growth numbers are impressive, it's worth noting that Budweiser shipped 16 million barrels of beer in 2013—about 10 times what Dos Equis shipped in the same year.
Check out a breakdown of America's fastest growing beer brands. Did your favorite brew make the list?
1. Dos Equis
--Sales growth (2008-2013): 116.6%
--Brewer: Heineken USA
--Barrels shipped (2013): 1,570,000
2. Modelo Especial
--Sales growth (2008-2013): 106.9%
--Brewer: Constellation Brands
--Barrels shipped (2013): 3,745,000
3. Stella Artois
--Sales growth (2008-2013): 95.4%
--Brewer: Anheuser-Busch InBev
--Barrels shipped (2013): 1,475,000
4. Blue Moon
--Sales growth (2008-2013): 88.4%
--Brewer: MillerCoors
--Barrels shipped (2013): 2,025,000
5. Pabst Blue Ribbon
--Sales growth (2008-2013): 71.5%
--Brewer: Pabst Brewing Company
--Barrels shipped (2013): 2,710,000