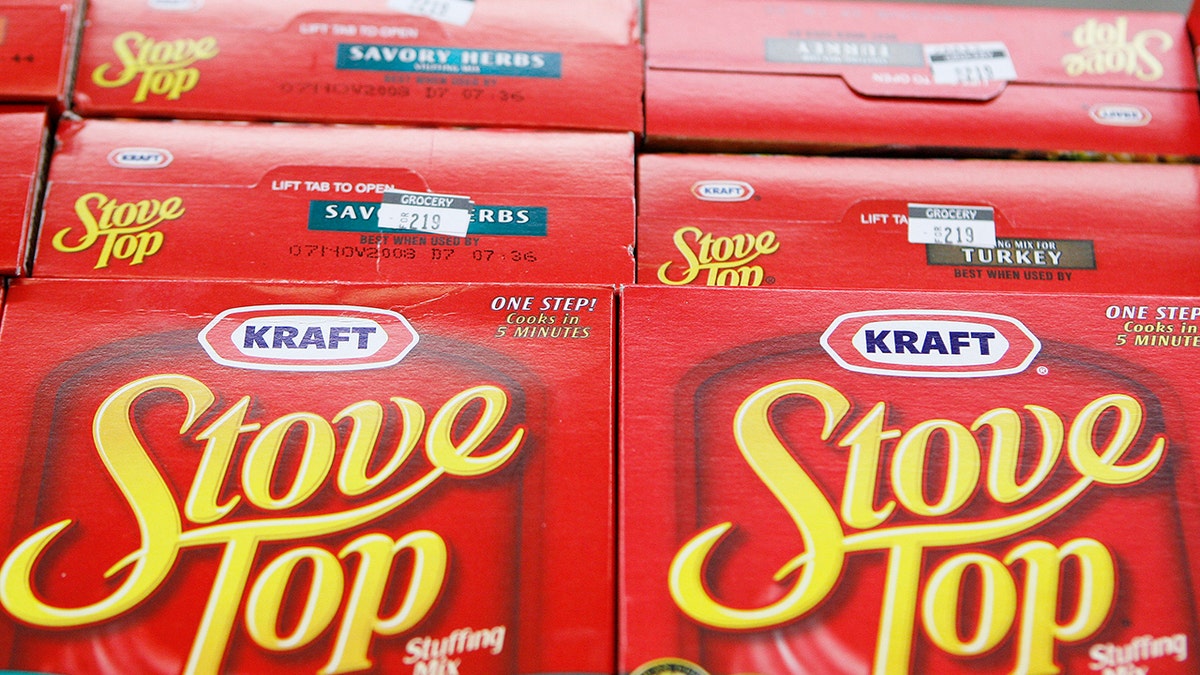 Thanksgiving dinner is no place for jeans.
For optimal feasting abilites, it's important to wear pants with a stretchy waistline. Sure, standard yoga pants will work — but don't you want to overeat in style? Stove Top's festive Thanksgiving pants allow you to overindulge in turkey and pie without restraining the expansion of your stomach.
Joey Tribbiani had the right idea. On an episode of Friends, the character bursts through an apartment door looking for turkey. When Phoebe recognizes his , she says, "Joey, those are my maternity pants," and he replies, "No, no — these are my Thanksgiving pants!"
Stove Top's Thanksgiving Dinner Pants are maroon and, similar to pregnancy slacks, they feature an over-the-belly waistband — covered in mouth-watering stuffing. If you pull out the pockets, you'll find the pattern there, too. Stove Top Thanksgiving Dinner Pants are available now in sizes small to extra-large for $19.98 at thanksgivingdinnerpants.com.